Galerie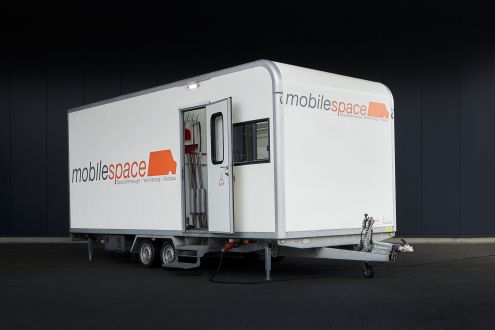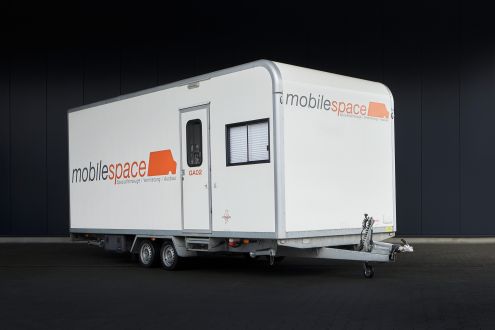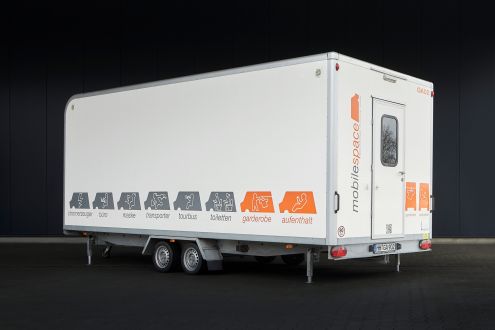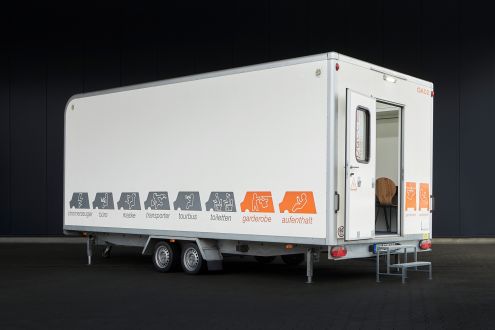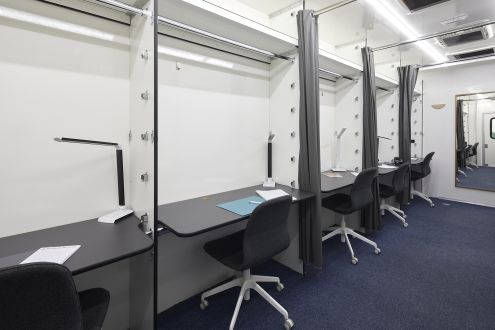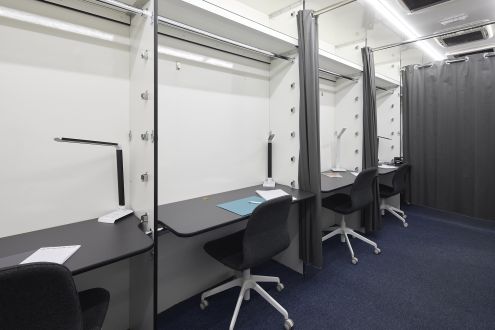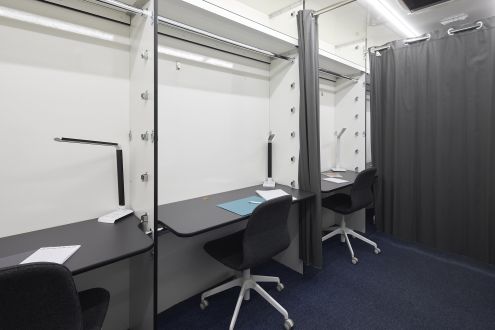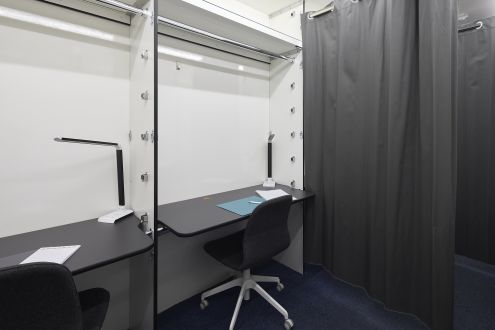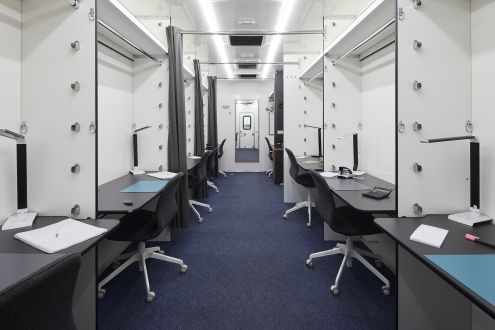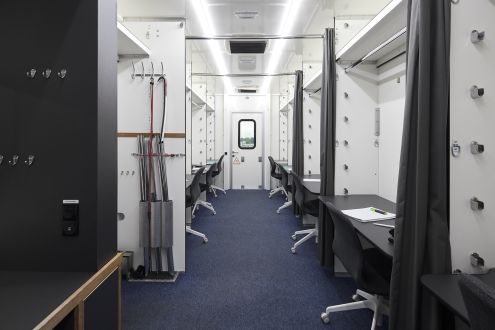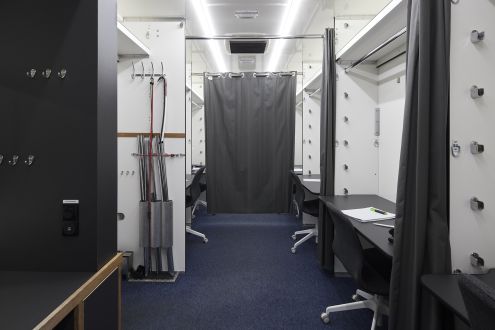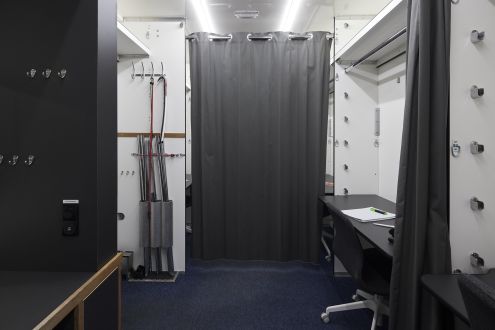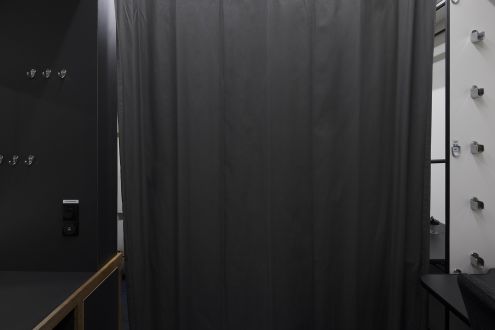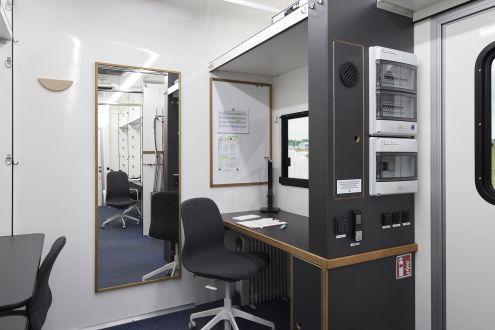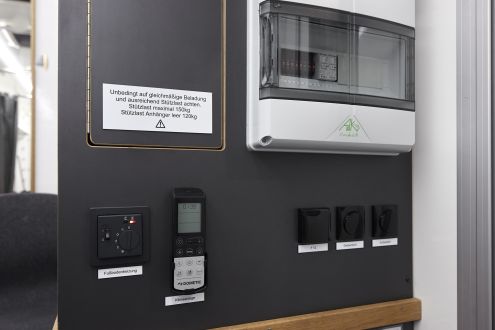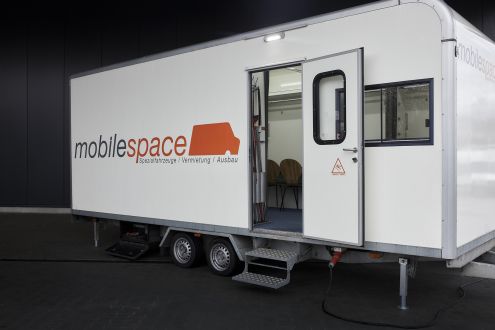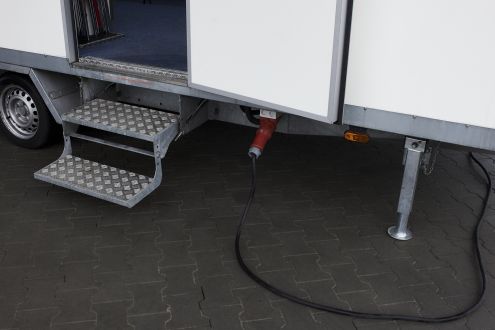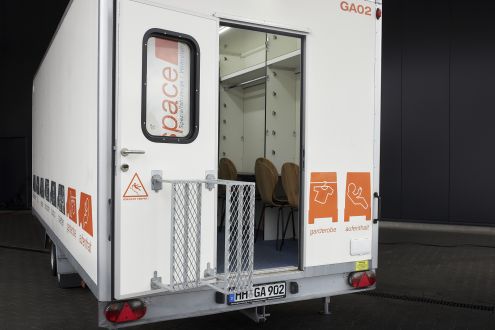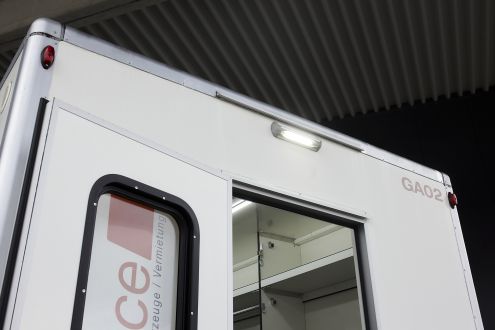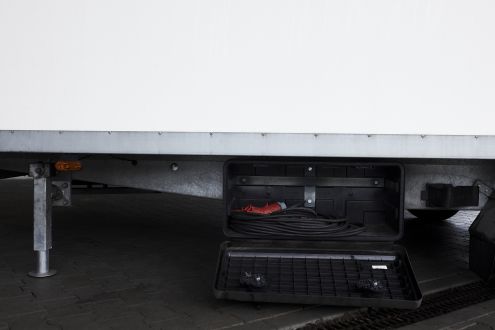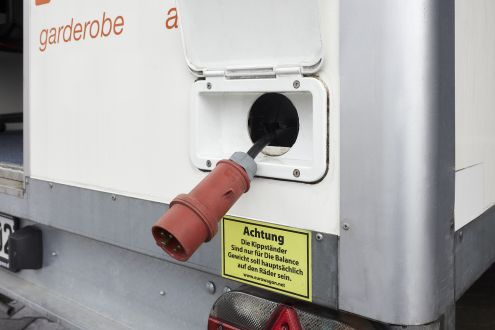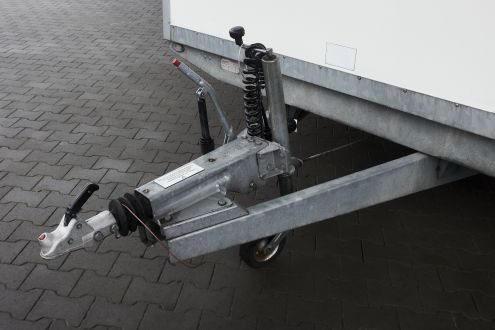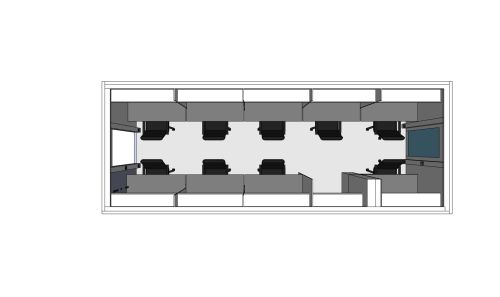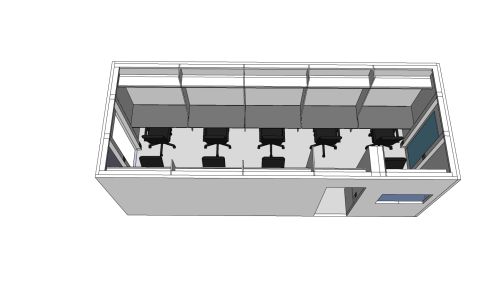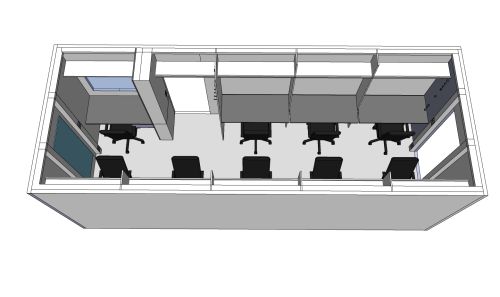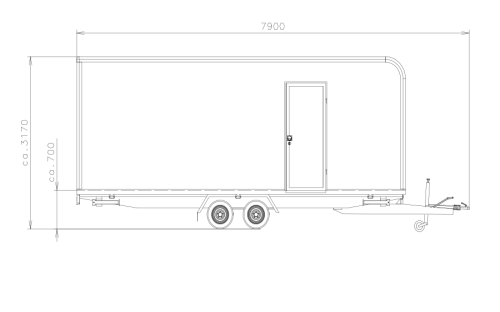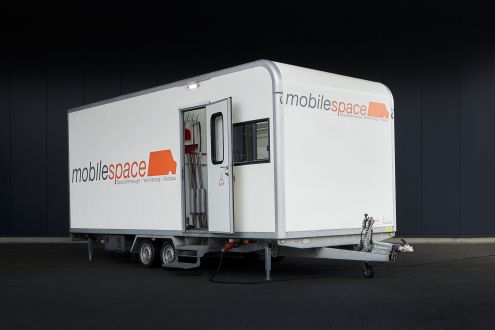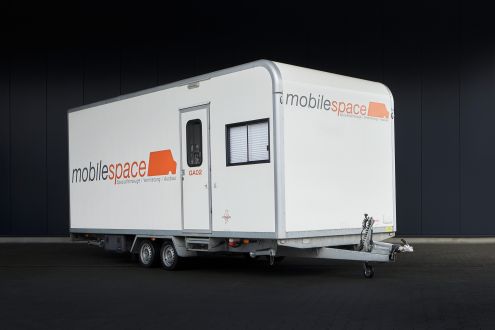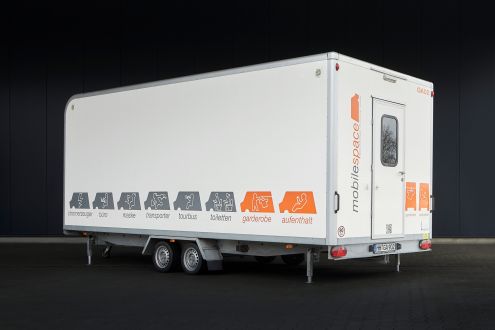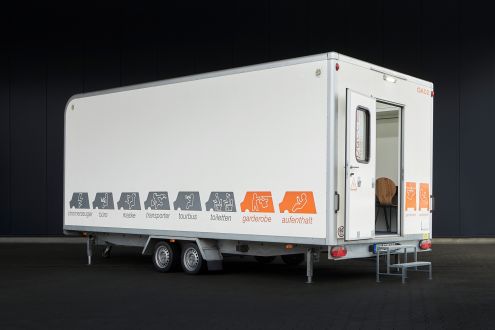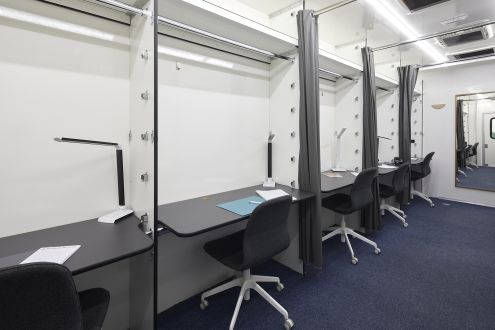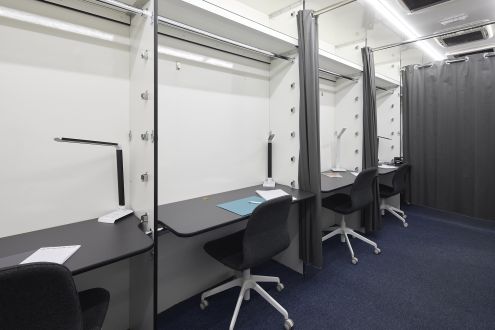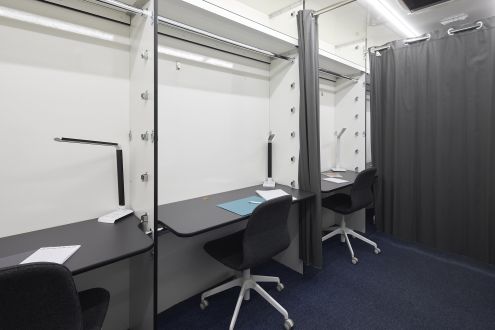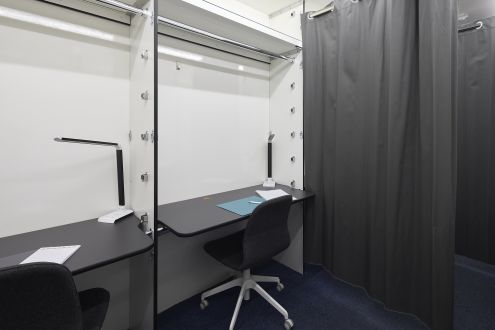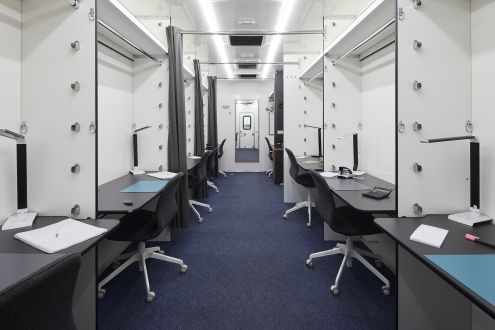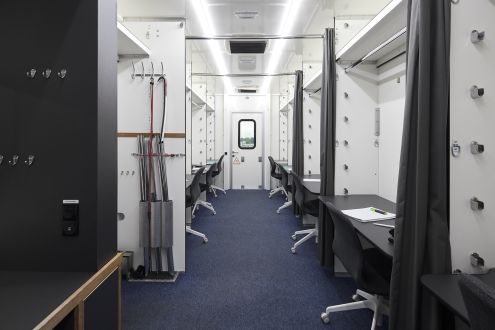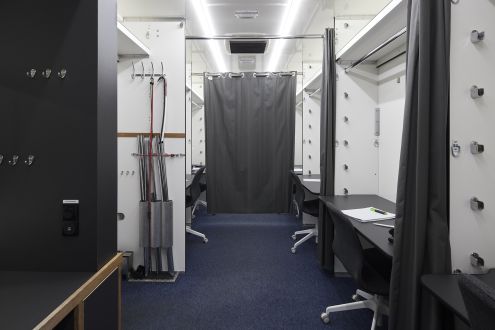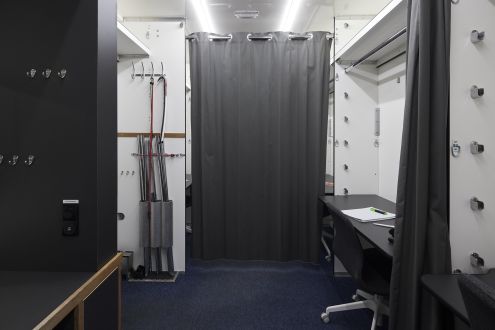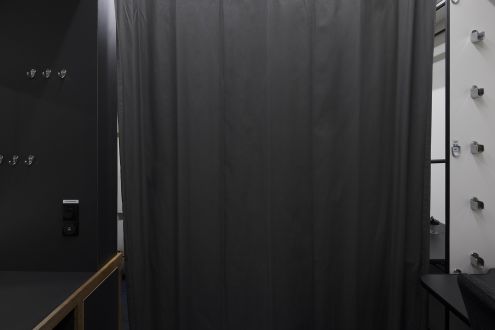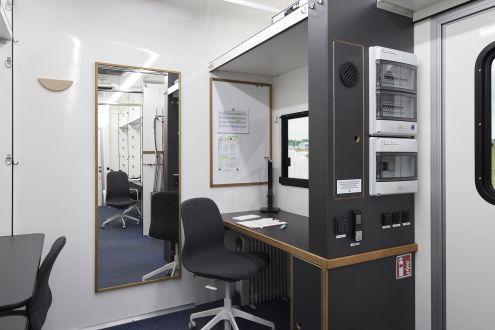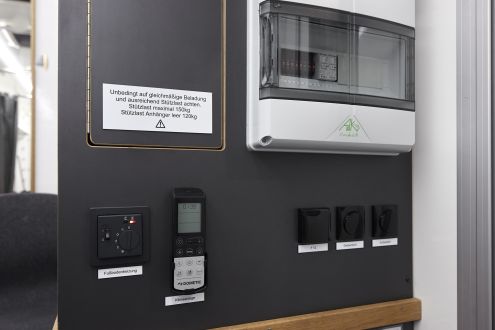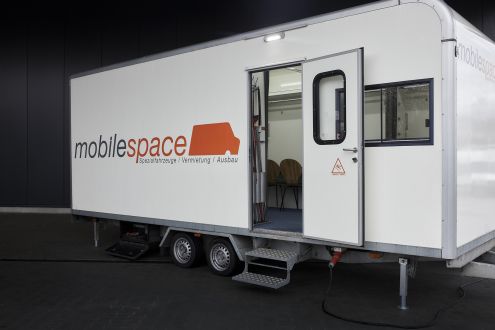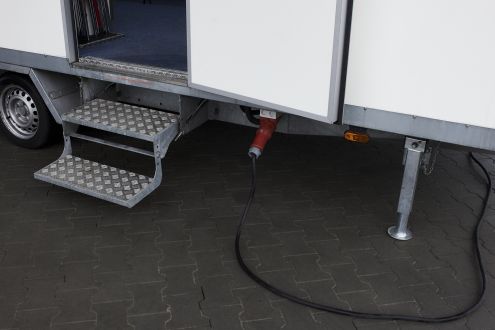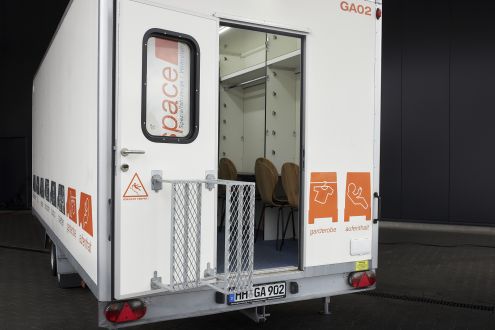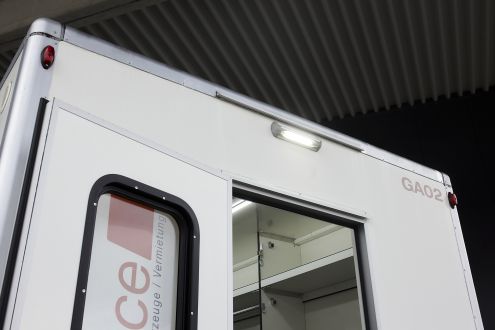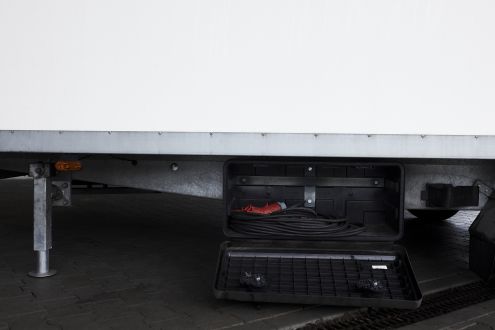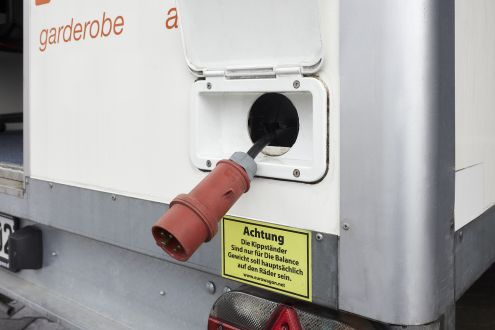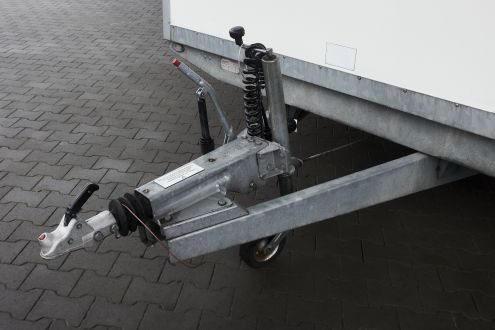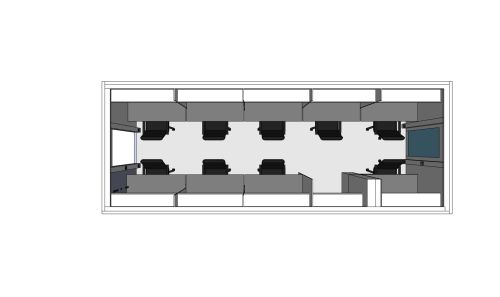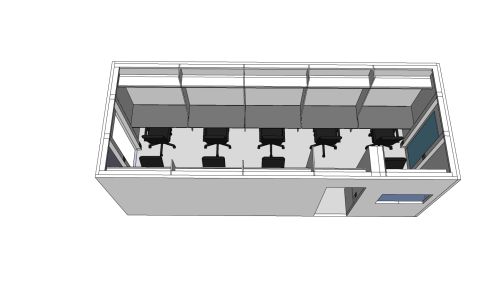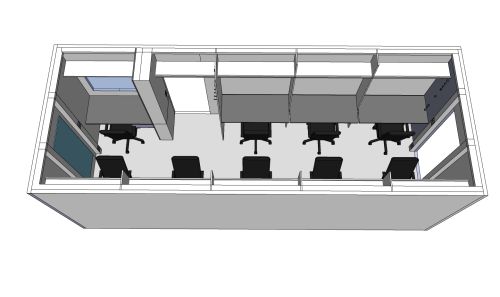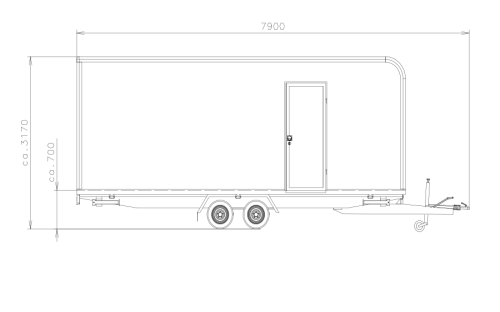 Vehicle group example images
Bü10 Production Office Trailer
One room - eight workstations
Info
If the team is a little smaller and you're simply looking for a spacious office room, the BÜ10 with its eight workstations is perfect. You can quickly and easily fold down the wall-mounted tabletops to adjust the number of office desks you use each day. The workstations are arranged side by side on the left and right sides of the trailer, and each consists of a table with an office chair. Each place is equipped with a multi-outlet power socket.
Thanks to side and rear doors, you can also separate the BÜ10 into different working areas - but without a permanent sliding door. A simple curtain that can be quickly attached is the solution here.
To offer you an affordable alternative to our other office vans, we have decided to make do without a diesel auxiliary heater, side windows, or a self-sufficient power supply in this model. However, air conditioning and underfloor heating are available.
As far as equipment is concerned, we can make the BÜ10 exactly the office trailer that you need: for example, with a refrigerator or coffee machine, a printer or Wi-Fi router.
The BÜ10 trailer is much shorter than the BÜ9 and can be towed by most large Make-up and Wardrobe trucks.
Technical info
Büroanhänger BÜ10
Technik
PKW Kupplung
zulässiges Gesamtgewicht bis 3,5 T - Führerscheinklasse C1 / BE
Eingang über Hecktür und Seitentür
Fußbodenheizung
Klimaanlage
LED Innenbeleuchtung
Stromanschluss 360 V  CEE 32 A (rot) 
Zubehör (wird bei Fahrzeugübergabe mitgegeben)
Verlängerungskabel (20m) 16A 360V
kleiner Pumphocker
Tritt als Einstiegshilfe
Fahrzeugaussenabmessung
(Abmessungen können je nach Modell abweichen)
Länge: 7,90 m / Breite: 2,50 m / Höhe: 3,20 m
Innenraumabmessung
(Abmessungen können je nach Modell abweichen)
Länge: 6,60 m / Breite: 2,40 m / Höhe: 2,30 m
Features
Ausstattung Büroanhänger B10
5-8 Arbeitsplätze mit Bürostühlen und Steckdosen.
Regale  oberhalb der Arbeitsplätze (für "Ikea-Boxen" oder Aktenordner)
Fußbodenheizung
Klimaanlage mit Heizfunktion
2 Einstiege in den Anhänger
Vorhänge zum optischen Trenneung von Arbeitsbereichen.
12V LED Beleuchtung
Aussenbeleuchtung (Umfeldbeleuchtung)  an den Eingängen
Ganzkörperspiegel
viele 220 V Steckdosen
viele Garderobenhaken