Galerie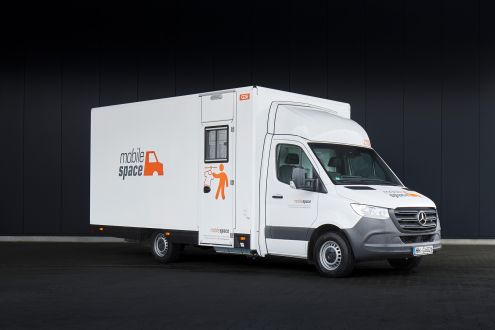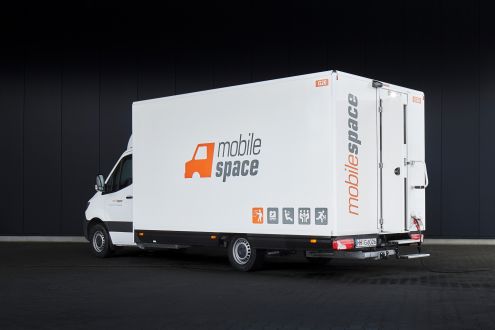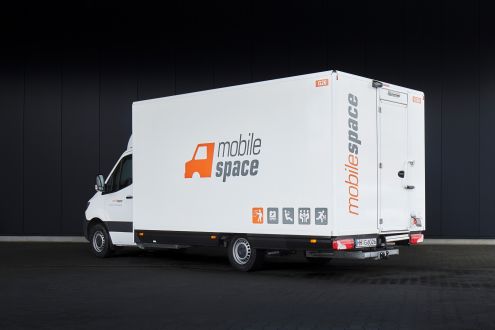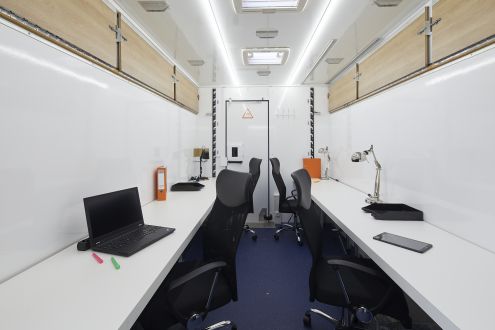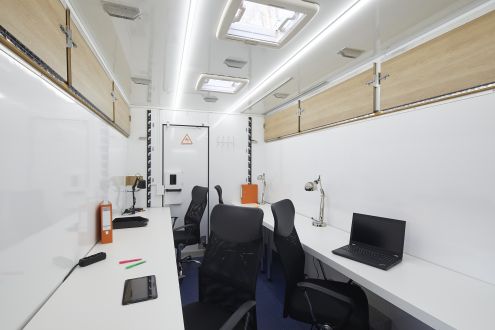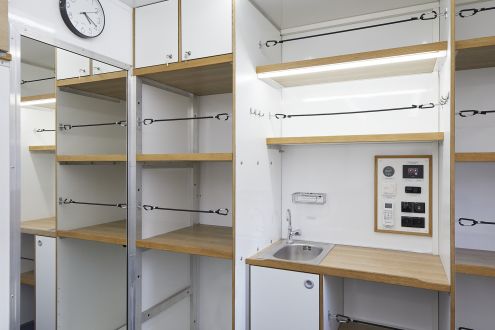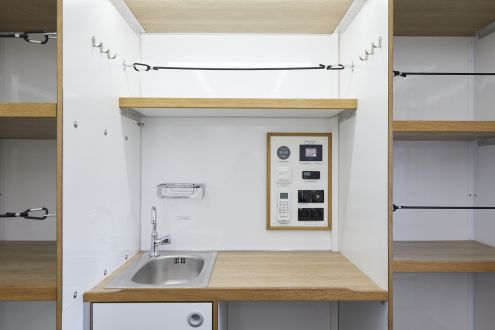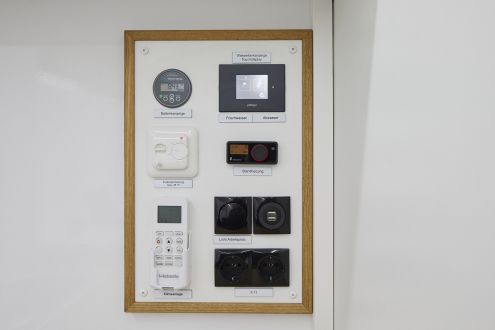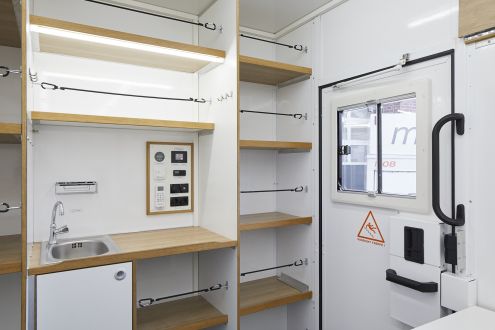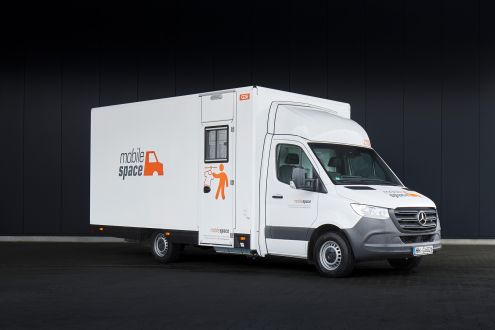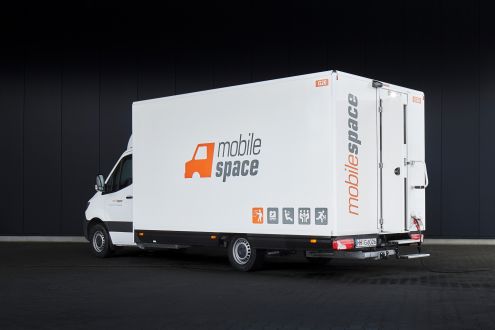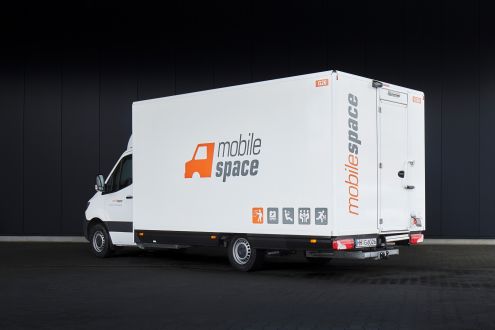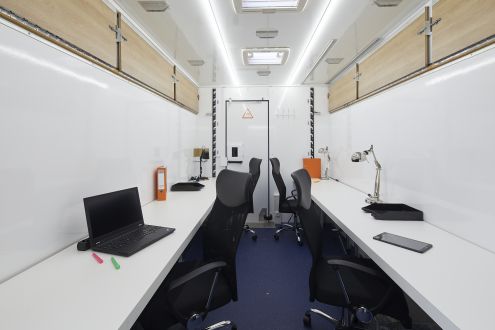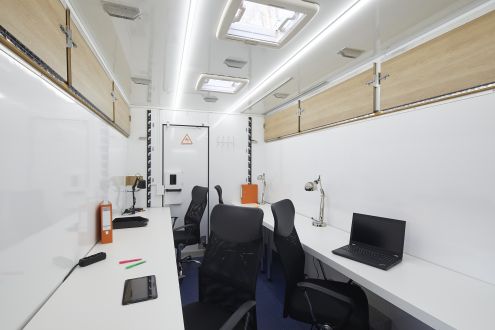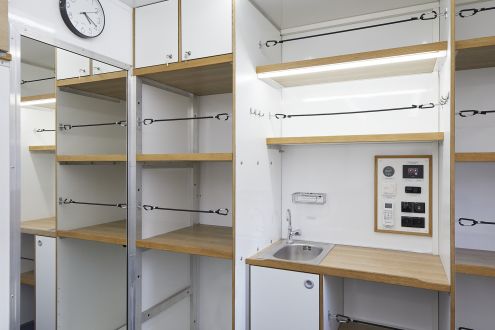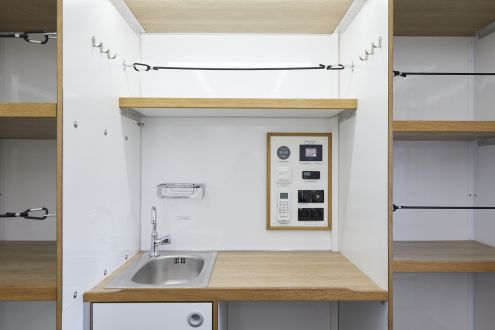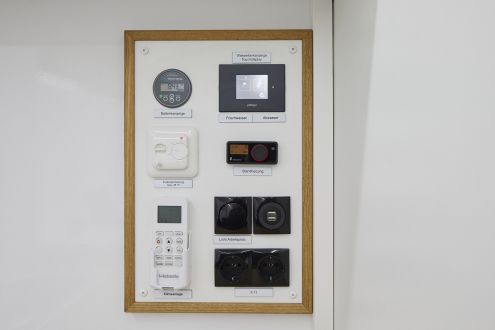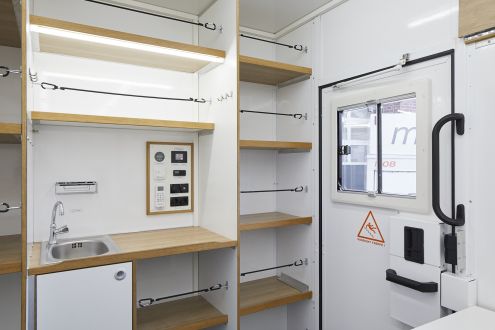 Vehicle group example images
Bü0 PLUS
 Production Office Van
The good standard on the set - with four workstations
Info
This office mobile is a great place to work. It needs no frills - but has everything you want in order to focus, be creative, and productive.
The air conditioning and auxiliary heater ensure pleasant temperatures at all times. When it's wet and cold, the floor dries quickly thanks to the underfloor heating. If there is no power connection or generator nearby, that's no problem. The auxiliary heater and the light function completely independent of the external power supply for several hours.
There are no side windows, but there are two rooflights which let in plenty of natural daylight.
Two lockable storage compartments for personal valuables are located on the partition wall to the driver's cabin. The workstations themselves are equipped with many additional storage compartments for office supplies or copiers, for example.
And anyone who wants to briefly wash their hands can use the small hand basin.
The vehicles in this class were built in 2020 and are therefore state of the art in terms of driving comfort and safety.
All vehicles are also equipped with a 2-ton trailer hitch and are thus suitable for towing smaller trailers.