Galerie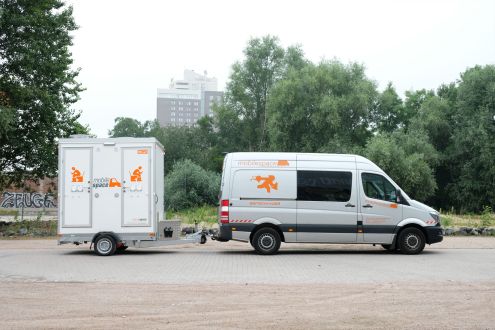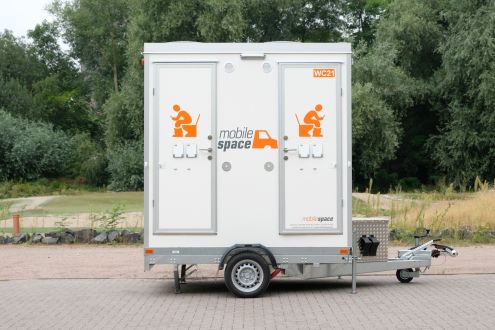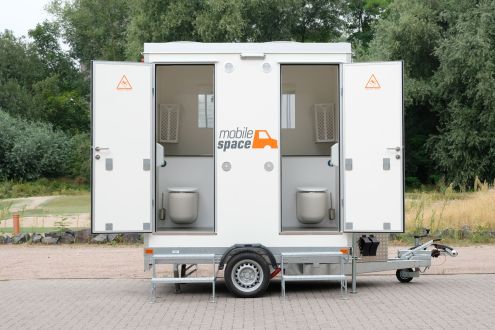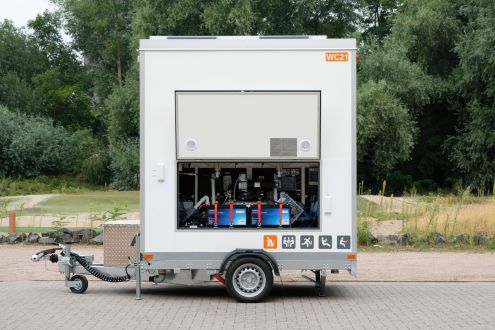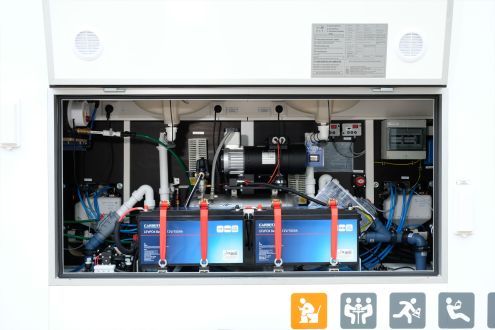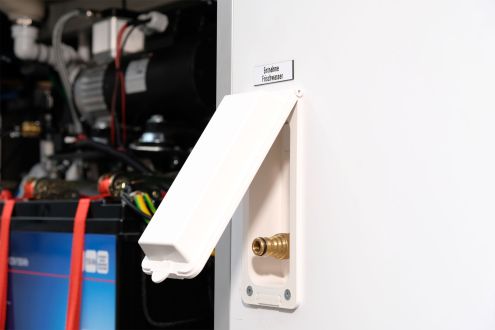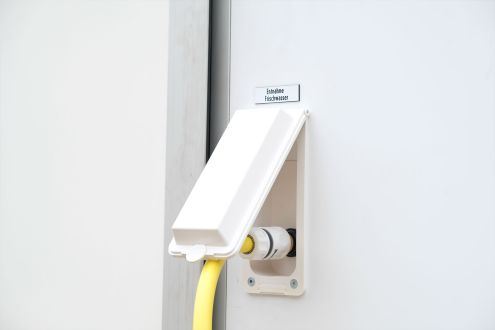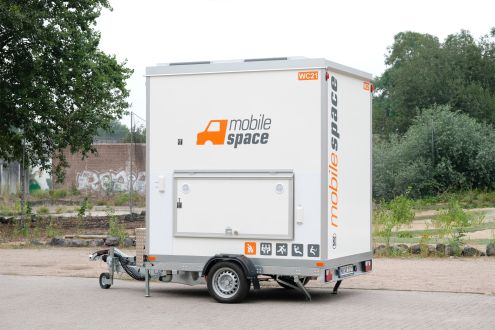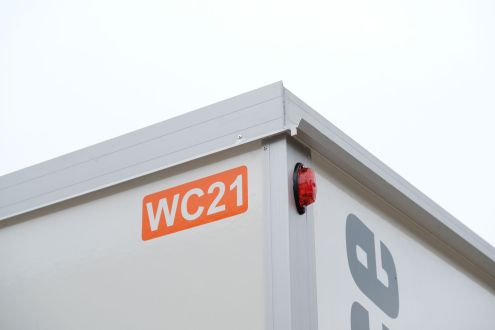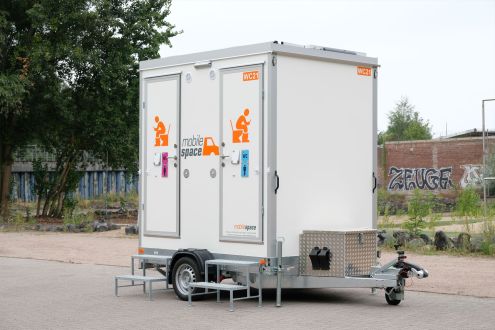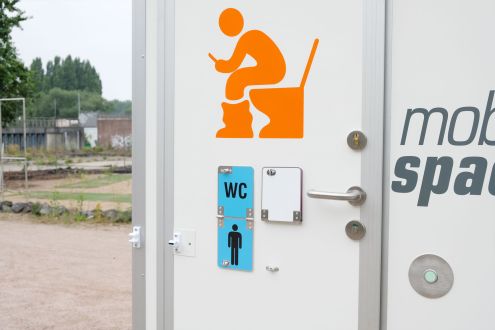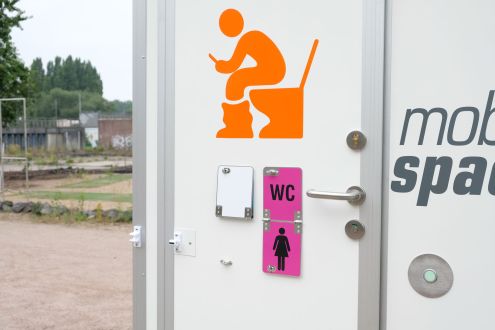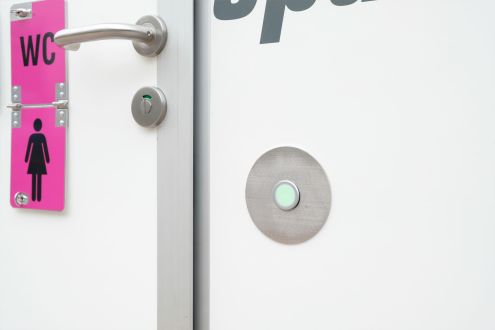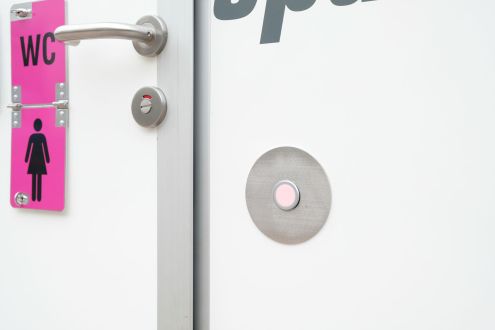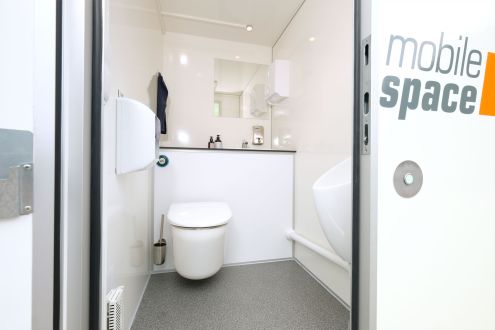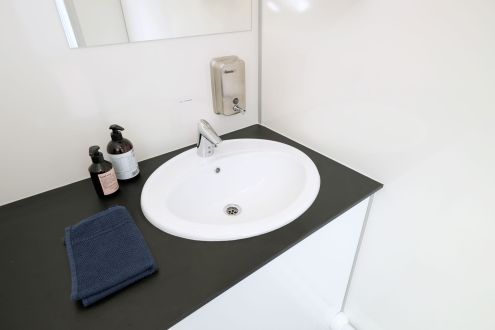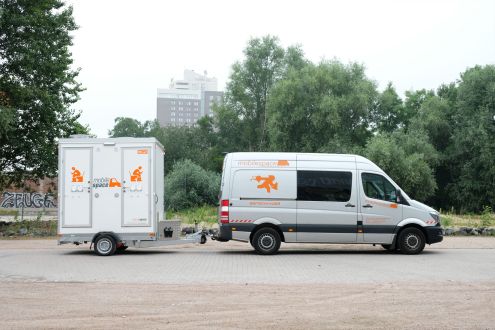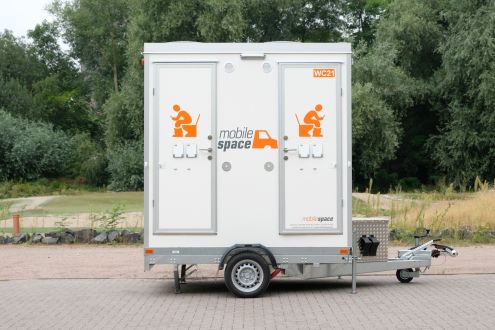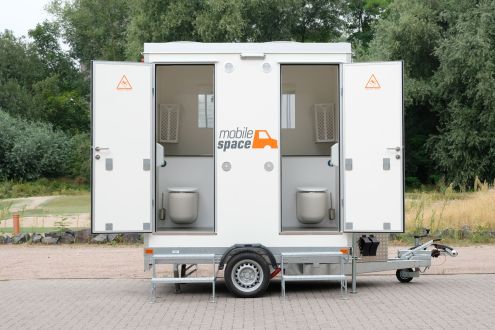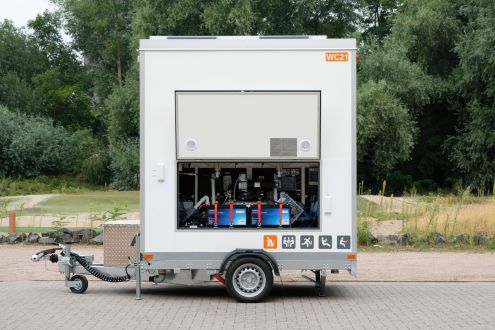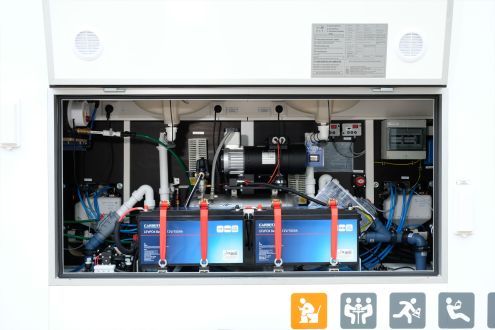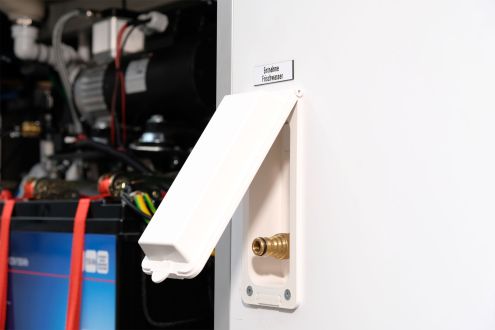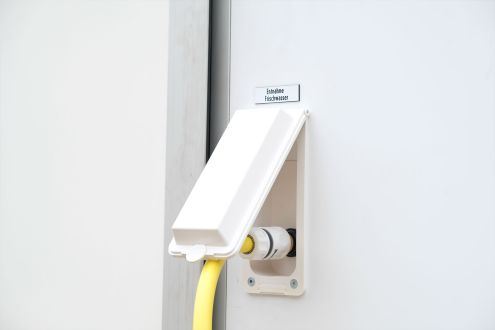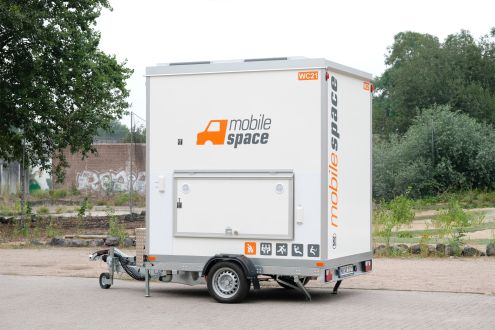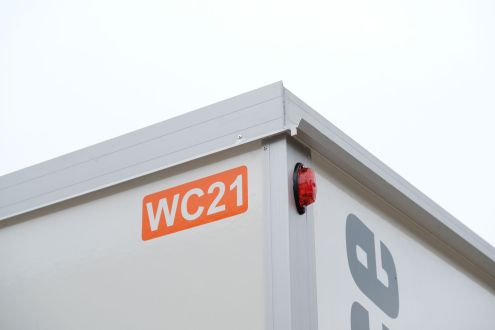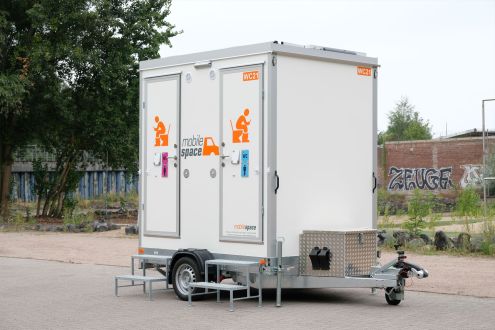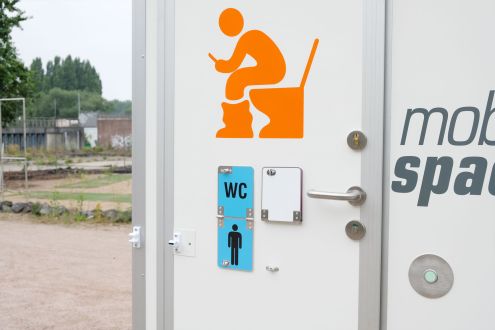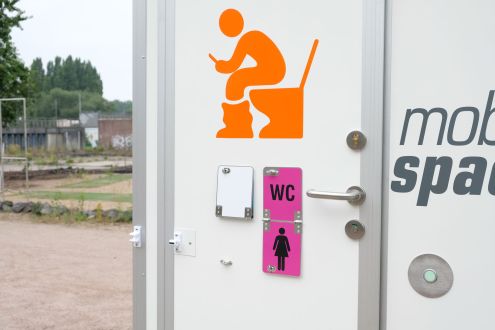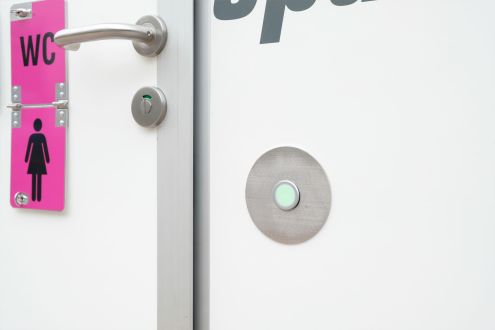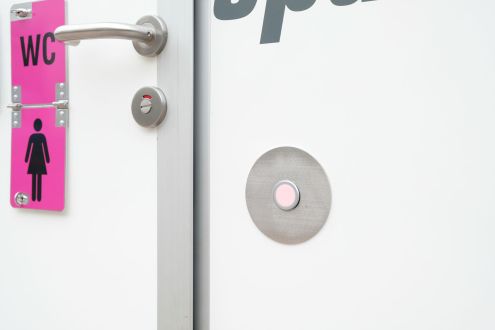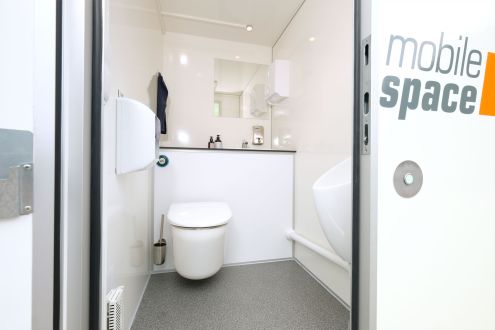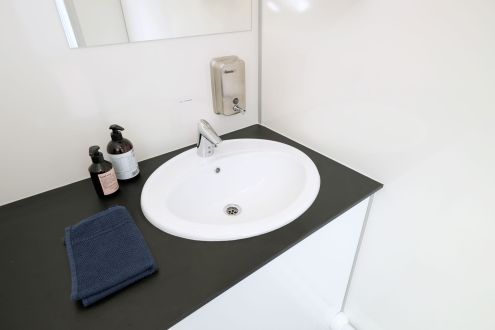 Vehicle group example images
WC 2 Honeywagon
Small, compact - and practical
Info
This very small, light, and compact honeywagon brings two restroom cabins to the set - both are equipped with ceramic toilets, one with an additional urinal.
The toilets work via a vacuum system and are thus particularly economical in water consumption. The toilet system, which has been developed in our own workshop, enables self-sufficient operation without freshwater or wastewater connection and is, compared to other toilet systems, very reliable and robust.
Due to the very light construction of the trailer, it is also possible to place the trailer in a suitable parking space by hand.
The trailer has a total weight of up to 1,800 kilos and can be towed by almost any vehicle with a trailer hitch. It is suitable for team sizes of up to 70 people. The tank capacity is sufficient for one to two days of shooting before it needs to be emptied and refilled. The disposal of the waste tanks as well as the refilling of the freshwater tanks is done by our team directly at the location – and only after consulting with you. We have special disposal vehicles available for this purpose.
Technical info
16 A-230 V  Outside Plug CEE (blue)
200L Freshwater Tank
400L Wastewater tank
0,8l Water per flush
Sink with warm-water
electrical Heater (only if attached to external electricity)
1,5t total weight allowed
Electricity supply of the rooms via 12V
Wastewater faucet on the floor
refilling of freshwater via garden-hose
Solar Panel on the roof
12V Battery usage possible
Dimensions
incl. towing bar
Length: 3,80 m / Width: 2,50 m/ Hight: 2,9 m
Box Dimensions
Length: 2,4 m / Width: 2,50 m/ Hight: 2,2 m
Features
One Booth for Men and Women each:
Ceramic WC
Vacuum Flushing
Sink incl. warm water
Mirror
12V LED Lights
electrical heater
Soap Dispenser
Trashcan
Roof Hatch
Pissoir (only men)
Rental info
Please note our current terms & conditions - all prices net + 19% VAT!
All vehicles are self-insured. The deductible per damage is 1500,- €.
Minimizing the deductible to 400,- € is possible - please ask us for the applicable conditions
Delivery and Pick-Up during office hours: Monday to Friday; 9 A.M. - 6 P.M.
All services outside normal working hours: 69,- €/ per service.
All rental prices based on pick-up/ delivery in Hamburg or Berlin.
Other locations are priced extra.
Service Charge for not fully refuelled Mobiles is 25,- € plus gas.
Service Charge for forwarding Tickets is 15,- €/ Ticket
Service Charge for Cleaning, instruction and usables is 100,- €
Service of our Technicians is 35,- €
Free mileage per rental day: 500km (staggered).
Additional mileage: 0,22,-€/ km.
The reservation of vehicles is final, when we have received the signed offer.
The cancellation of the rental agreement may involve a cancellation fee according to our current terms & conditions.
Short-term rental (1-4 days) and new customers: pick-up against prepayment, cash or debit card.