Galerie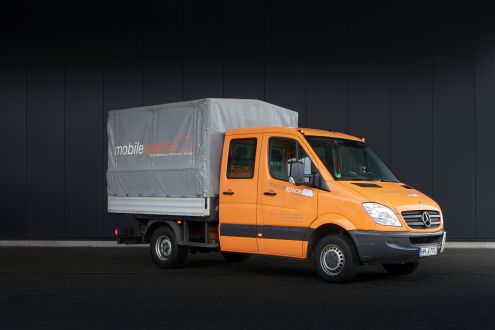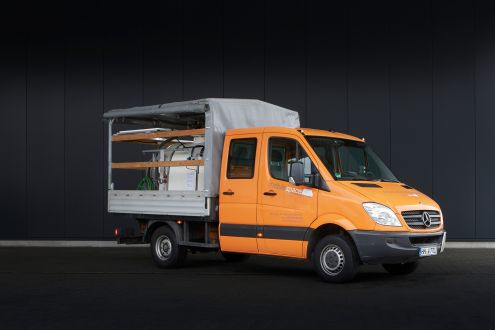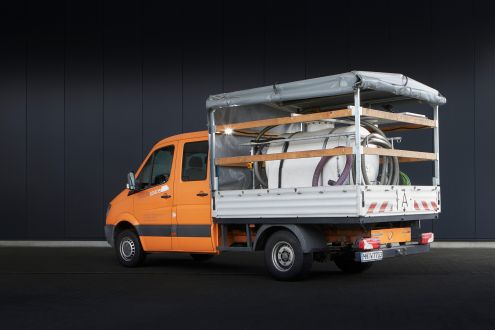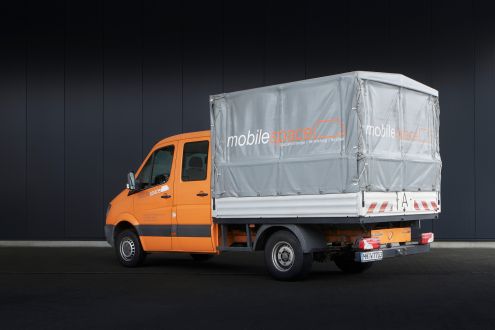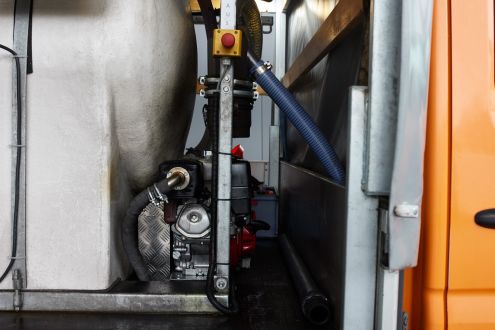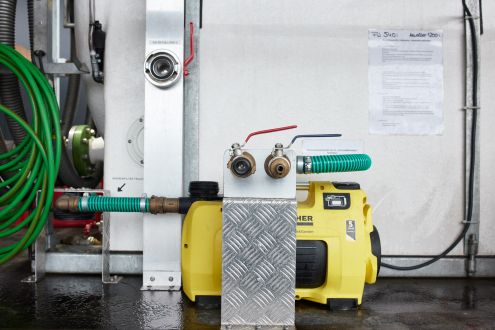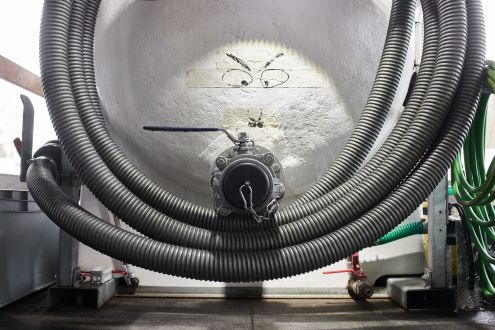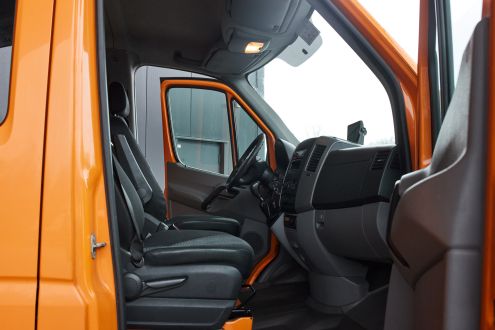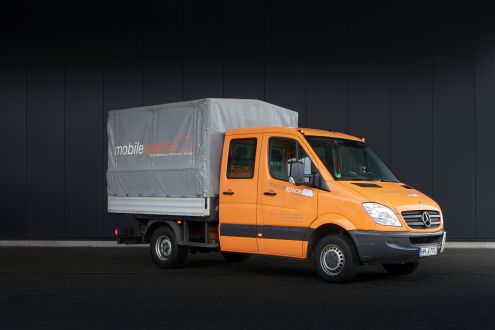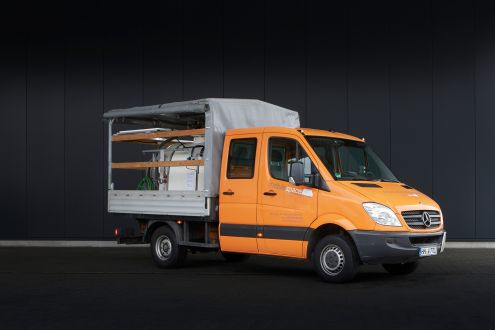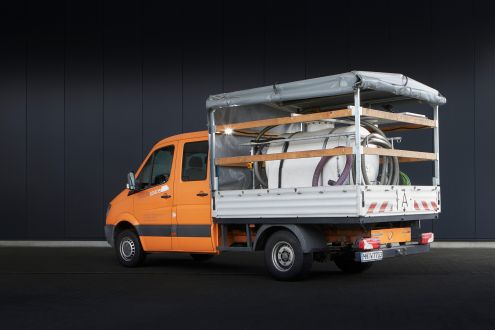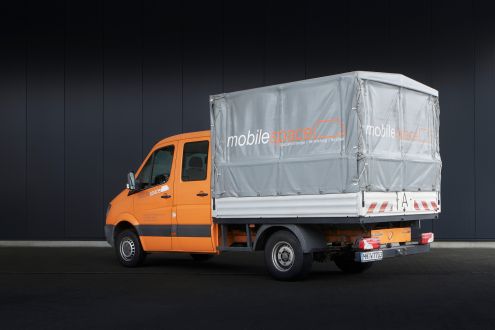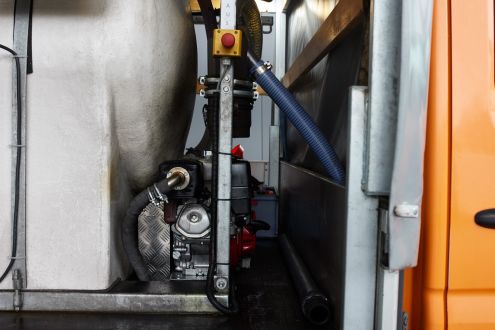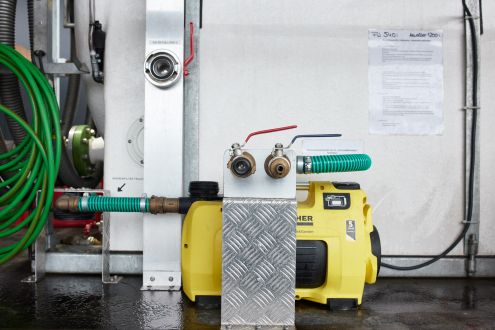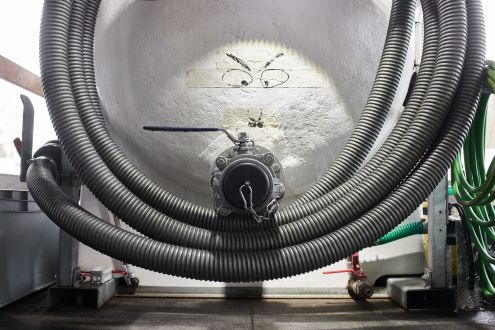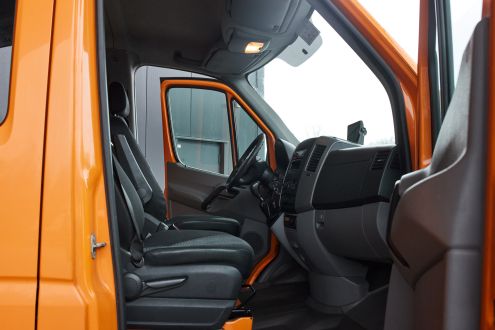 Vehicle group example images
W1 Drainsucker Van
Small, compact, and also suitable as a shuttle vehicle
Info
As the name suggests, the Drainsucker is primarily for emptying and filling fresh- and wastewater or septic tanks. Normally, our team will take care of this for you - but if your project is outside our operational radius, we will give your technically trained personnel a briefing so that you can operate the disposal vehicle yourself.
The W1 is well suited to supply our small honeywagon WC2 trailers with freshwater and to extract wastewater. The driver's cab offers a total of six seats. So you can also use the van as a shuttle vehicle. And if there's even more to transport, the W1 can tow many of our trailers thanks to its 3-ton trailer hitch.
Technical info
Technik
Anhängerkupplung bis 3,5 T
zulässiges Gesamtgewicht 5,0 T
Führerscheinklasse C1 / C1e / C
Saugeinheit (Vakuumpumpe) mit Honda Benzin Generator
Frischwasserpumpe zum Befüllen der Wassertanks (Wasserschlauch mit Gardenakupplung)
sechs Sitzplätze
Standheizung
1200 Liter Abwassertank
500 Liter Frischwassertank
Rental info
Mietinformation - Kurzübersicht
Bitte beachten sie auch unsere akuellen AGB - alle Preise netto zzgl. 19% MwSt!
alle Fahrzeuge sind eigenversichert, die Selbstbeteiligung pro Schaden beträgt 1500,- €
eine Reduzierung der Selbstbeteiligung bis 400,- € ist möglich, Preise auf Anfrage
pro Fahrzeug wird eine Servicepauschale von 100,- € für Reinigung, Einweisung und Verbrauchsstoffe berechnet
Anlieferungen und Abholungen sind während der Geschäftszeiten Mo. bis Fr. von 8:00 bis 19:00 Uhr möglich
für alle Serviceleistungen außerhalb der Geschäftszeiten werden pro Einsatz 69,- € zusätzlich berechnet
alle Mietpreise gelten ab Standort Hamburg oder Berlin. Zustellung und Abholung werden gesondert berechnet
bei verspäteter Rückgabe von Mietzubehör wird dieses unverzüglich in voller Höhe berechnet
für die Rückgabe von nicht voll getankten Mobilen berechnen wir 25,- € zuzüglich Kraftstoffkosten
für die Weiterleitung von Strafzetteln berechnen wir 15,- € / Strafzettel
für unsere Servicetechniker berechnen wir 35,- € / Std.
pro Miettag sind 150 Km frei, jeder weitere Km wird mit 0,22 € /Km berechnet
eine Reservierung von Fahrzeugen kann erst erfolgen, wenn uns das schriftlich bestätigte Angebot vorliegt
bei Rücktritt von einem abgeschlossenen Mietvertrag können Stornokosten entstehen. Kosten siehe AGB
für Kurzanmietungen (1-4 Tage) und Neukunden gilt: Bezahlung per Vorkasse, bar oder EC Karte bei Abholung