Galerie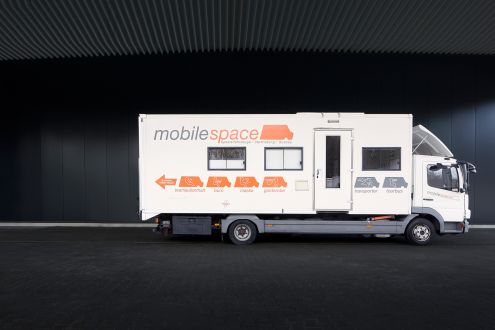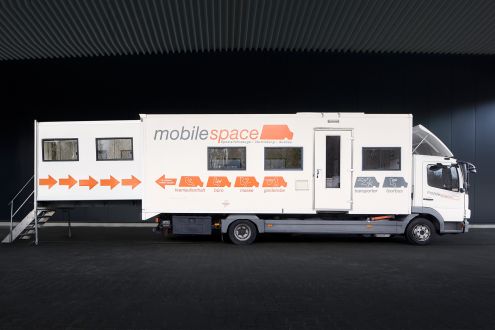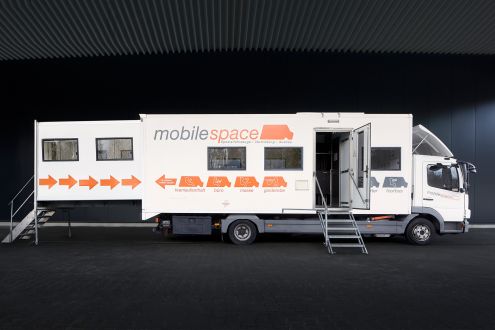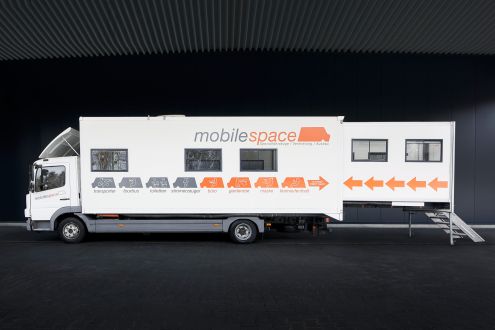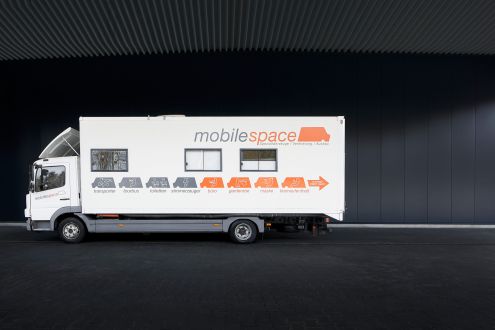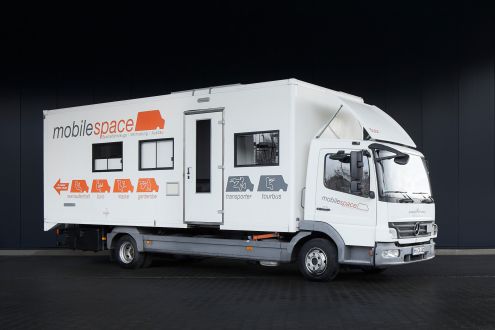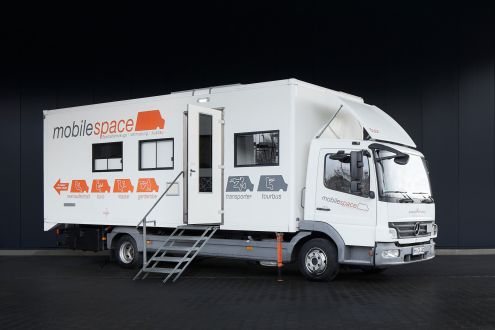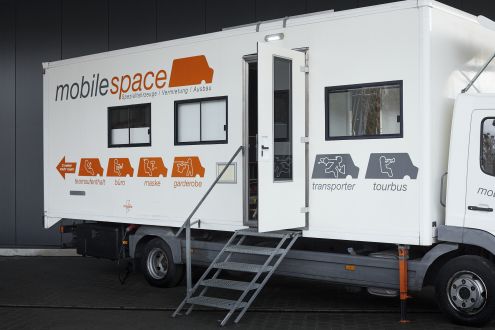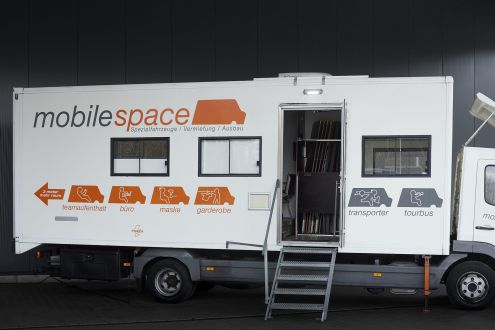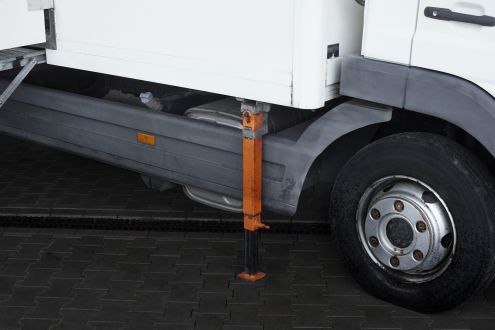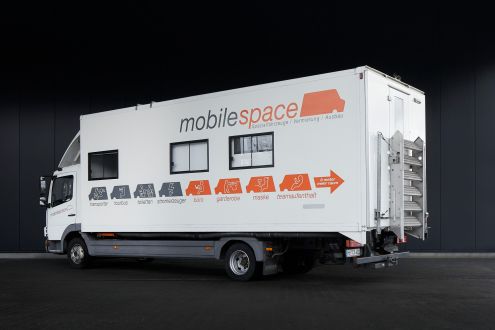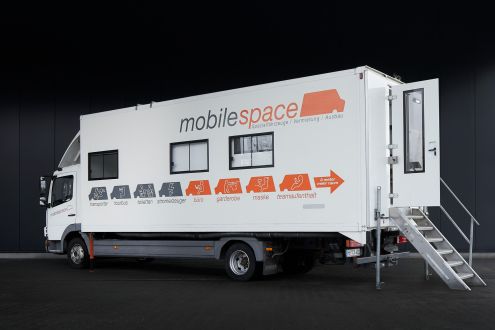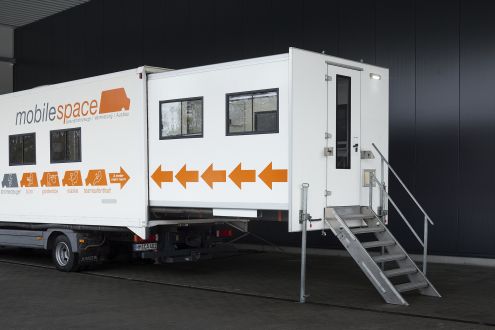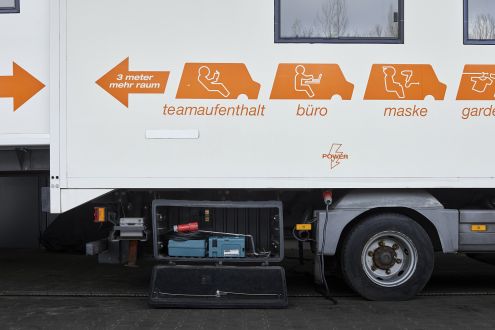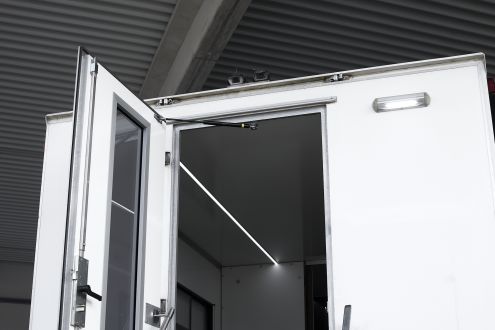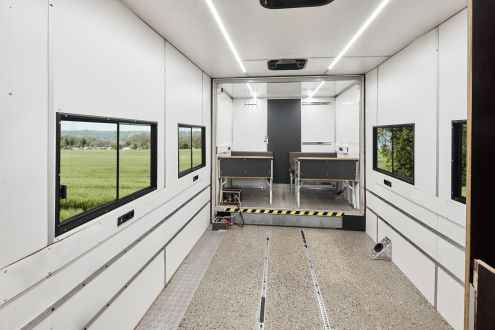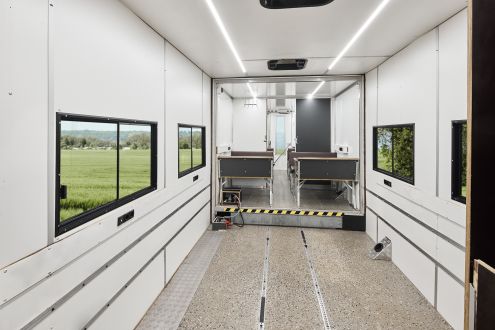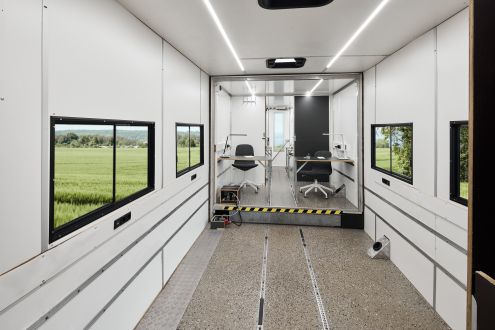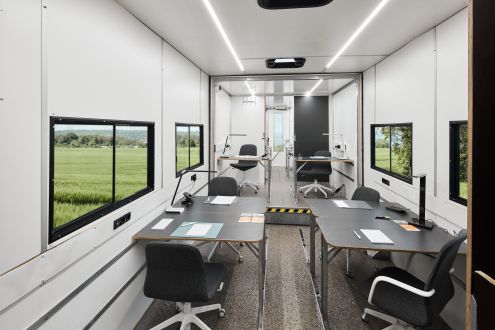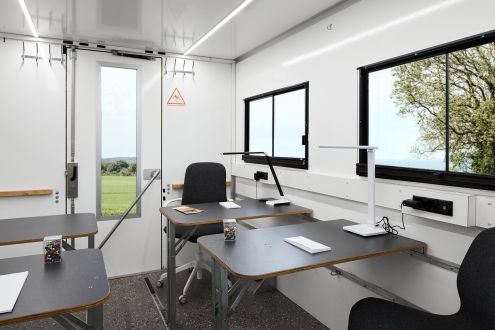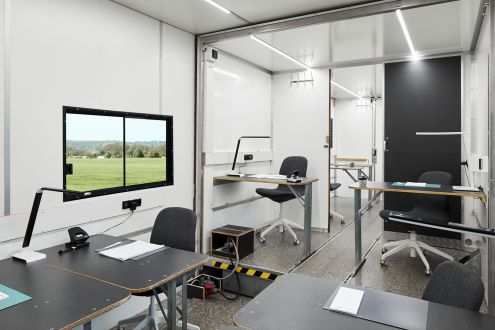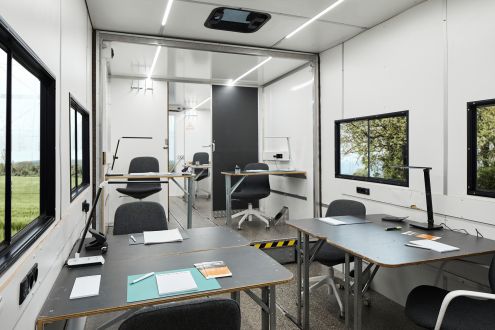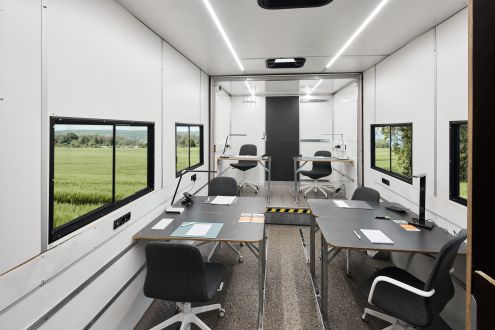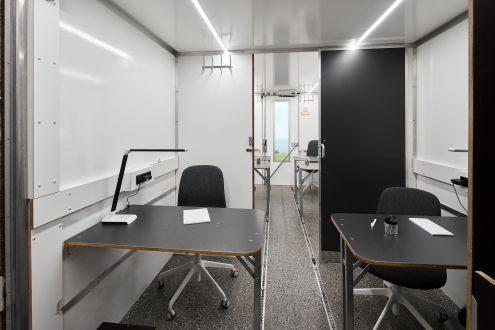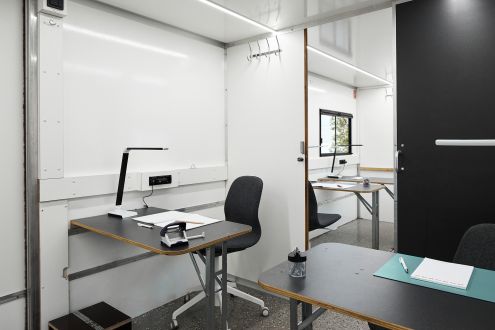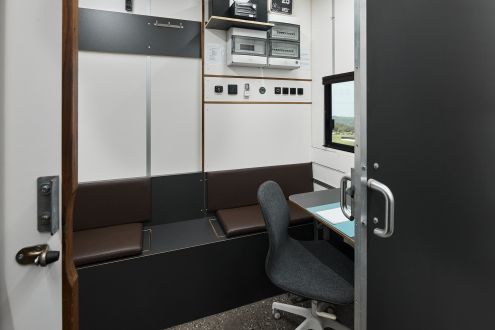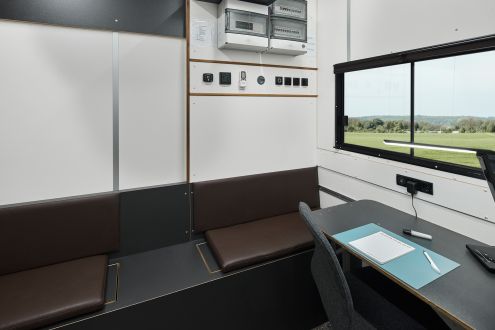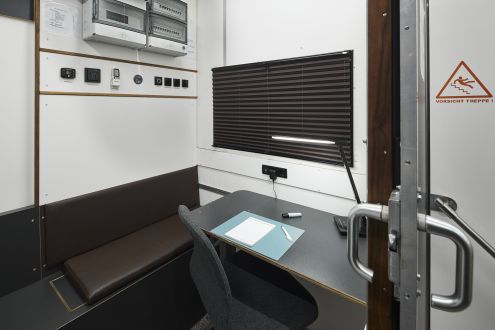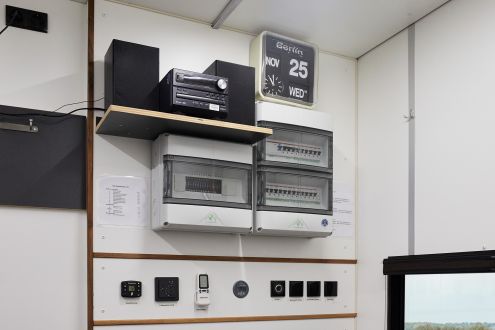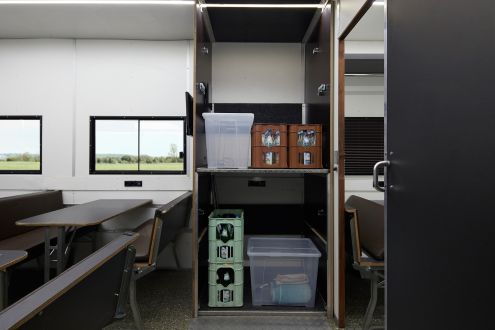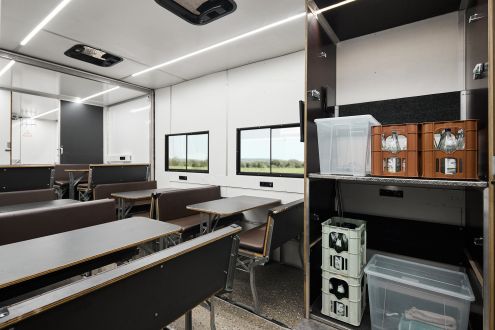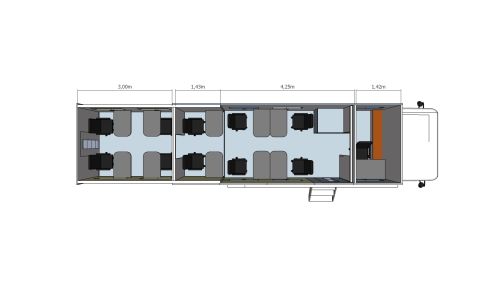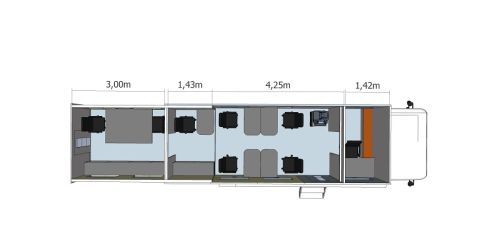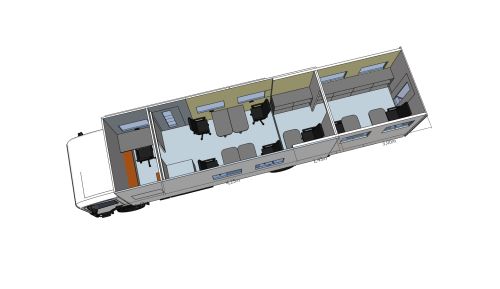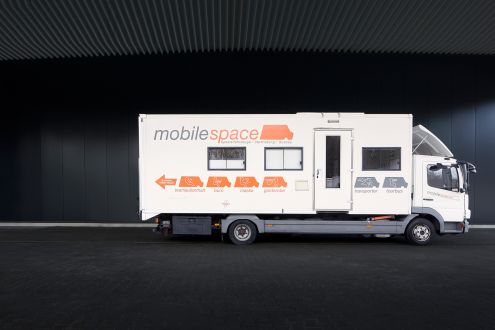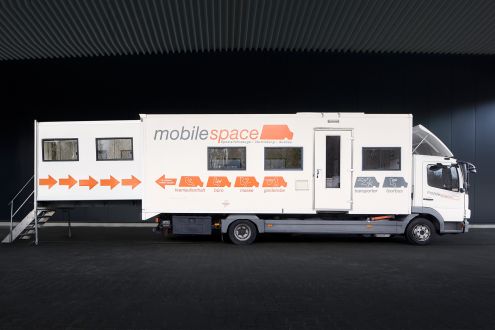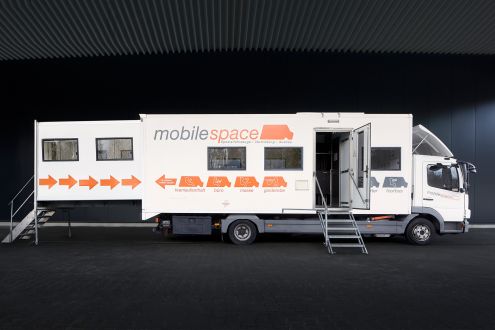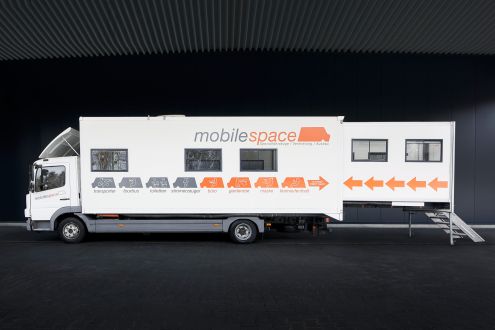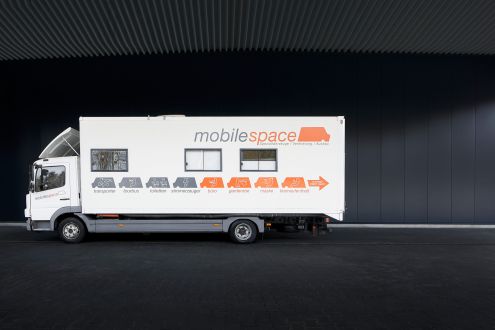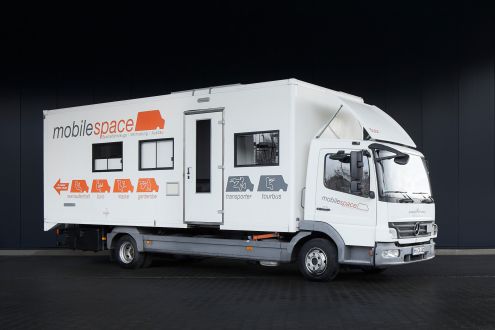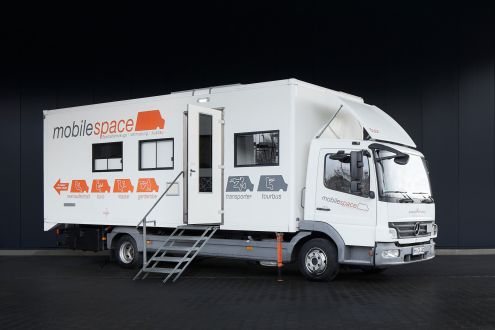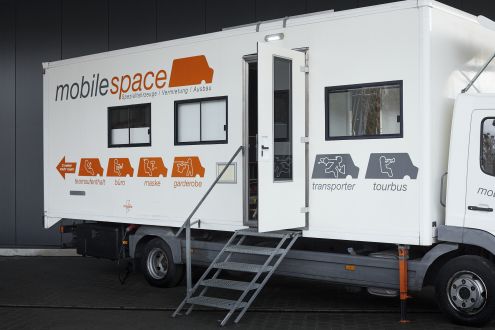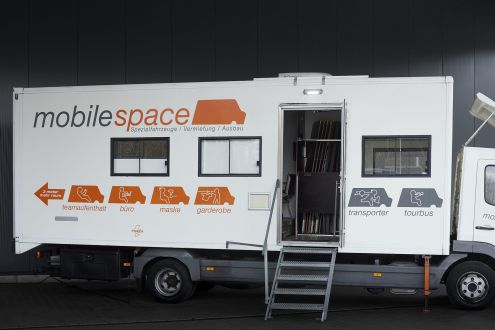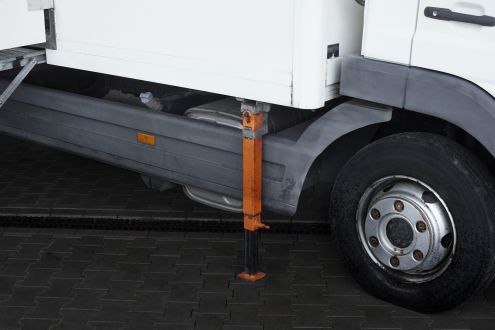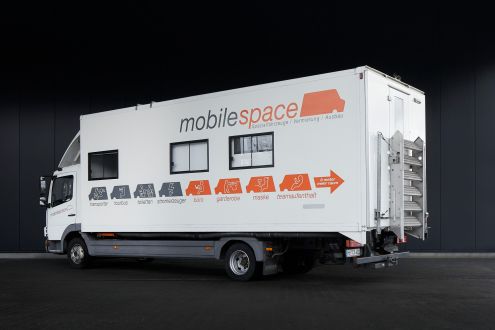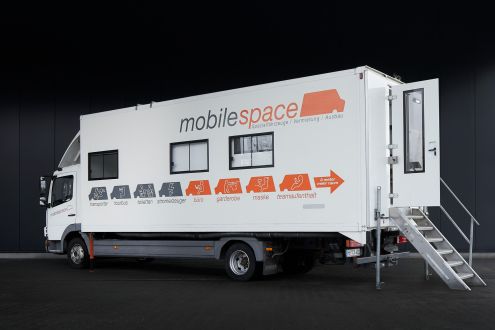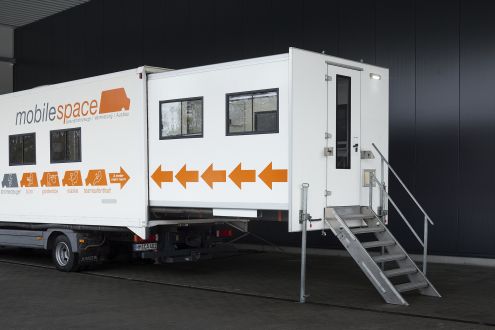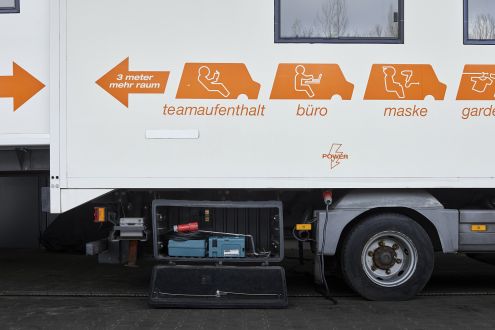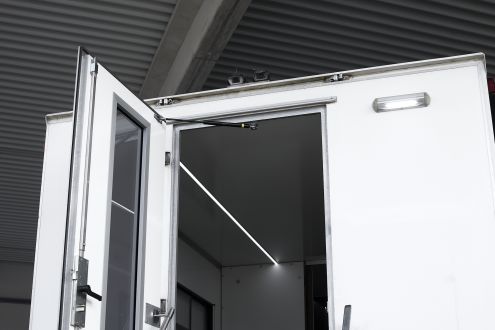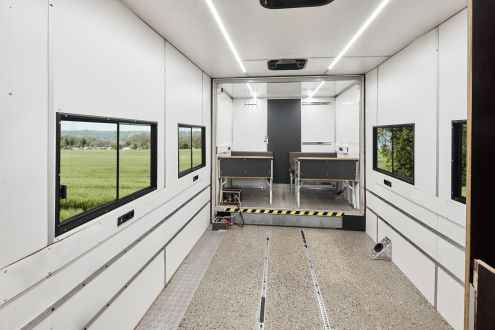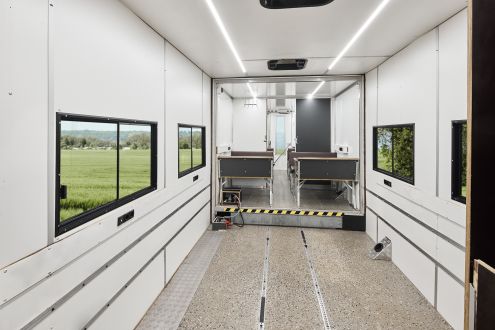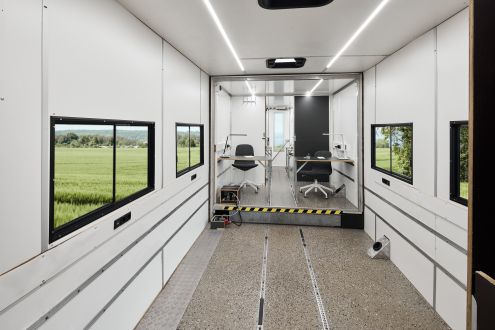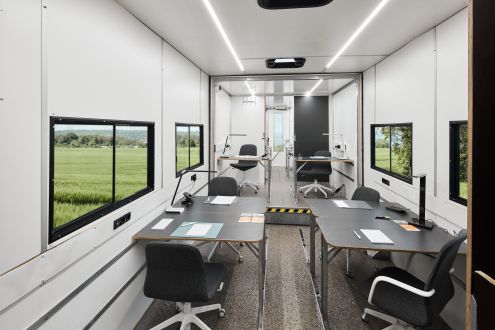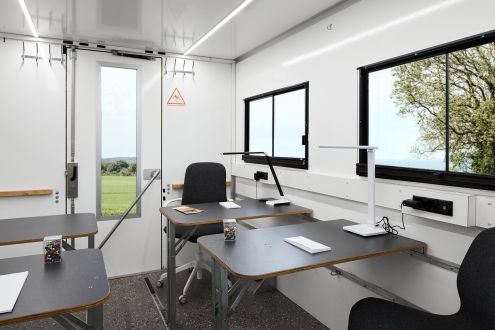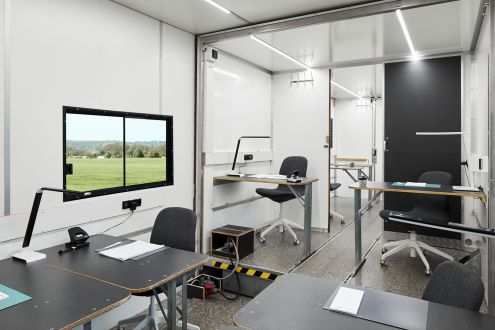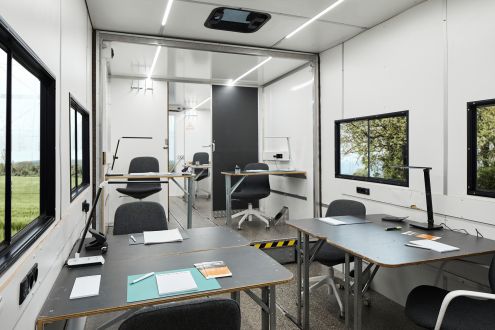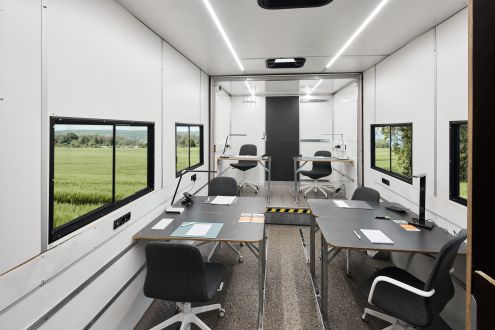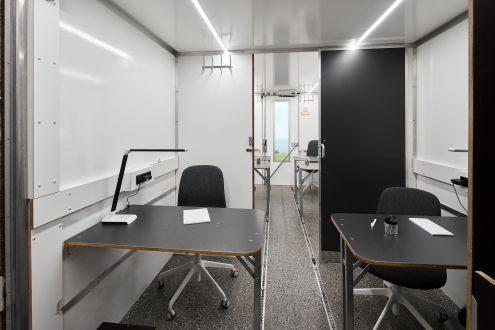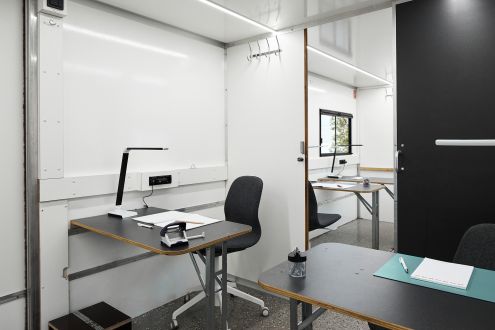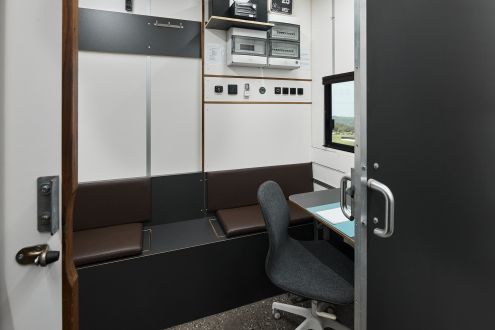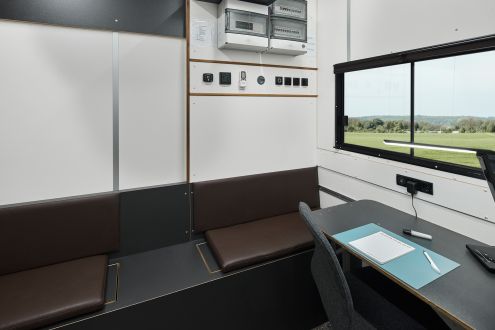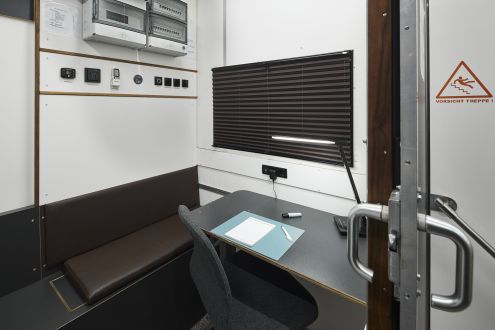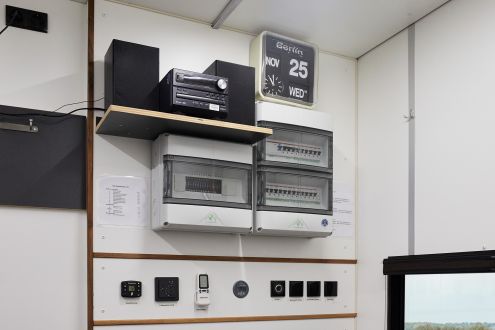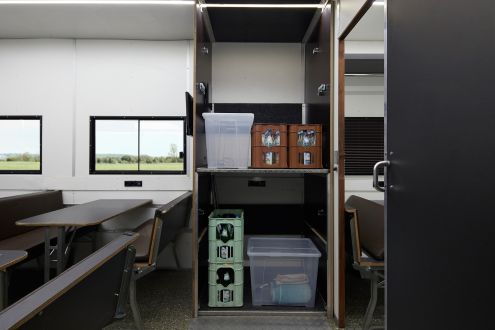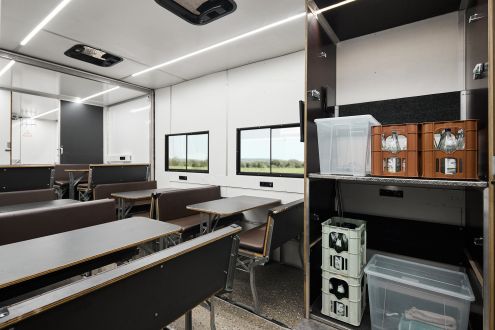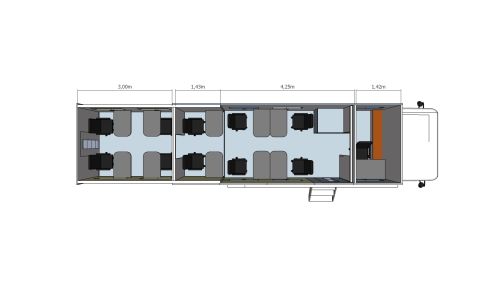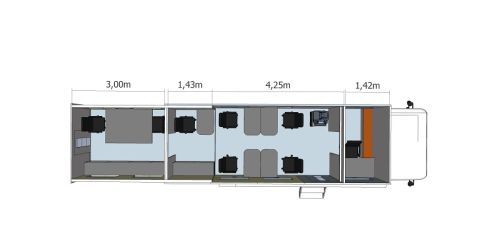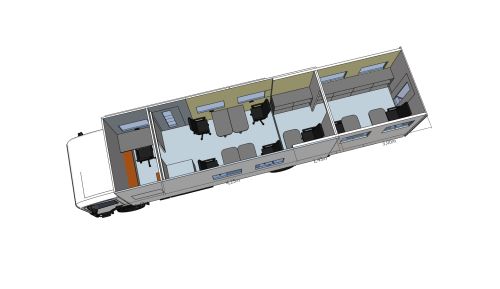 Vehicle group example images
Bü8 Slide-Out Office Truck
The extendable space wizard - up to 11 workstations
Info
Four workstations - or rather 11? With the Slide-out Office Truck BÜ8 you have maximum flexibility in terms of the number of workstations and the space available at the base.
If required, the large 8.5-ton truck can be extended by three meters to the rear like a large drawer. After instruction by our technicians, you can also assemble and convert the truck with your own staff.
In the retracted state, the vehicle is divided into three rooms, which are connected by a sliding door. The middle part is suitable for storing things and installing a printer – our technicians will be happy to help you with this. In the small front cabin there is enough space for the director's office or production management. The rear part has four workstations and offers enough space to accommodate the rest of the production team. If the truck is extended, additional space is created in the middle part, where another four to six workstations can be accommodated.
Each workstation is equipped with power outlets, USB ports, and a desk and office chair.
In summer, the air-conditioning system ensures pleasant temperatures. For the winter, we have installed underfloor heating as well as a diesel auxiliary heater, which keeps the workspace nice and warm even in minus degrees. What's particularly practical is that thanks to its own on-board battery, the heating, lights and USB ports run for up to five hours without an external power source.
Moreover, the BÜ8 has a 3.5-ton trailer hitch, so it can also be used as a towing vehicle for heavier trailers.
Technical info
Technische Daten zum Fahrzeug
Mercedes-Benz Atego  818 L
zulässiges Gesamtgewicht 8,6 T
Führerscheinklasse C oder ählich.
Anhängerkupplung Pkw Kugelkopf und Rockinger Zugmaul
Hinterachse luftgefedert
4x Kurbelstützen vorne und hinten, 2x Fallstützen am Ausschubkoffer hinten
Aufbauzeit / Abbauzeit ca. je 30 Min.
optional mit WC-Anhänger
Vermietung nicht an selbstfahrer- Personal wird von mobilespace gestellt
Parkbucht sollte mindestens 15 m Lang sein
Fahrzeugabmessungen:
Außenabmessung eingefahren = Länge 8,95 m; Breite: 2,55 m; Höhe 3.60 m
Außenabmessung ausgefahren = Länge 11,95 m; Breite: 2,55 m; Höhe 3,60 m (ohne Hecktreppe)
Innenabmessung eingefahren = Länge 7,15 m; Breite  2,20 m-2,40 m; Höhe 2,0 -2,40 m
Innenabmessung ausgefahren = Länge 10,15 m; Breite 2,20 m-2,40 m; Höhe 2,0 m-2,40 m
Features
InnenausstattungBüromobil Bü8:
3-8 Arbeitsplätze im eingefahrenen Zustand
6- 12 Arbeitsplätze im ausgefahrenen Zustand (je nach Ausstattungsvariante)
Pro Arbeitsplätz 2x USB Steckdose (funktionieren über das 12 V Bordnetz) und 2x Schuko
12 V Bordnetz - Beleuchtung und Diesel-Standheizung funktionieren Ca. 3 Std. über Batterie
leistungsstarke Diesel-Standheizung
Fußbodenheizung
Klimaanlage
viele Fenster zum öffnen
Seiteneingangstür und Heckeingang mit Geländer
Umfeldbeleuchtung am Heck und an der Beifahrerseite des Fahrzeugs
Radio, Uhr
optional mit WLAN für's Team