Galerie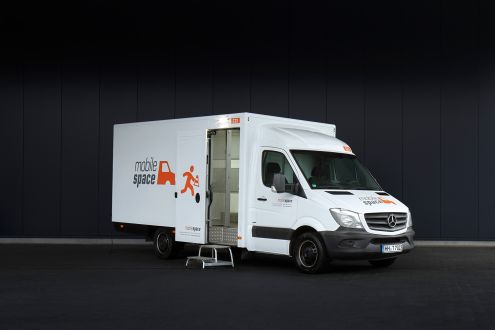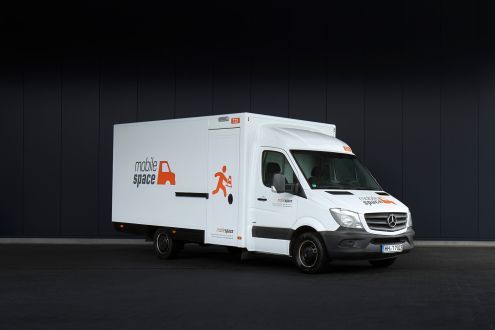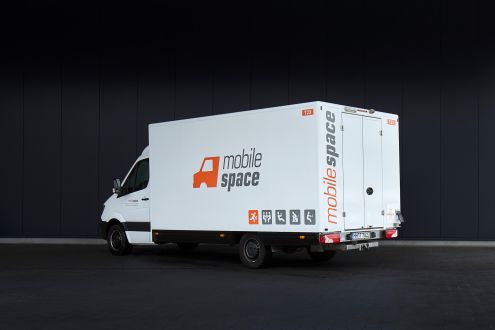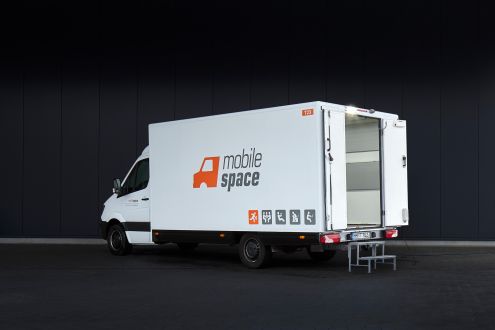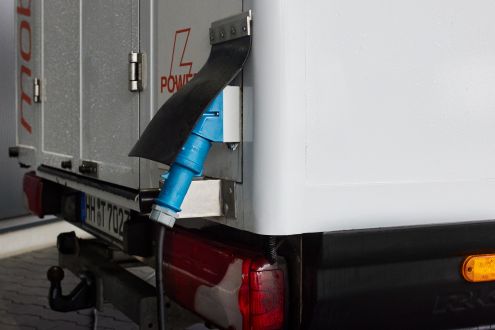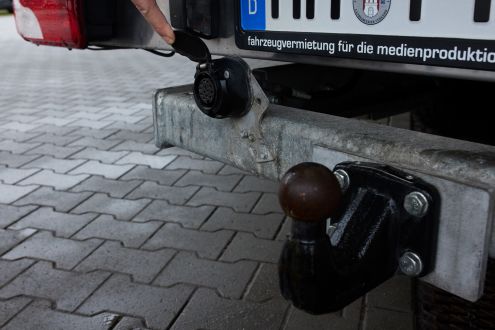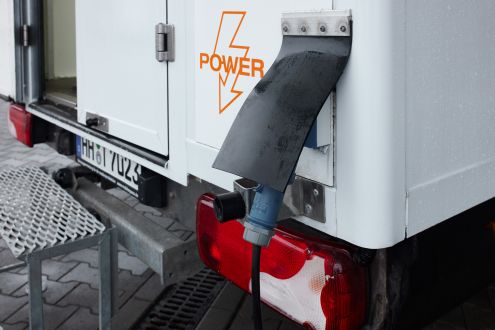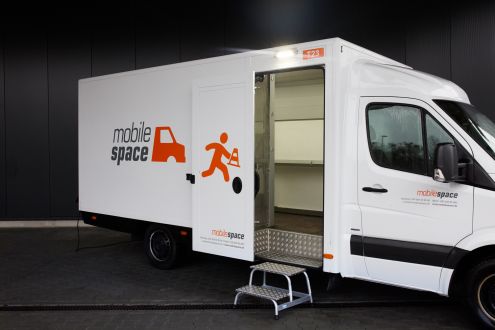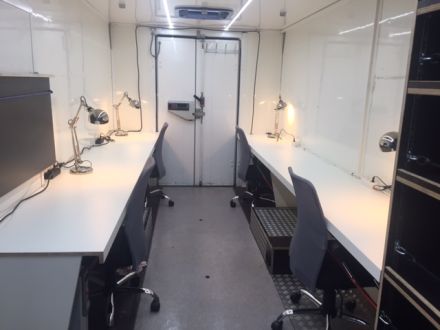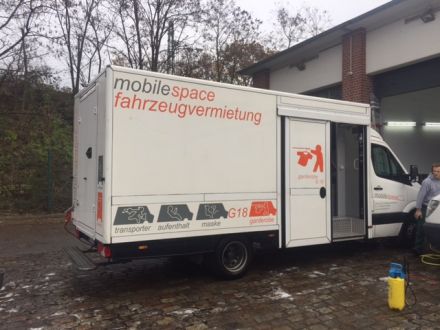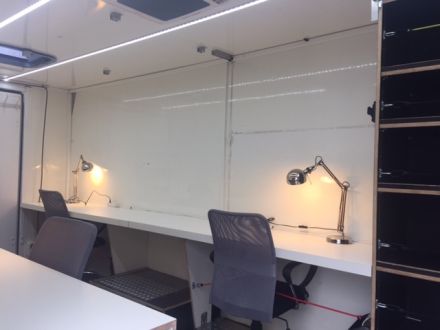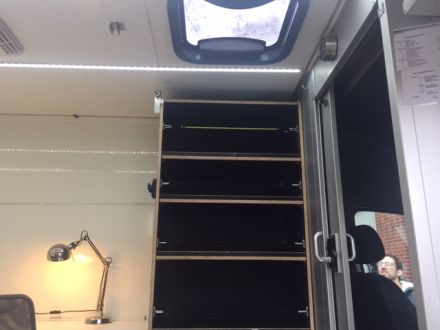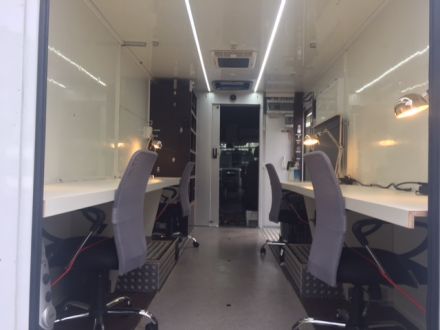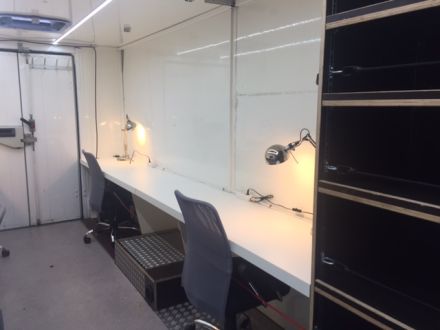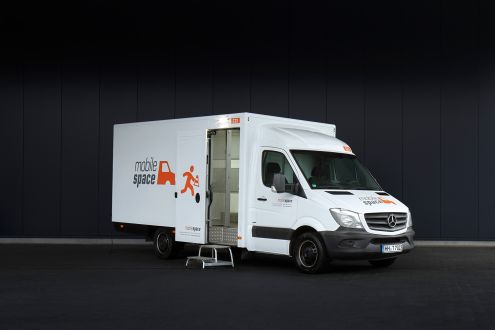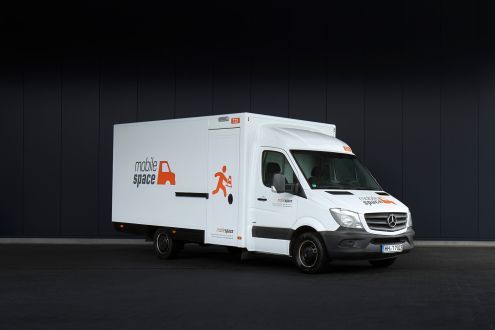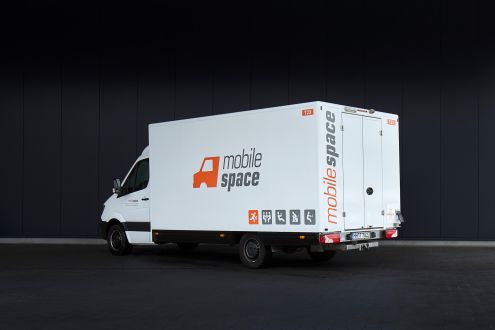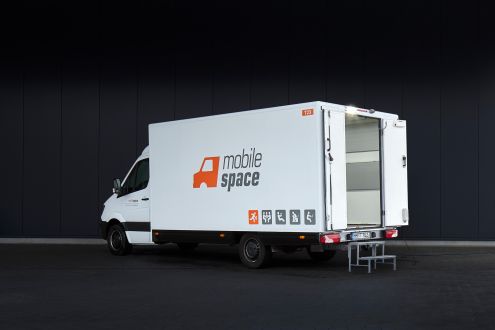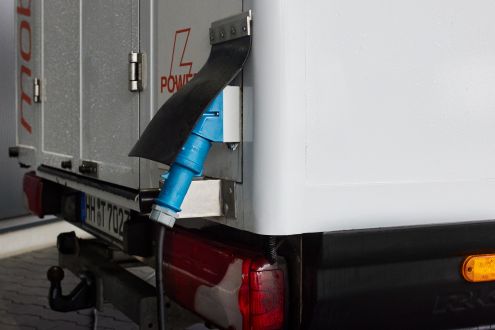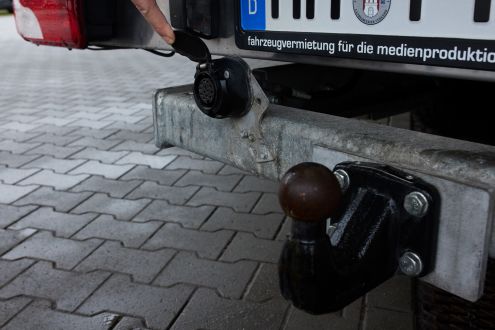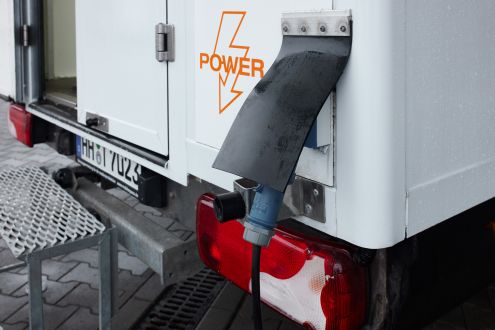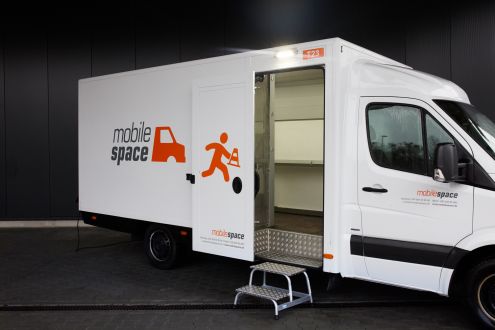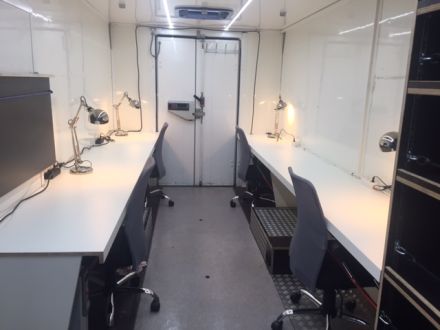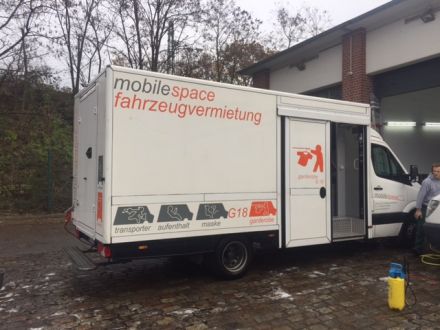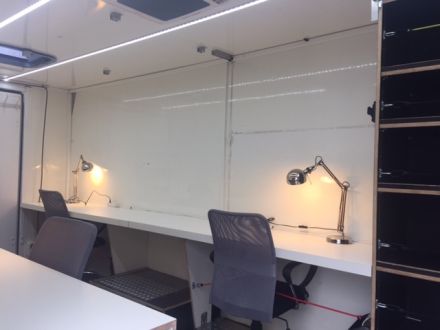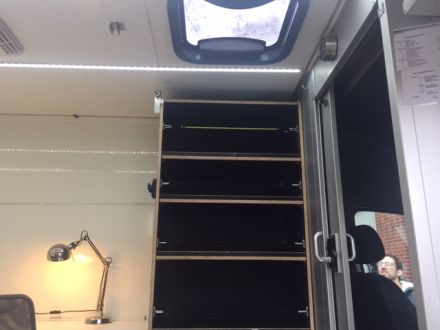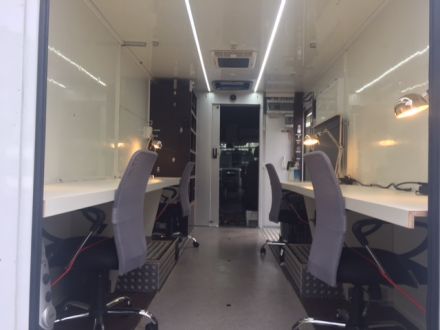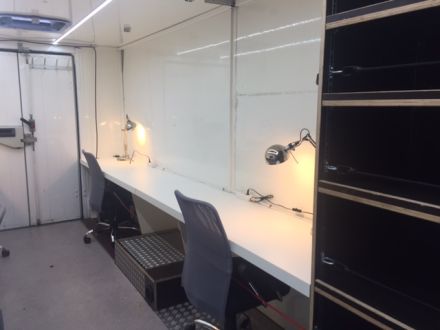 Vehicle group example images
Bü0 Production Office Van
The affordable standard on set - with four workstations
Info
Discussing shooting schedules, editing footage, holding meetings: Our mobilespace Production Office Van BÜ0 offers you four workstations to accommodate everything for which there is otherwise no room on the set.
The equipment is simple and essential. The workstations are mounted on both sides in the direction of travel, so that two people share one worktable each. There is also a door leading from the work area into the driver's cabin.
The only windows on this vehicle are in the roof. If you want to look out, you have to open one of the two doors.
If you want to have better facilities, the PLUS version could be a good choice for you.
Technical info
Mercedes Benz Sprinter Box Body
1x Drivers Seat, 1(+1) Passenger Seat
3,5t Drivers license B
1x Ignition keys, 3x door keys
Car Radio w/ USB, AUX, MP3 & CD
Rear View Camera
Sliding Door between Drivers cabin and Office
16A 220V Electricity Plug
electrical Heater (Oil)
Electricity use between 300W (light only) and 2500W (Heater, Sewing Machine)
Dimensions
(may vary slightly)
Length: 7,10m / Width: 2,10 m / Hight: 2,0 m
Cabin Dimensions
minimum: Length: 4,30 m/ Width: 1,80 / Hight: 1,60 m
Features
4-5 Work Stations incl. Office Chairs
2-3 plug-ins per work station
large closets for paper and equipment
full body mirror
12V emergency lights
2 roof windows
Rental info
Rental Info
Short Version
Please note our current terms & conditions - all prices net + 19% VAT!
All vehicles are self-insured. The deductible per damage is 1500,- €.
Minimizing the deductible to 400,- € is possible - please ask us for the applicable conditions
Delivery and Pick-Up during office hours: Monday to Friday; 9 A.M. - 6 P.M.
All services outside normal working hours: 35,- €/ per service.
All rental prices based on pick-up/ delivery in Hamburg or Berlin.
Other locations are priced extra.
Service Charge for not fully refuelled Mobiles is 25,- € plus gas.
Service Charge for forwarding Tickets is 15,- €/ Ticket
Free mileage per rental day: 150km (staggered).
Additional mileage: 0,22,-€/ km.
The reservation of vehicles is final, when we have received the signed offer.
The cancellation of the rental agreement may involve a cancellation fee according to our current terms & conditions.
Short-term rental (1-4 days) and new customers: pick-up against prepayment, cash or debit card.
Service Charge for Cleaning, instruction and usables is 100,- €
Service of our Technicians is 35,- €