Galerie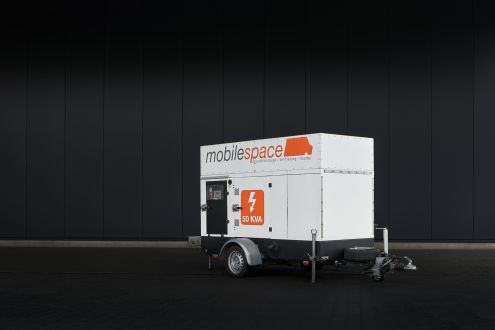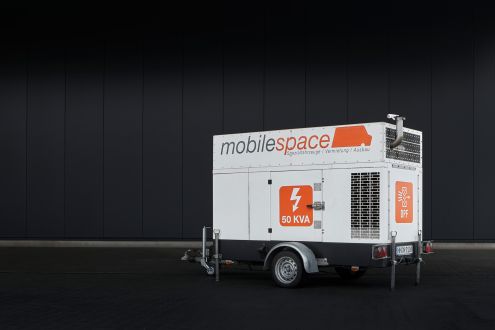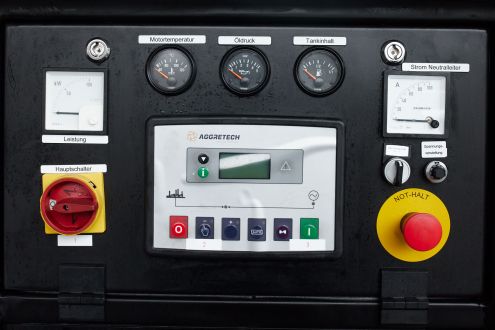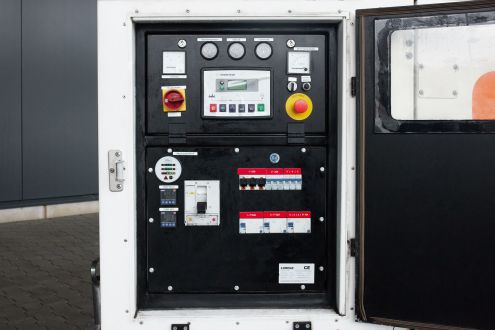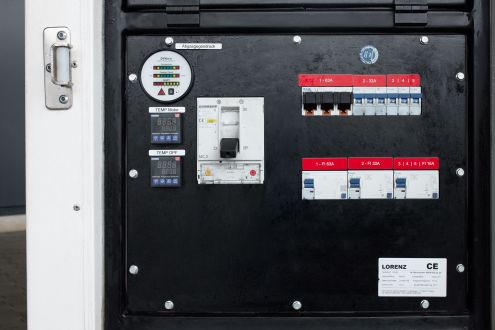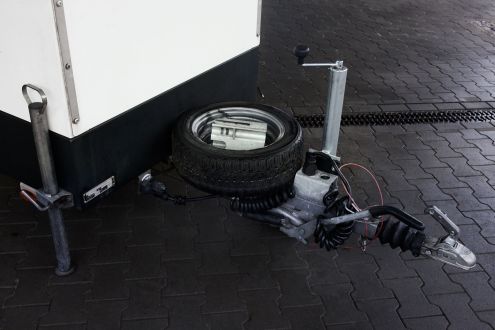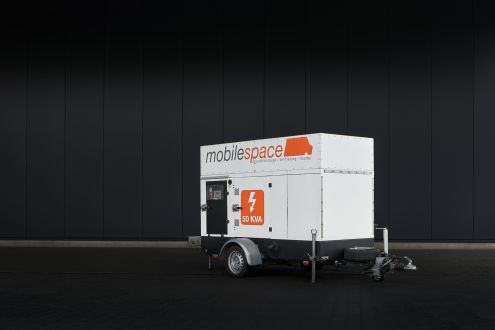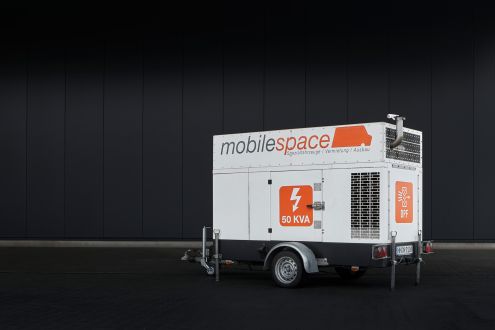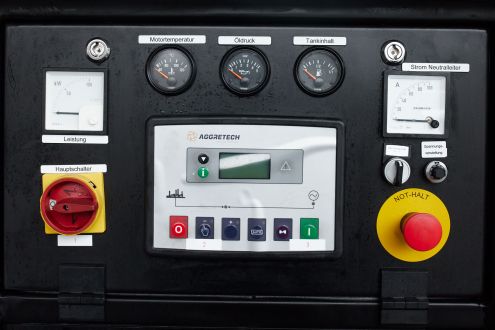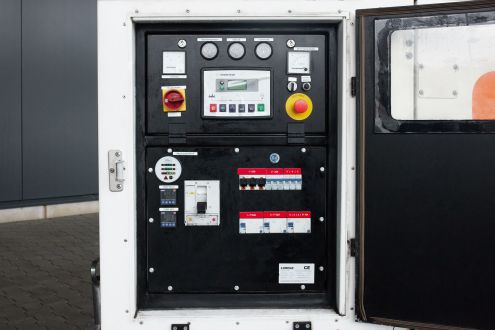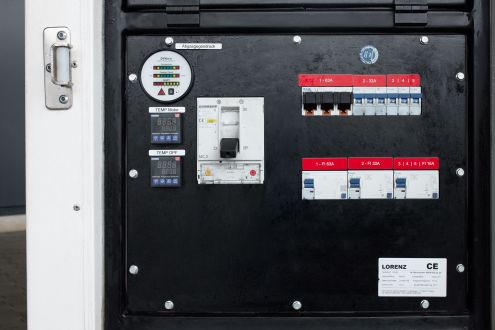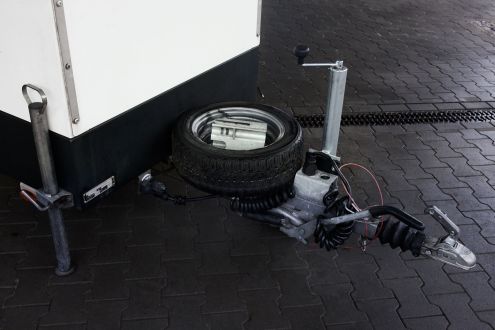 Vehicle group example images
N2 Generator trailer
50 kVA - with soot particle filter - plus sound insulation
Info
Our trailing generator N2 technically offers you almost the same as the N1 - i.e. a reliable and flexible power supply for small to medium productions. The difference to the N1 is mainly the additional noise protection, a little more power and the soot particle filter. So the N2 is ideal if your set needs to be particularly quiet and clean.
Weighing less than 2 tons, the N2 can be used as a trailer with a variety of towing vehicles. Often the generator is hitched to the back of one of our set vans. This provides a good alternative to the S1 or S2 generators, which are not always the ideal solution due to their low payload and their noise level. If space is limited on site, you can easily push this compact trailer into a small parking space by hand. There's enough room in the side storage compartments to stow fuel canisters, cables, and other equipment.
The special feature: In contrast to the N1, this trailer is equipped with a soot particle filter. This not only protects the environment, but also allows you to use the unit where authorities require a soot particle filter for outdoor film shootings.
You think the trailer is great, but you don't have a driver with an appropriate driving license (BE) on your team? A European category BE driver's license can be obtained within three days and costs only a few hundred euros. Alternatively, our team of qualified drivers will be happy to help.
Technical info
Technische Daten Nachläufer Typ N2
var. Dauerleistung (PRP): 50 kVA / 38 kW
Überlast: 10% für eine Stunde innerhalb 12 Betriebsstunden
Spannung: 400/ 231 V, 50 Hz
Drehzahl: 1.500 U/min
Anschlüsse:
Analoge Anzeige für Tankfüllstand / Öldruck und Motortemperatur
Schalldruckpegel ca. 50 dB(A) in 10 m Entfernung, gemessen als Mittelwert
einer Vollfeldmessung im Freifeld.
Trailer
ALCO 1800 kg, incl. Auflaufbremse, Kugelkopf, Stützrad
Rental info
Mietinformation- Kurzübersicht
Bitte beachten Sie auch unsere akuellen AGB - alle Preise netto zzgl. 19 % MwSt !
alle Fahrzeuge sind eigenversichert. Die Selbstbeteiligung pro Schaden beträgt 1500,- €
eine Reduzierung der Selbstbeteiligung bis 400,- € ist möglich. Preise auf Anfrage
pro Fahrzeug wird eine Servicepauschale von 100,- € für Reinigung, Einweisung und Verbrauchsstoffe berechnet
Anlieferungen und Abholungen sind während der Geschäftszeiten Mo. bis Fr. von 8:00 bis 19:00 Uhr möglich
für alle Serviceleistungen außerhalb der Geschäftszeiten werden pro Einsatz 69,- € zusätzlich berechnet
alle Mietpreise gelten ab Standort Hamburg oder Berlin. Zustellung und Abholung werden gesondert berechnet
bei verspäteter Rückgabe von Mietzubehör wird dieses unverzüglich in voller Höhe berechnet
für die Rückgabe von nicht voll getankten Mobilen berechnen wir 25,- € zuzüglich Kraftstoffkosten
für die Weiterleitung von Strafzetteln berechnen wir 15,- € / Strafzettel
für unsere Servicetechniker berechnen wir 35,- € / Std.
pro Miettag sind 150 Km frei, jeder weitere Km wird mit 0,22 € /Km berechnet
eine Reservierung von Fahrzeugen kann erst erfolgen, wenn uns das schriftlich bestätigte Angebot vorliegt
bei Rücktritt von einem abgeschlossenen Mietvertrag können Stornokosten entstehen. Kosten siehe AGB
für Kurzanmietungen (1-4 Tage) und Neukunden gilt: Bezahlung per Vorkasse, bar oder EC Karte bei Abholung