Galerie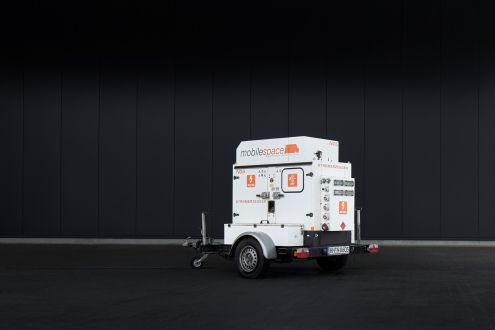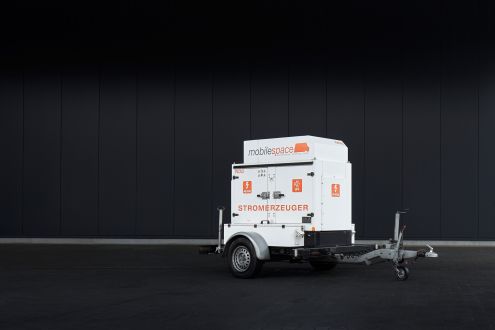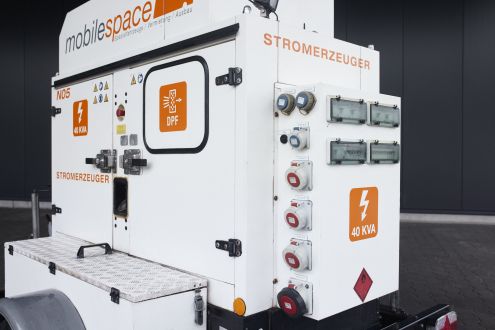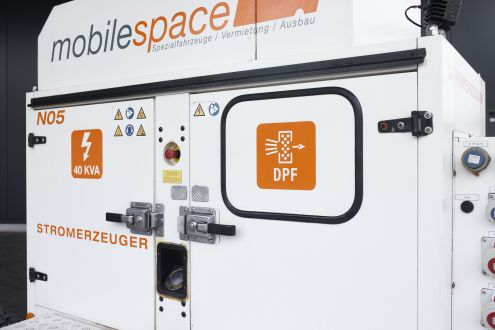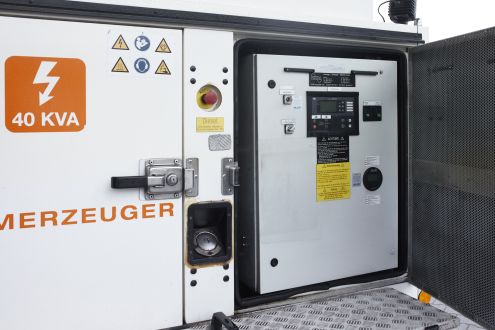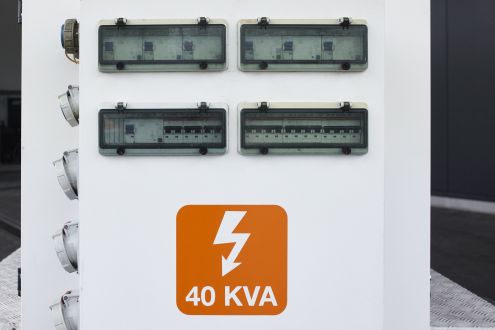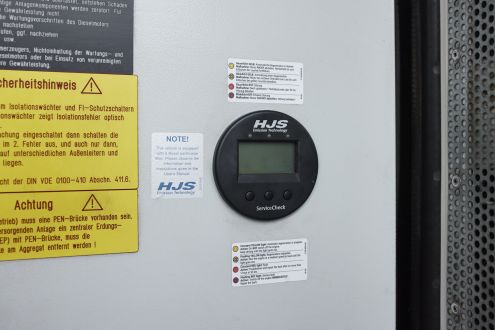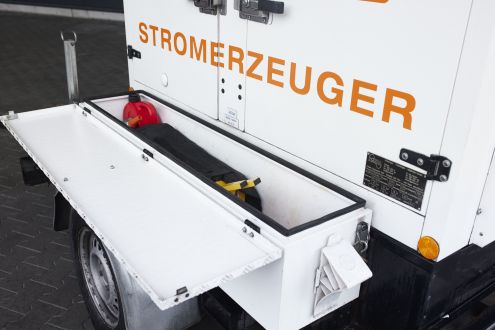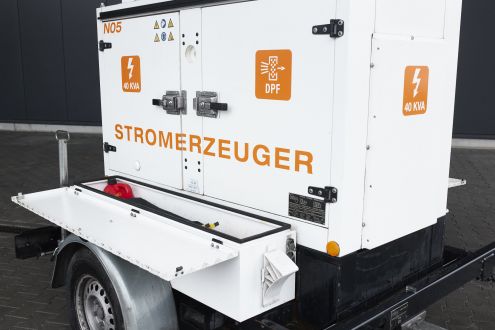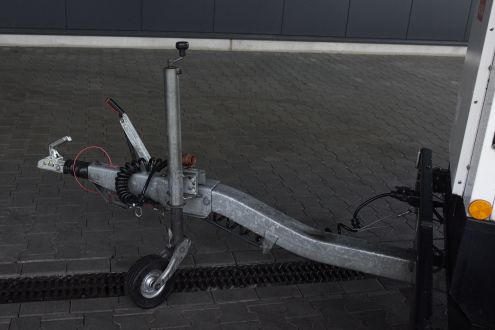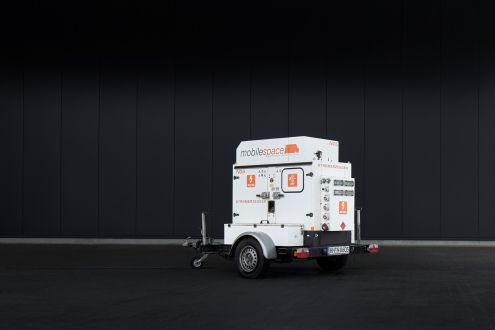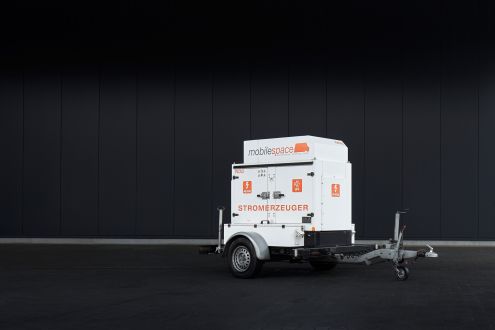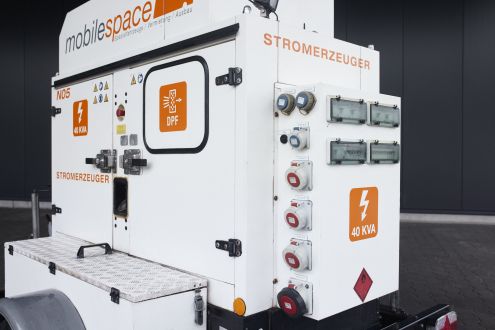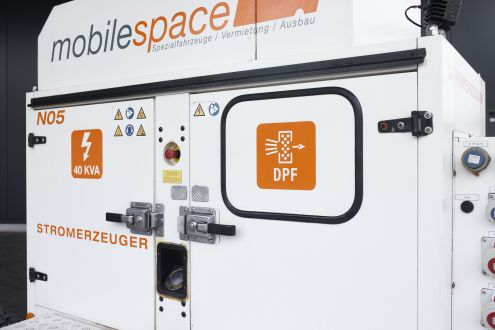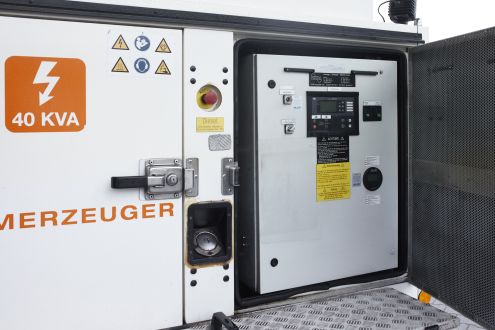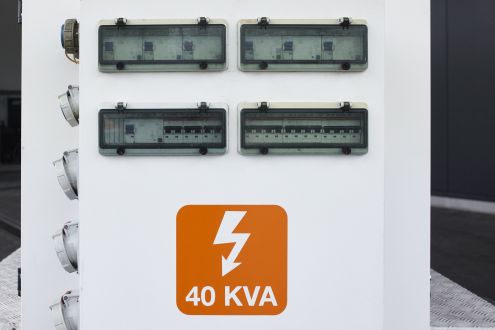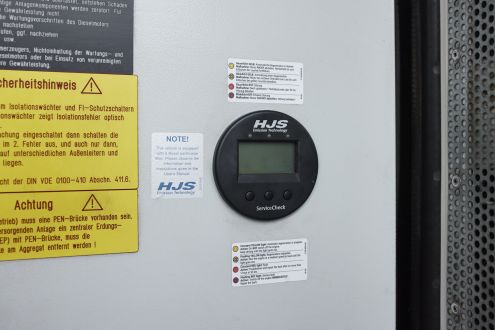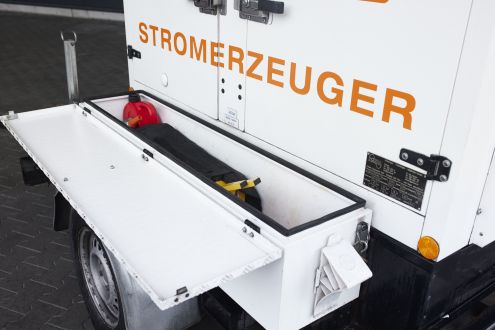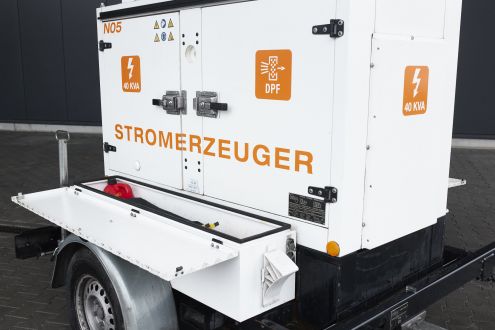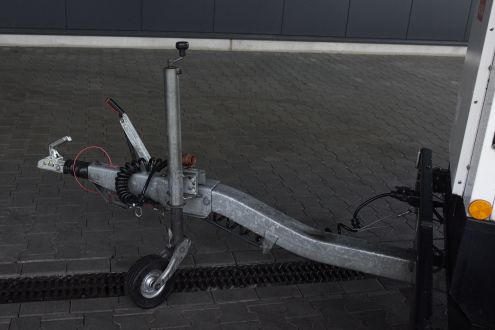 Vehicle group example images
N1 plus DPF Generator trailer
40 kVA - with soot particle filter
Info
Our trailing generator N1 Plus offers quite flexible usage for your small to medium production.
Weighing less than 2 tons, it can be used as a trailer with a variety of towing vehicles. Often the generator is hitched to the back of one of our set vans. This provides a good alternative to the S1 or S2 generators, which are not always the ideal solution due to their low payload and their noise level. If space is limited on site, you can easily push this compact trailer into a small parking space by hand. There's enough room in the side storage compartments to stow fuel canisters, cables, and other equipment.
The special feature: In contrast to the N1, this trailer is equipped with a soot particle filter. This not only protects the environment, but also allows you to use the unit where authorities require a soot particle filter for outdoor film shootings.
You think the trailer is great, but you don't have a driver with an appropriate driving license (BE) on your team? A European category BE driver's license can be obtained within three days and costs only a few hundred euros. Alternatively, our team of qualified drivers will be happy to help.
Technical info
Technik Stromerzeuger Typ N1+
    Generatoranhänger / Nachläufer mit 40 KVA Leistung
    Schalldämmhaube 53 db(A) in 7 m Entfernung
    120 L Tank (Diesel), ausreichend für 12 Std. Betrieb bei 75% Last
    zulässiges Gesamtgewicht 2000 Kg
    auf Wunsch mit Isolationswächter.
    Spannung 400 V/230 V
Nachgerüstet mit einem Rußpartikelfilter (DPF) zertifiziert nach Vert - Nachweis können wir auf Anfrage zusenden
Das System funktioniert vollautomatisch, ohne das ein Eingreifen des Nutzers gefordert ist.