Galerie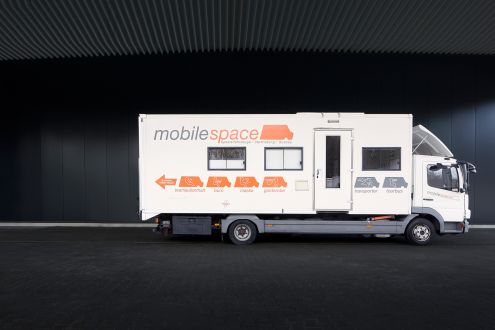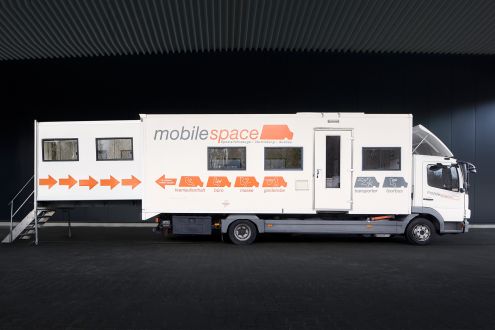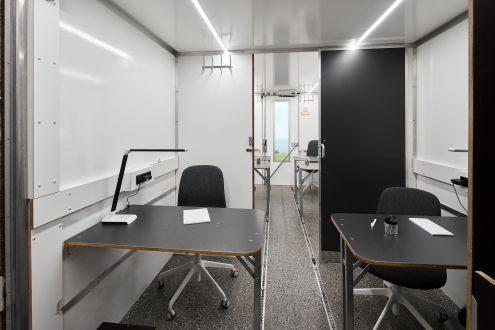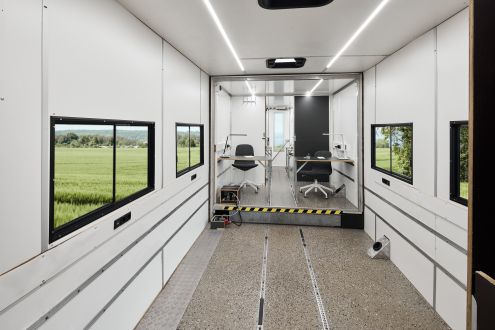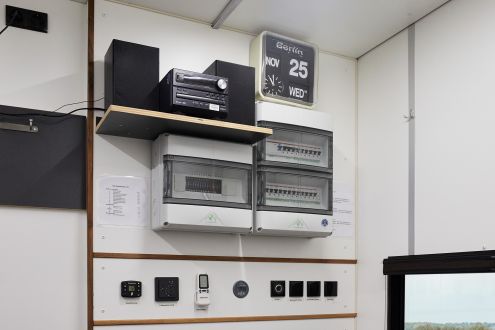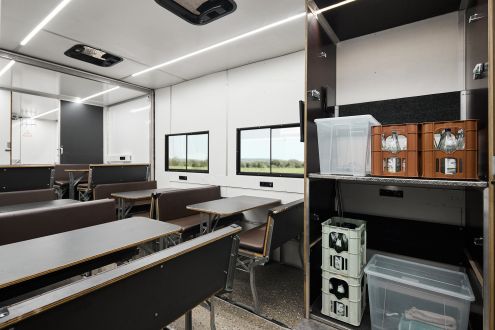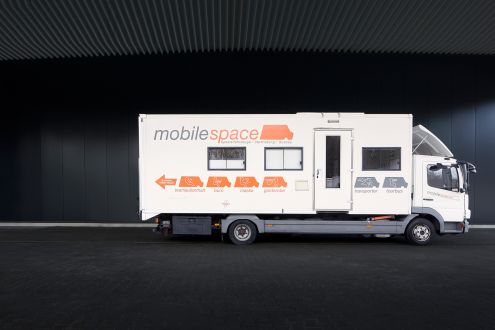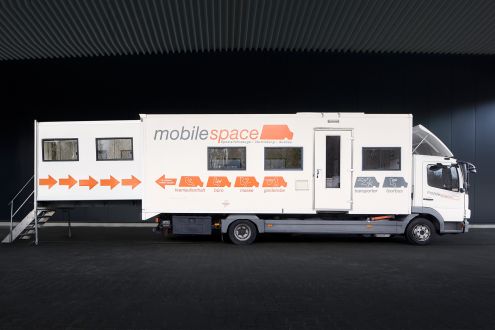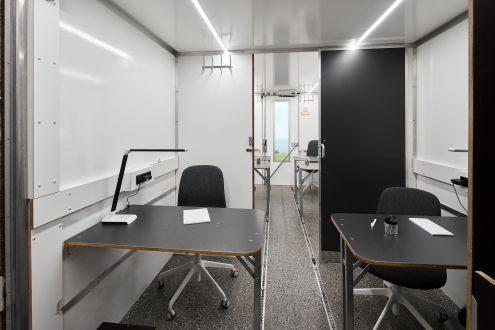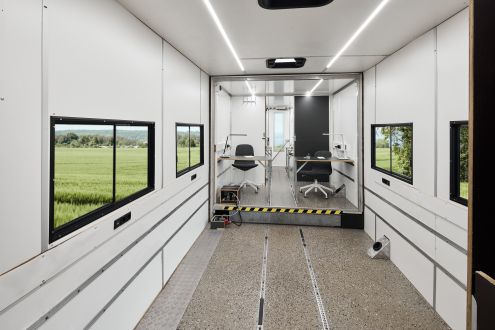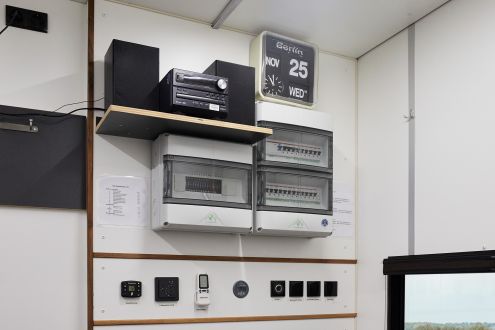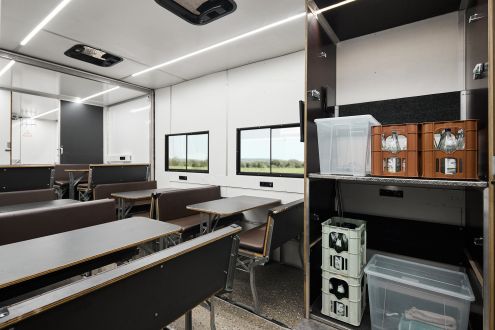 Vehicle group example images
X3 Special Truck
Promotion or presentation truck or mobile sales stand
Info
Close to the customer, directly on site and definitely big enough.
Our fleet of vehicles, which is primarily designed for use on film sets, can also be converted for many other purposes. The vehicles of rental group X2 have an insulated box body with one or two entrance doors.
The vehicles of rental group X2 can only be driven with a truck driver's license. If you don't have someone to do this for you, we will be glad to assist you with our drivers.
With a weight of 7.5 to 12 tons and slightly larger vehicle dimensions, the X2 requires a little more space - for example, in a parking lot. A big advantage compared to containes: Generally, you won't need special permit for a truck; you can use the vehicle anywhere in the public parking area.
Thanks to the flexible interior design, you can use the X2 as you need it: for example, as a mobile consulting room, treatment room, mobile laboratory or as a mobile sales exhibition. Depending on your requirements, budget, and rental period, we will select exactly the right vehicle for you and redesign the interior to suit your needs.
Many of our vehicles are equipped with a hydro system, hot water boiler and toilet. A large on-board battery runs the lights and the auxiliary heating, so you can get by for a few hours without an external connection. If needed, we can also install a photovoltaic system or a small generator to make you completely independent from the grid.
You need an individual branding? In our workshop we can brand the X2 according to your wishes.