Galerie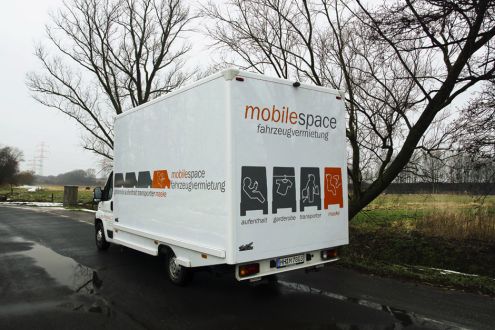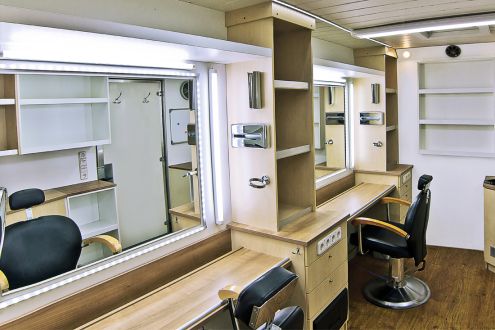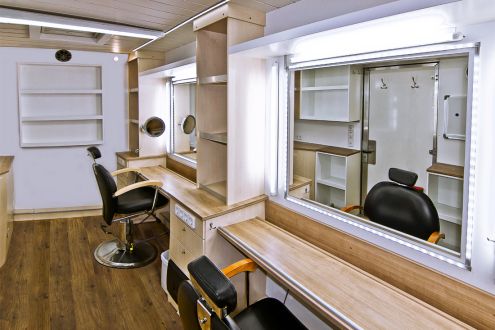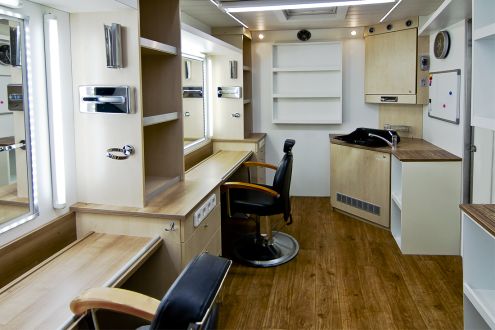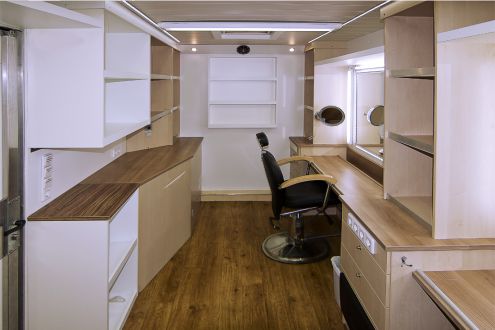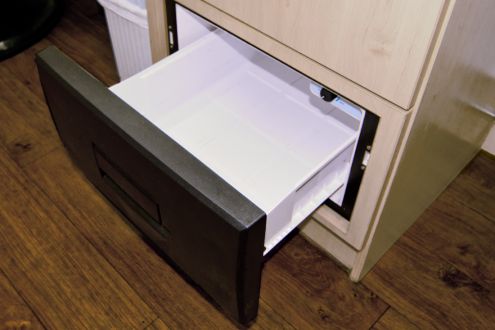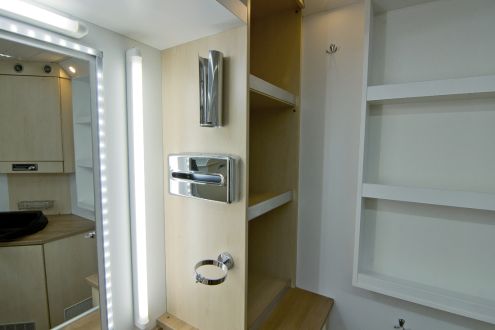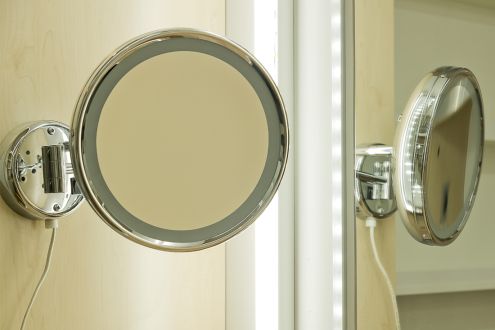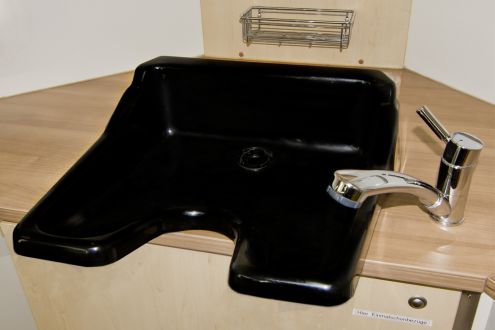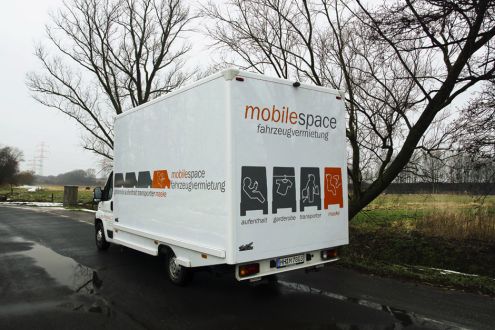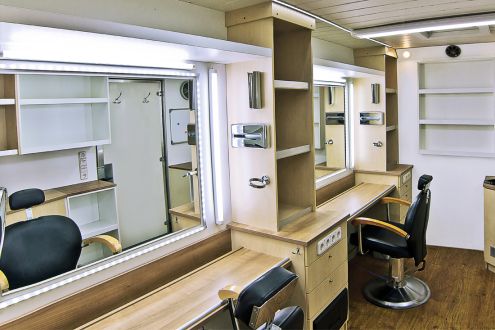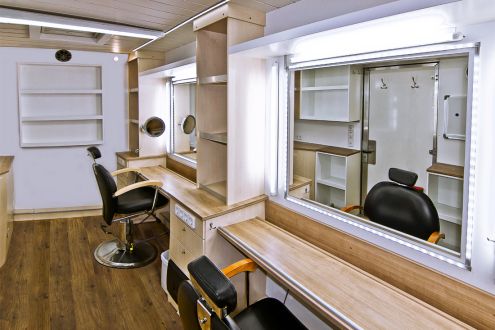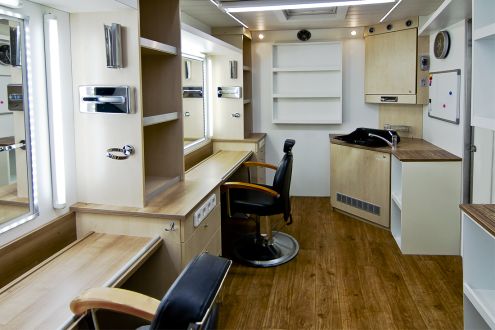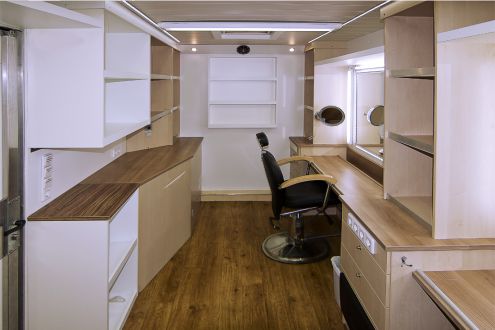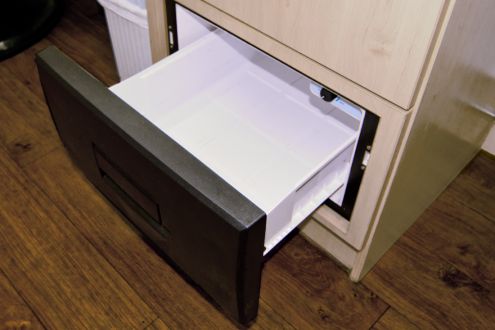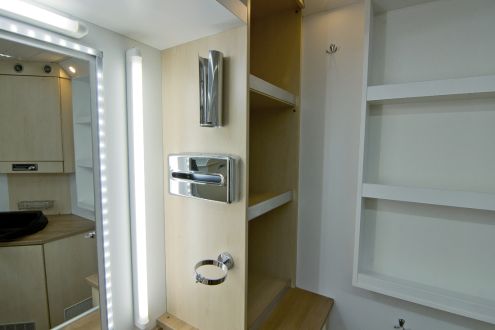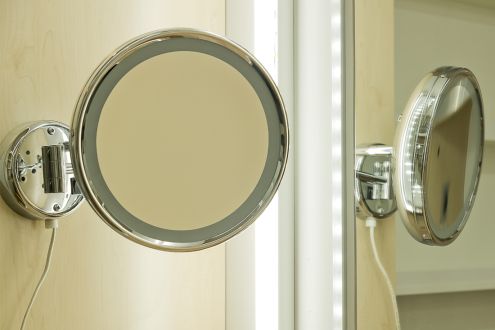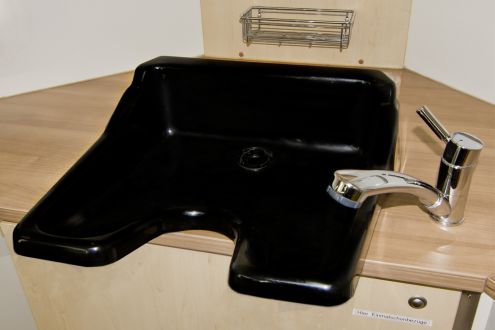 Vehicle group example images
M2 Make-up van
When you have big plans but little space
Info
Our make-up van M2 is similarly equipped to the M1. It also has two make-up workstations, but with a length of only four metres, it is significantly shorter. This means that there are fewer storage compartments and drawers in the M2. Compared to most other make-up vans, this vehicle has only one entrance door in the middle.
Technical info
Iveco or Fiat with Box Body/ Entrance at the Side
Ignition Keys/ 3x Lounge Keys
1x Driver Seat, 1x Front Seat
Car Radio w/ USB, AUX, MP3 & CD
Rear View Camera
16 A 360V Electricity supply (red)
Power Consumption between 300W (12V use) and 6000W (A/C, TV, Heating)
Independent Power for Light and Heating up to 24 hours
outside lighting
electrical ceiling heater
50l fresh-/ wastewater tank
Draining of tanks easy via vehicle floor faucet
total weight allowed 3,5t - Drivers License B
Dimensions
Length: 6,80 m / Width: 2,40 m/ Hight: 3,40 m
Cabin Dimensions
Length: 4,0 m / Width: 2,30 m/ Hight: 2,2 m
Features
2 Make Up Workstations 
mirror lights - colour and intensity can be changed to perfectly suit your needs
mask chairs with adjustable back rest
sink with expandable shower head and optional hair washing support
warmwater boiler
50l freshwater tank
gas-heater
winter-use possible
HiFi incl. AUX, USB
Hair Dryer Holder and Hooks
220 V Electricity
Rental info
Rental Info - Short Version
Please note our current terms & conditions - all prices net + 19% VAT!
All vehicles are self-insured. The deductible per damage is 1500,- €.

Minimizing the deductible to 400,- € is possible - please ask us for the applicable conditions

Delivery and Pick-Up during office hours: Monday to Friday; 9 A.M. - 6 P.M.

All services outside normal working hours: 69,- €/ per service.

All rental prices based on pick-up/ delivery in Hamburg or Berlin.
Other locations are priced extra.

Service Charge for not fully refuelled Mobiles is 25,- € plus gas.

Service Charge for forwarding Tickets is 15,- €/ Ticket

Service Charge for Cleaning, instruction and usables is 100,- €

Service of our Technicians is 35,- €

Free mileage per rental day: 500km (staggered).
Additional mileage: 0,22,-€/ km.

The reservation of vehicles is final, when we have received the signed offer.

The cancellation of the rental agreement may involve a cancellation fee according to our current terms & conditions.
Short-term rental (1-4 days) and new customers: pick-up against prepayment, cash or debit card