Galerie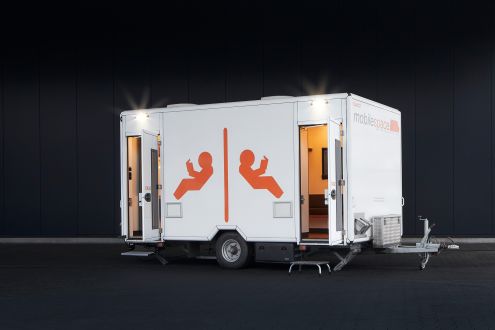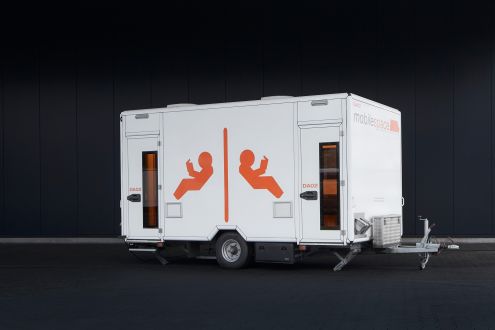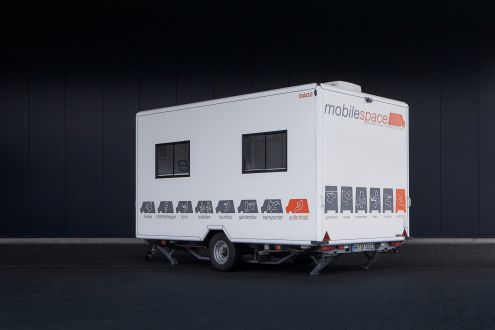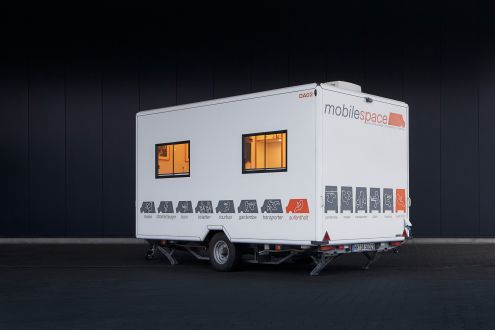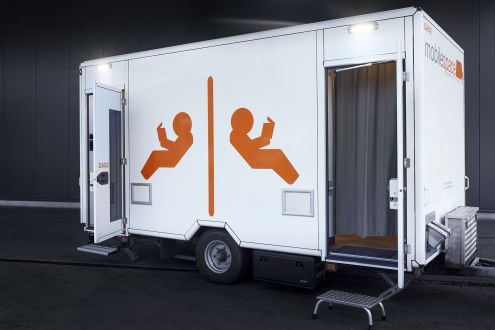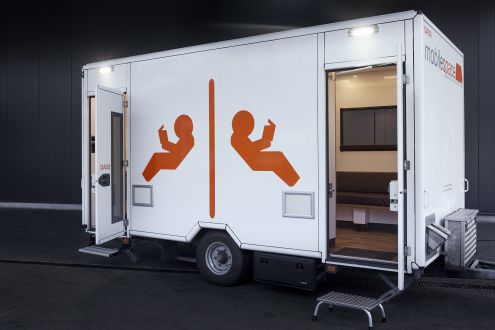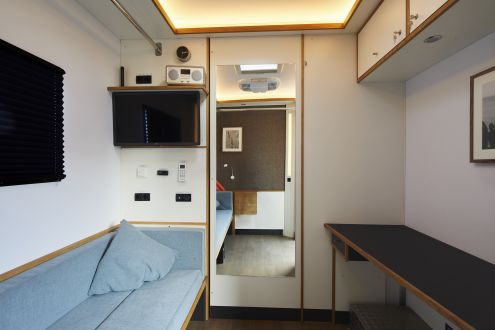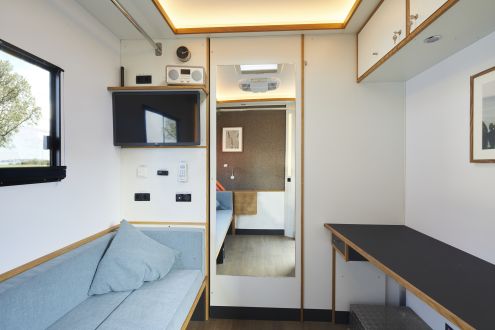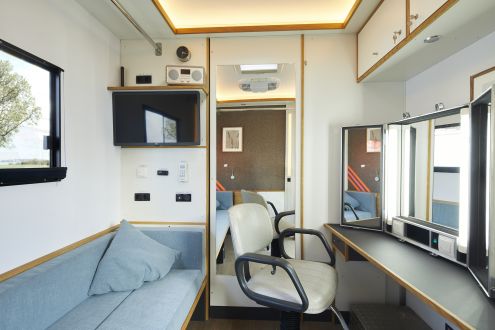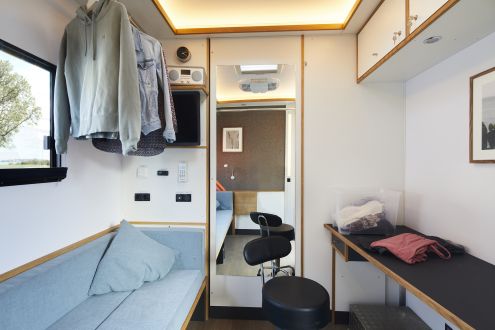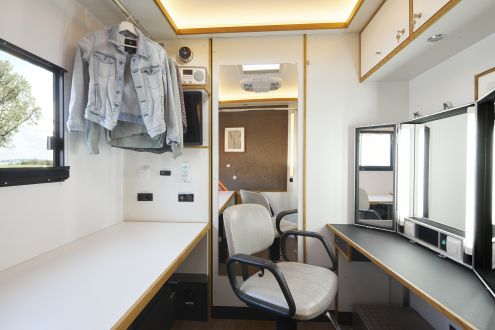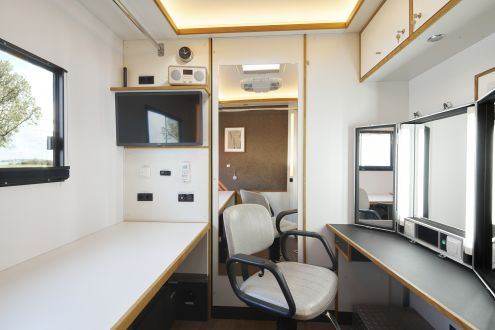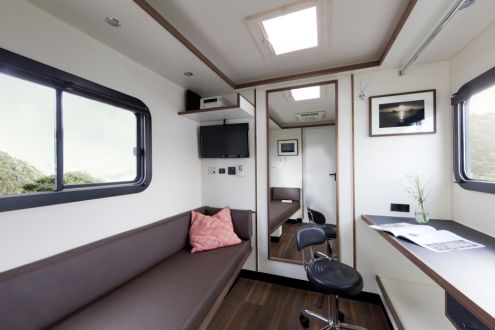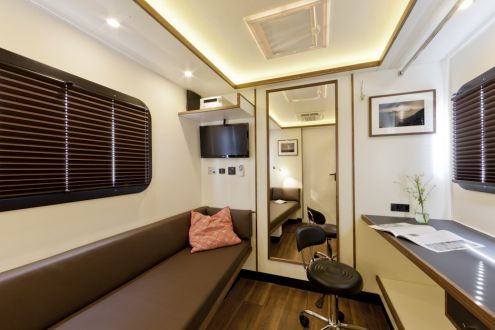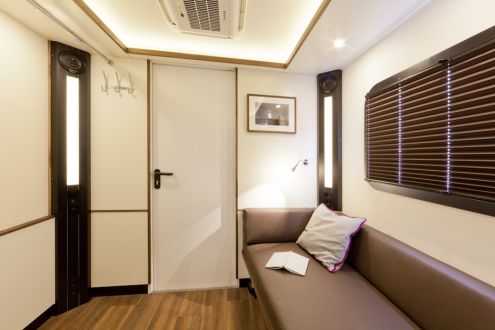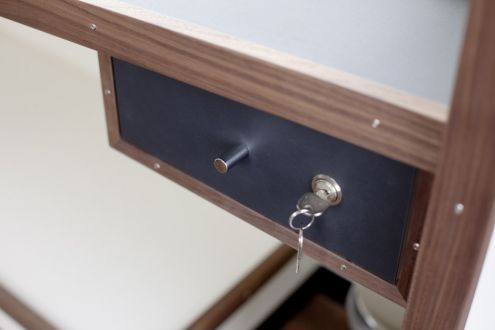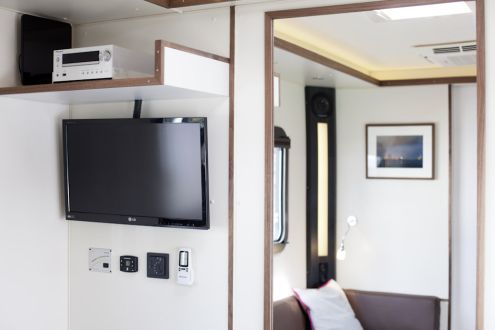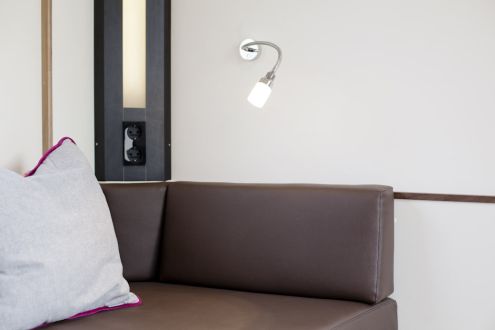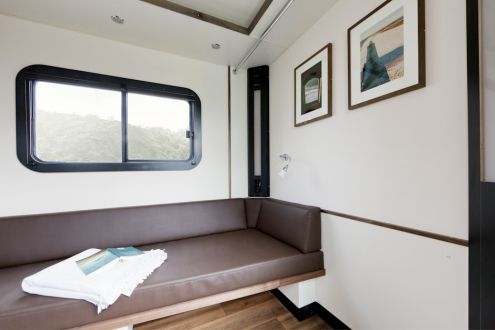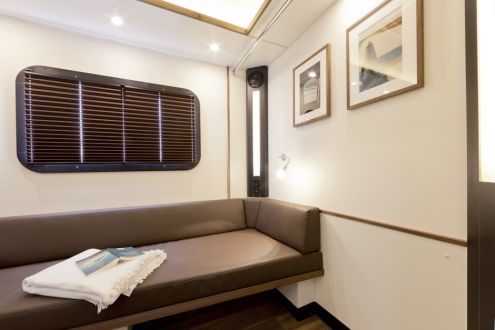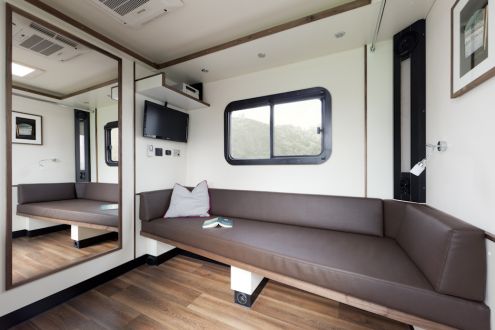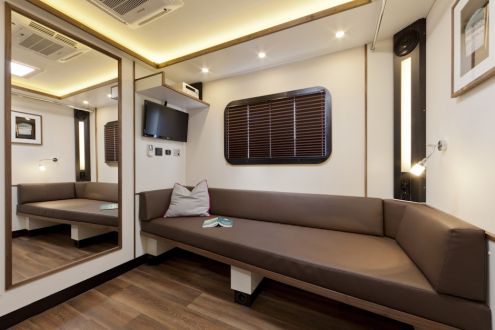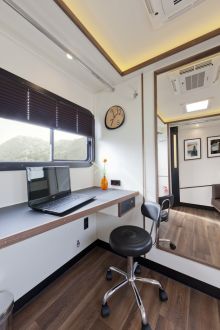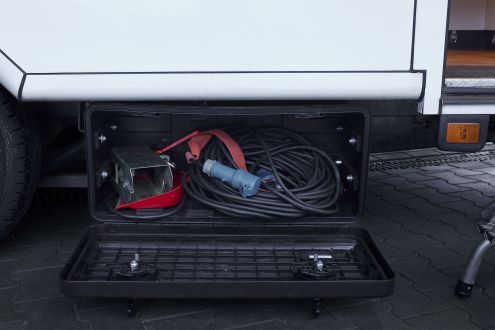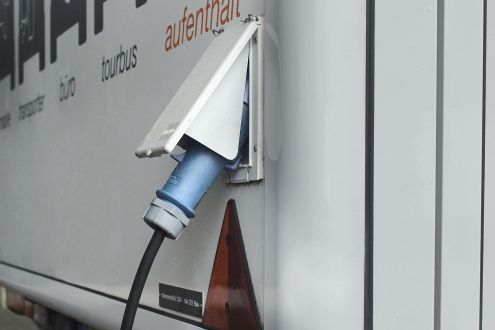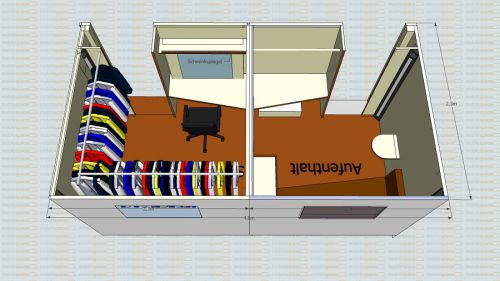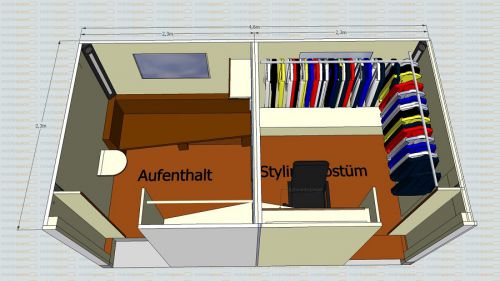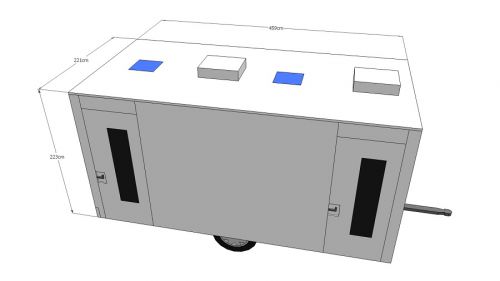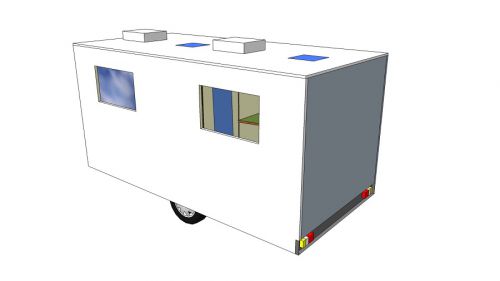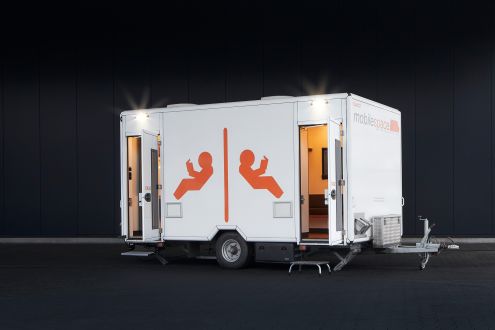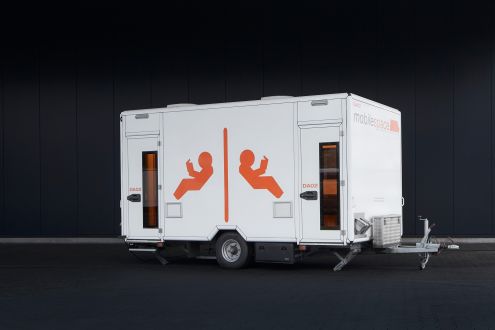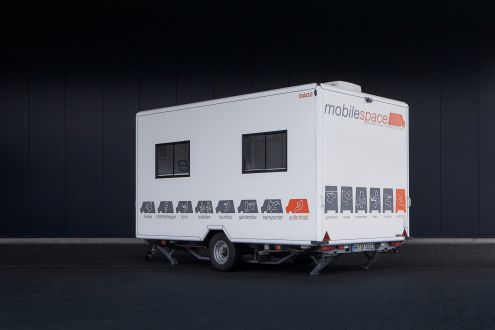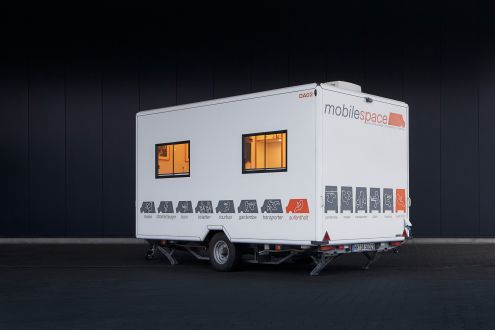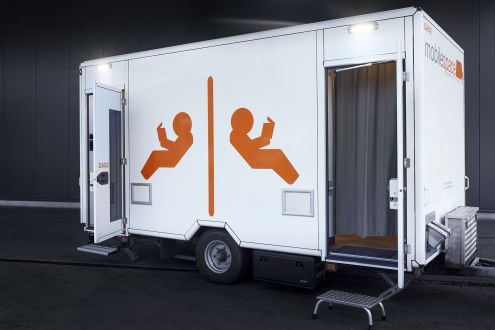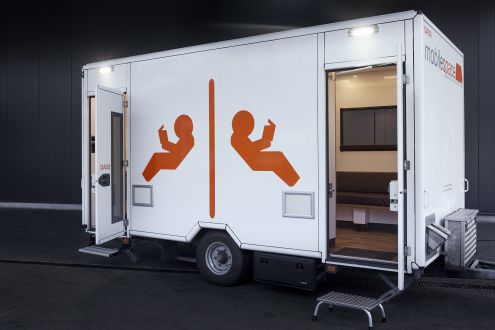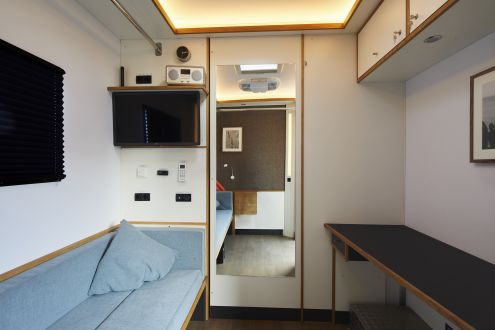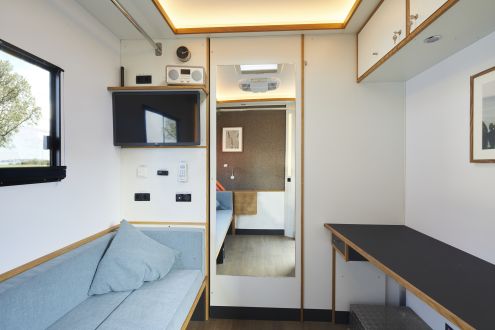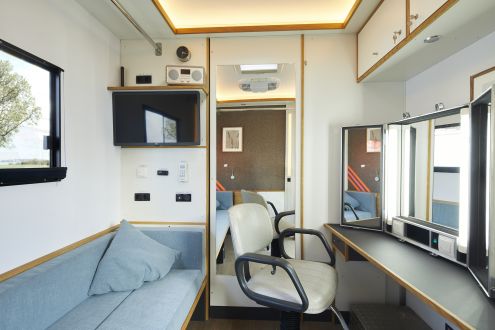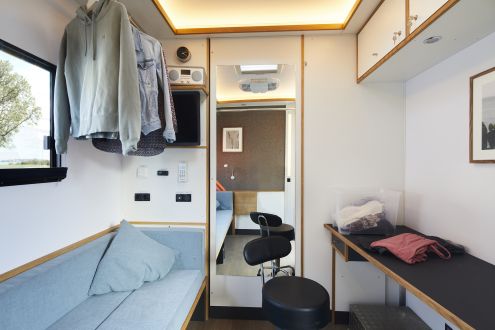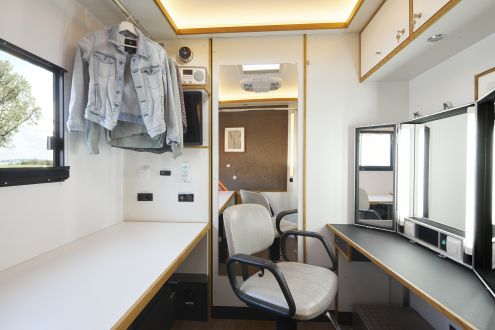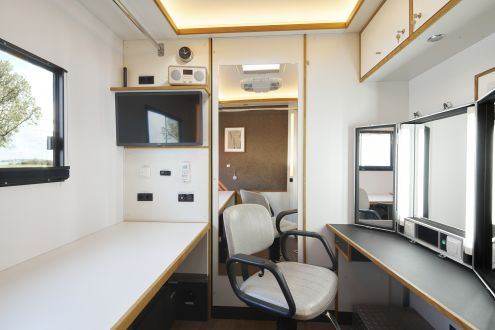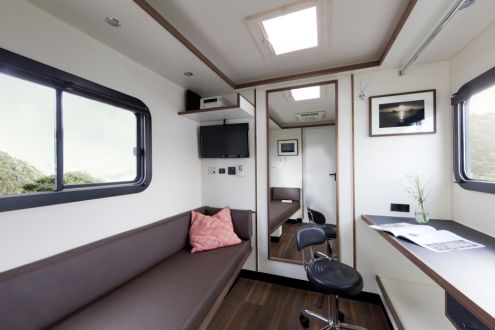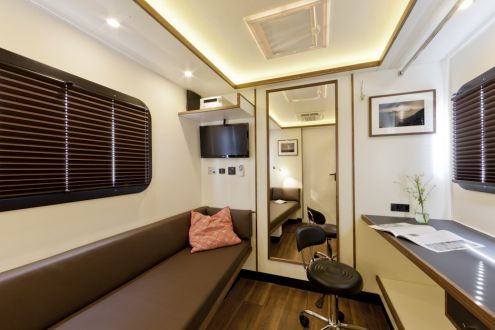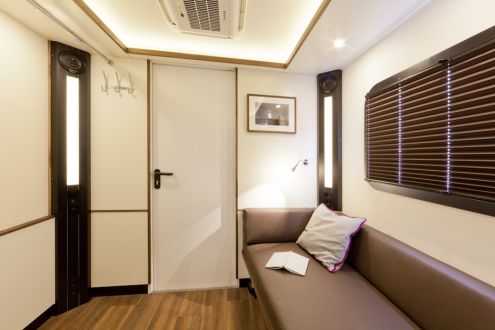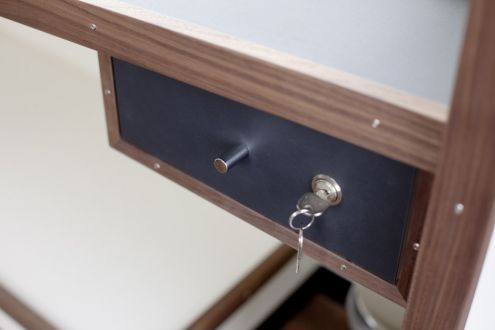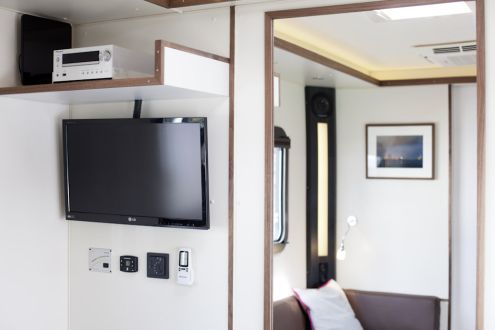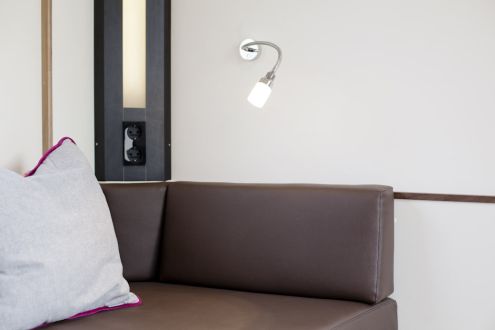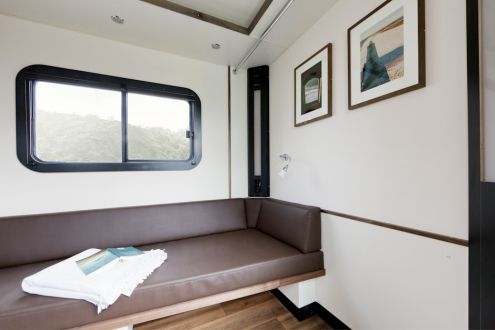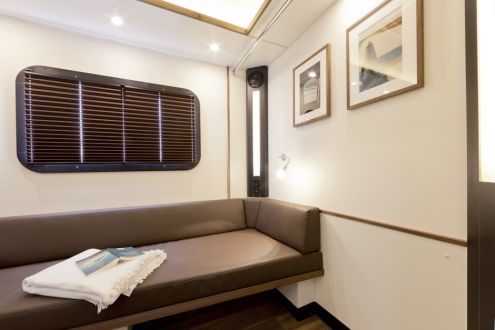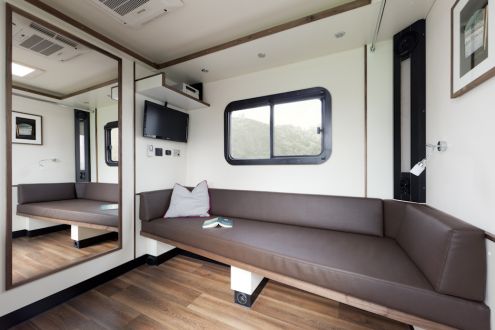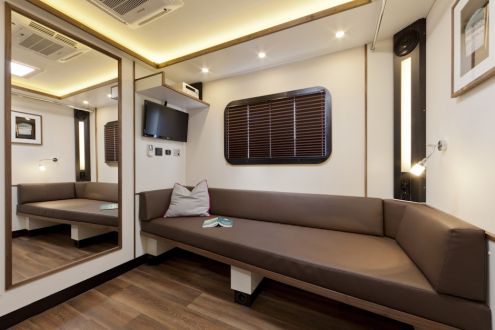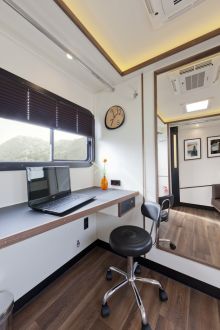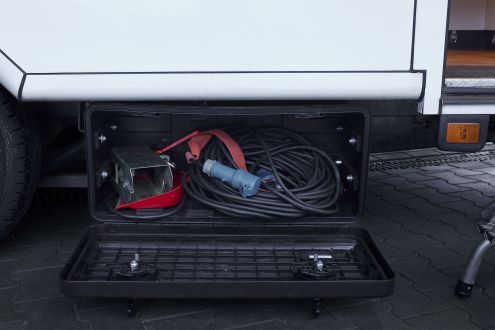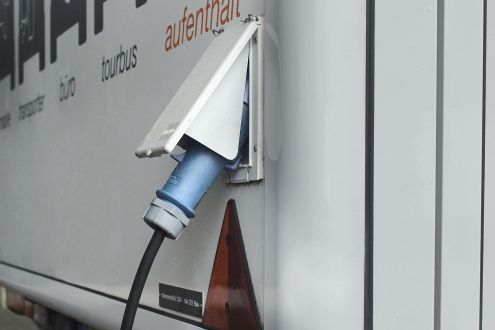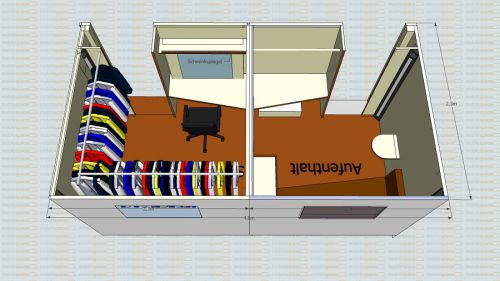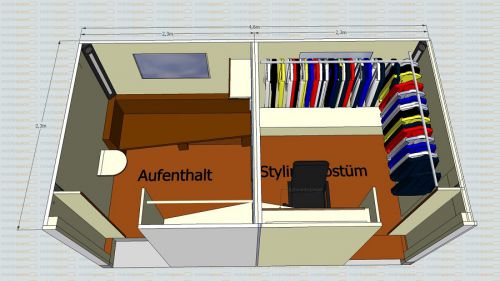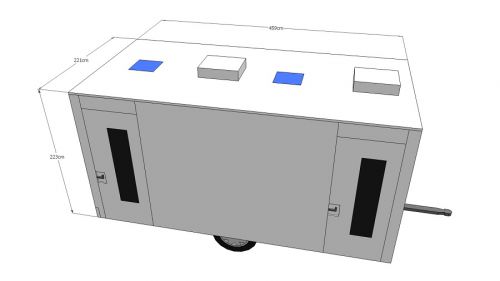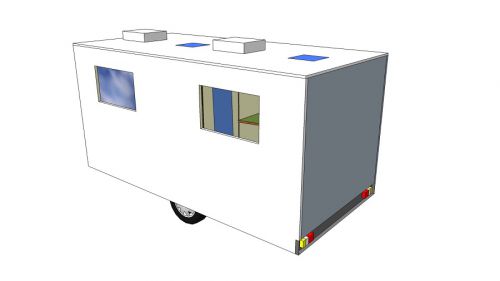 Vehicle group example images
Mix6 Doka trailer
A lot in two: Make-up and wardrobe separated from the lounge space
Info
You can simply attach this 2. 5-ton trailer to the back of your bus or van and save costs for the use of additional drivers. The Mix 6 is particularly compact and takes up very little space. If it does get in the way, two people are enough to maneuver it into a suitable parking space by hand. In both rooms, there is a sofa for up to two people and sufficient wardrobe rods. In addition, a small office workstation is available in each cabin.
No matter how you want to use the Mix6, thanks to the soundproof partition between the rooms, you don't have to worry about any noise from people working or talking on one side or the other.
The compact dimensions of the vehicle are perfect for flexible use in an urban environment. With a little luck, you can usually find a parking space in the street, even without having to apply for a temporary no-parking zone.
In this vehicle you are protected whatever the weather: In winter, the underfloor heating dries the damp floor and the auxiliary heating with fan ensures warm temperatures. When it's really hot in summer, you'll always keep cool with the air conditioning.
And if there is no electricity or generator nearby, that's no problem. The auxiliary heater, lights and the USB charging sockets will work for several hours even without an external power supply.
If you don't have the time, the necessary resources, or simply don't want to drive the vehicle yourself, we will deliver it and pick it up again at the end of the shooting. If you have different locations, we are happy to provide you with our experienced drivers for the entire shooting period.
Technical info
4x Lounge Keys
2,5t total weight
Trailer beam with support and trailer ball hitch
wheel clamp & coupling lock
isolated trailer with two entrances
Drivers License BE, C, CE, C1 etc.
16 A 220V Electricity supply (blue), Caravan Plug for 220V Schuko incl.
Power Consumption between 300W (12V use) and 3000W (A/C, TV, Heating)
Independent Power for Light, WC, Heating up to 24hours
high-performance A/C and Heater
independet Gas- or Diesel Heating

Features
Extension Cord 220V, 25m
vehicle support
Fan Heater
small stool
extra step
...

Physical Dimensions
(may vary slightly)
Length: 7,3 m / Width: 2,2 m / Hight: 2,8 m
Cabin Dimensions
(may vary slightly)
Length: 4,5m / Width: 2,1 / Hight: 2,0m
Features
small quality sink
many hooks and coatracks
big sofa bed for up to 3 persons
small drawer incl. lock
workstation incl. chair
full-body mirror
external heating
independent heater
underfloor heating (not all types)
HiFi incl DVD, AUX, USB
Flatscreen TV
cozy light system (LED)
many windows
and more
Rental info
Please note our current terms & conditions - all prices net + 19% VAT!
All vehicles are self-insured. The deductible per damage is 1500,- €.
Minimizing the deductible to 400,- € is possible - please ask us for the applicable conditions
Delivery and Pick-Up during office hours: Monday to Friday; 9 A.M. - 6 P.M.
All services outside normal working hours: 69,- €/ per service.
All rental prices based on pick-up/ delivery in Hamburg or Berlin.
Other locations are priced extra.
Service Charge for not fully refuelled Mobiles is 25,- € plus gas.
Service Charge for forwarding Tickets is 15,- €/ Ticket
Service Charge for Cleaning, instruction and usables is 100,- €
Service of our Technicians is 35,- €
Free mileage per rental day: 500km (staggered).
Additional mileage: 0,22,-€/ km.
The reservation of vehicles is final, when we have received the signed offer.
The cancellation of the rental agreement may involve a cancellation fee according to our current terms & conditions.
Short-term rental (1-4 days) and new customers: pick-up against prepayment, cash or debit card.