Galerie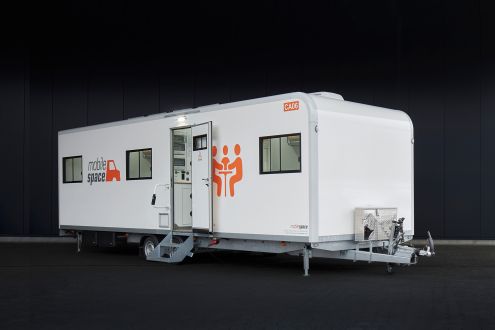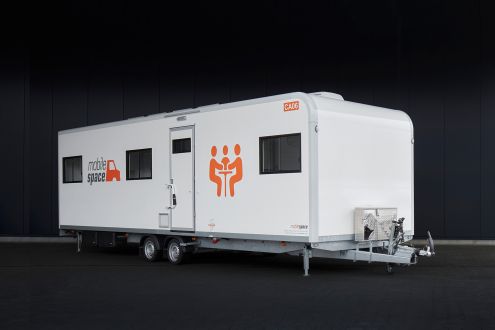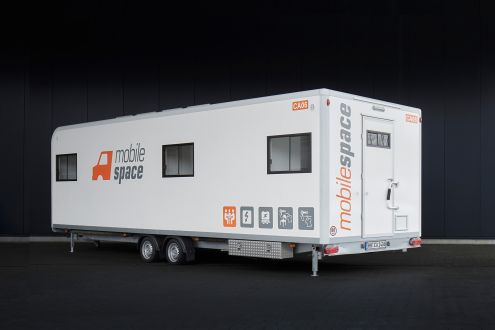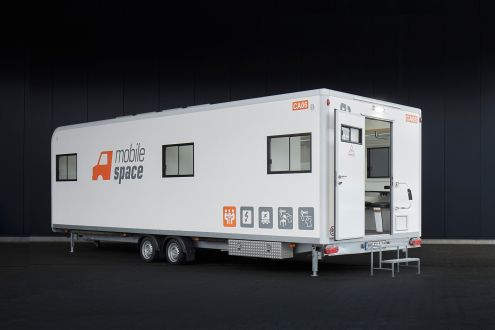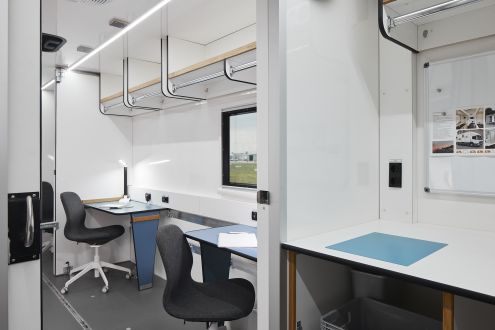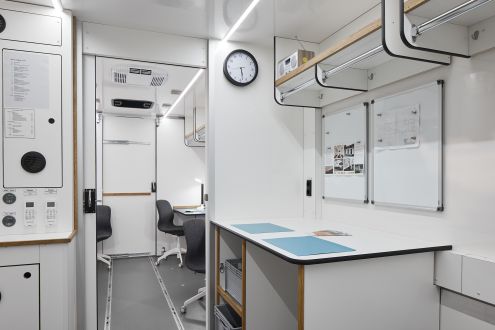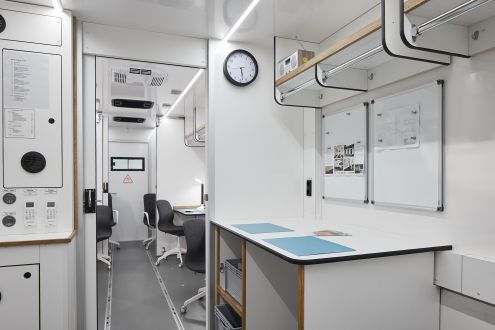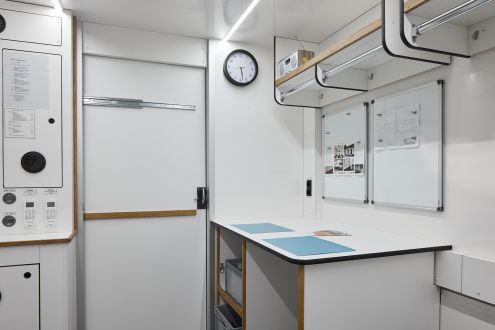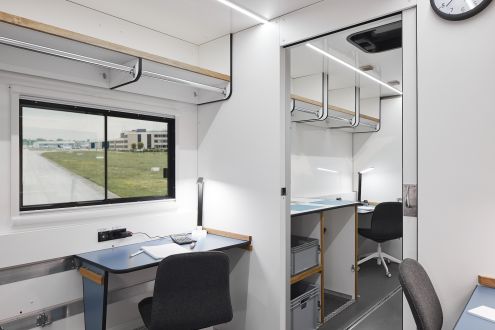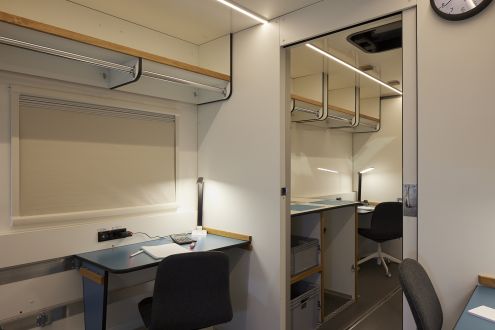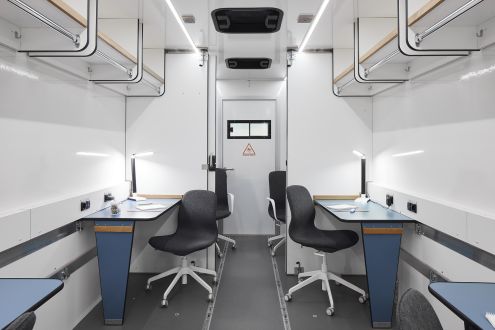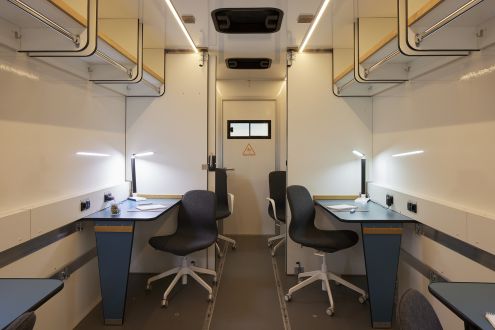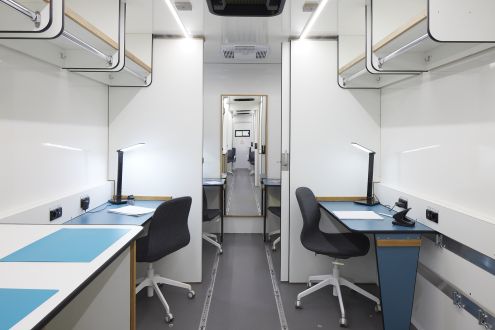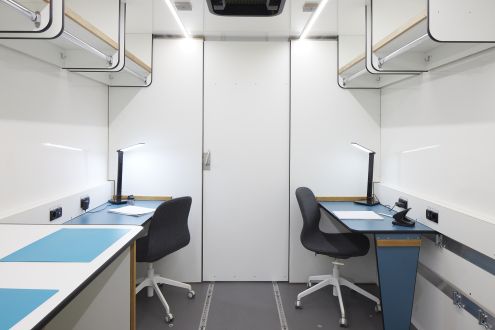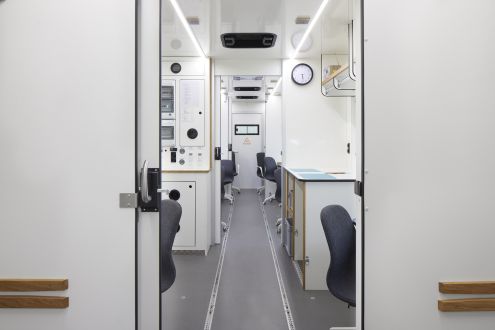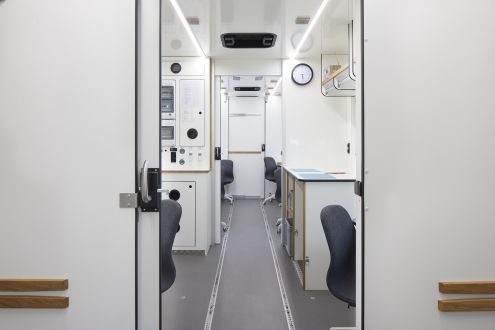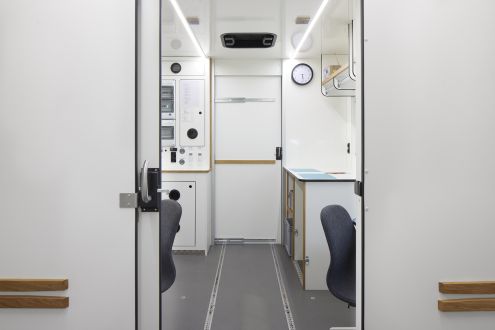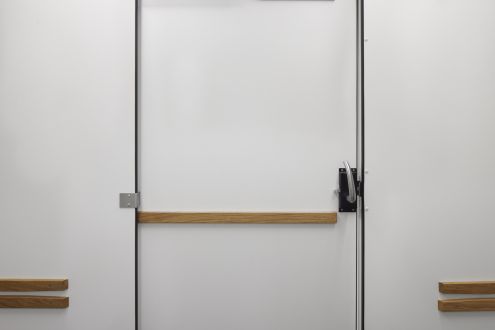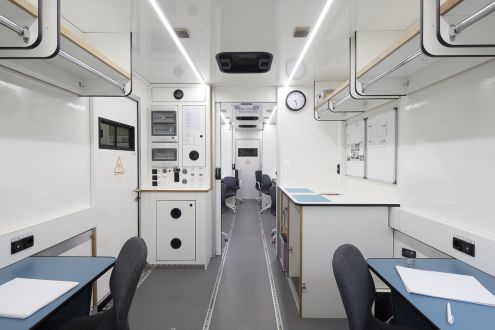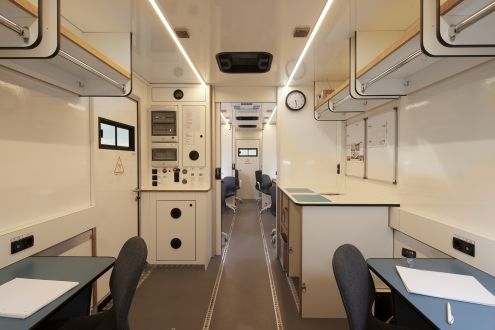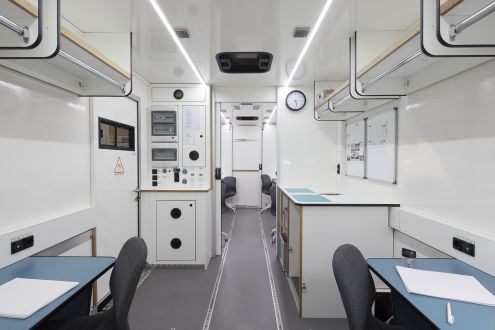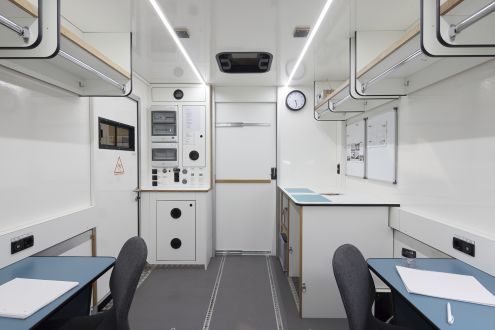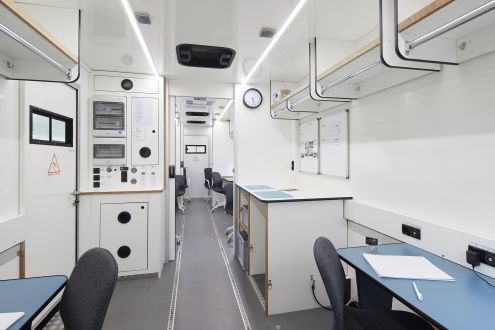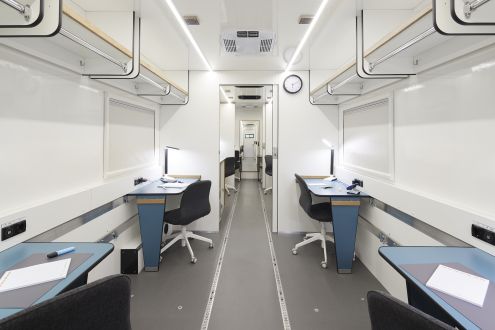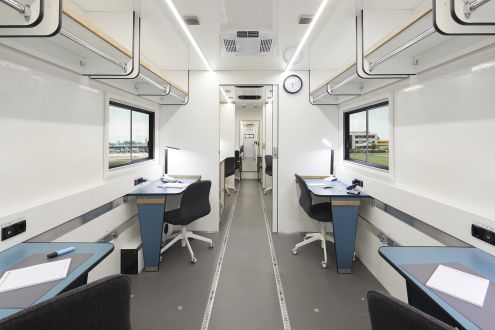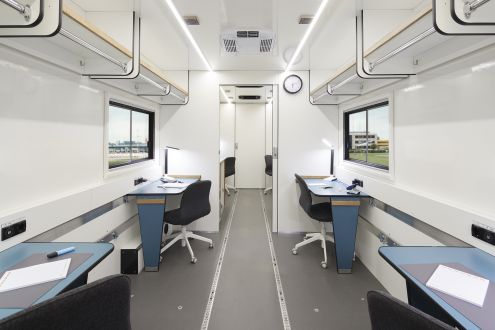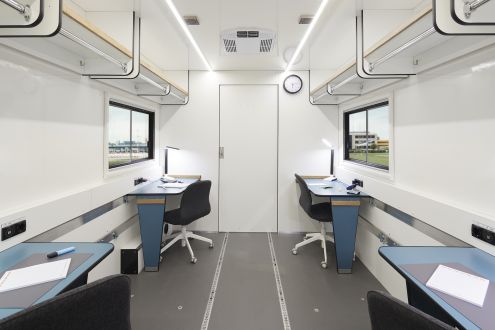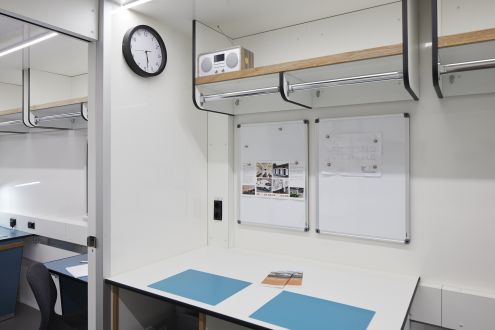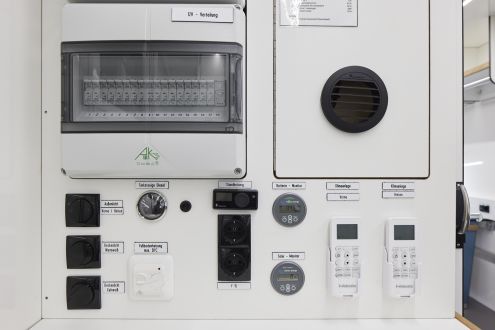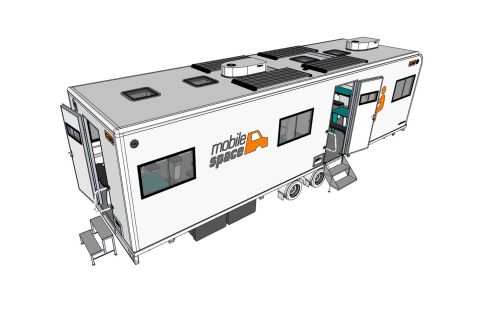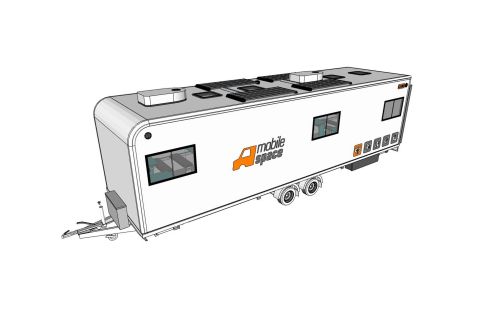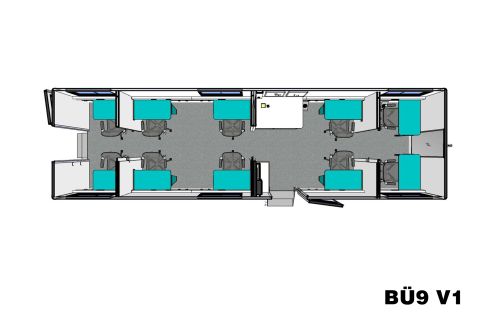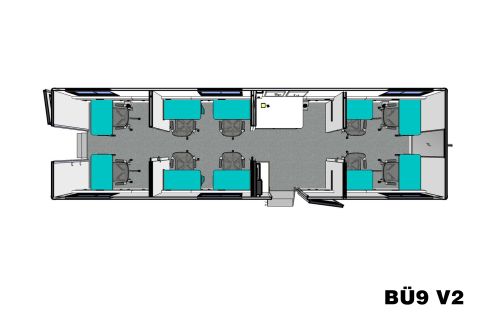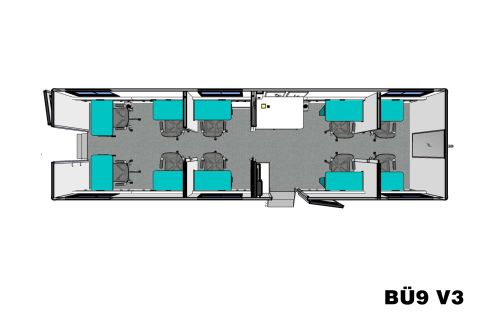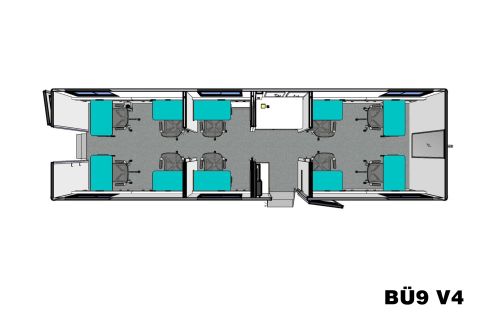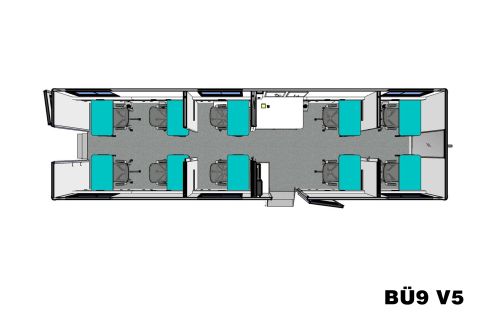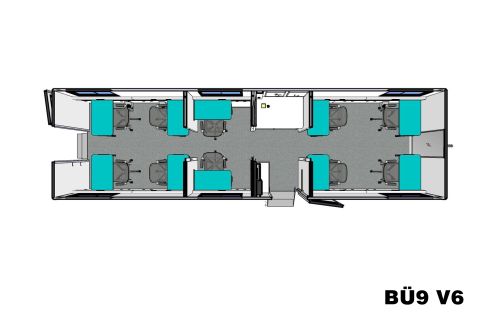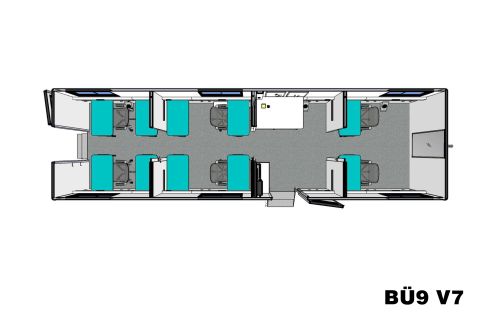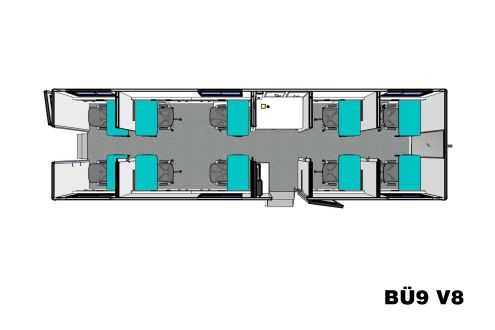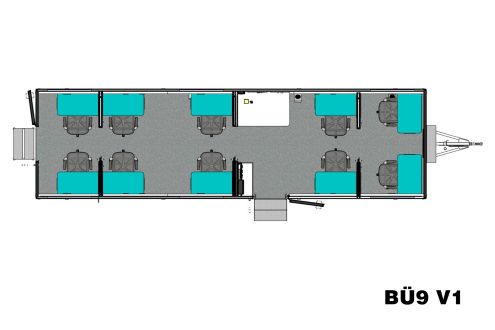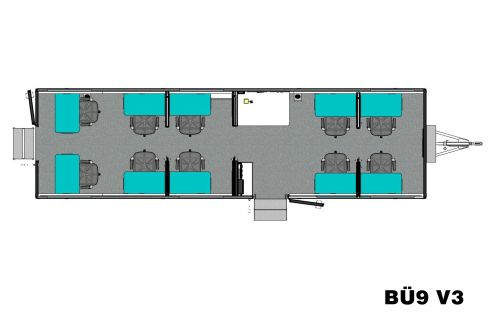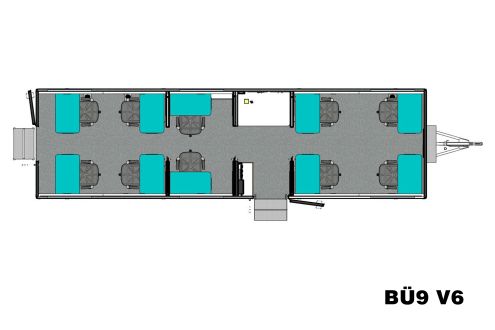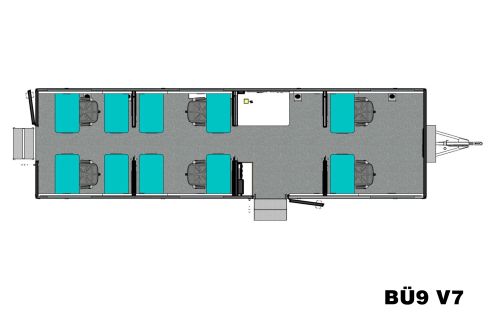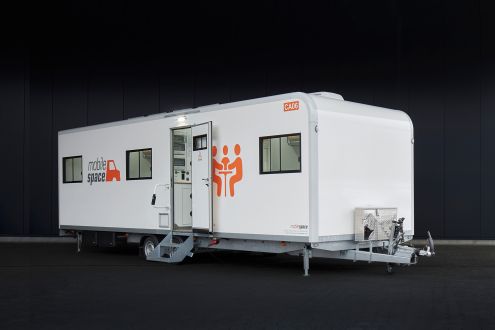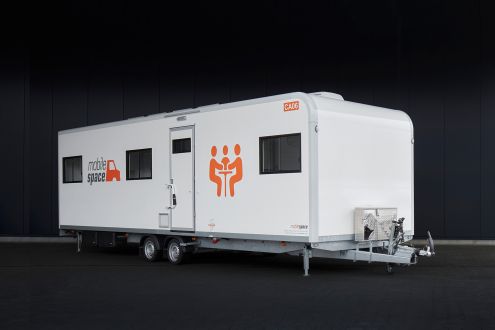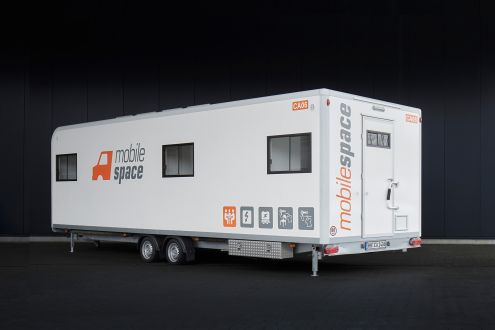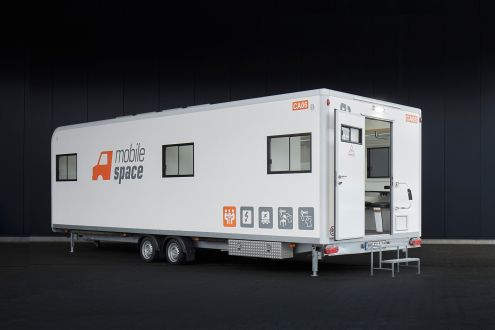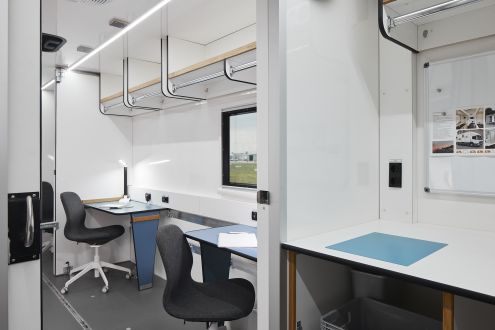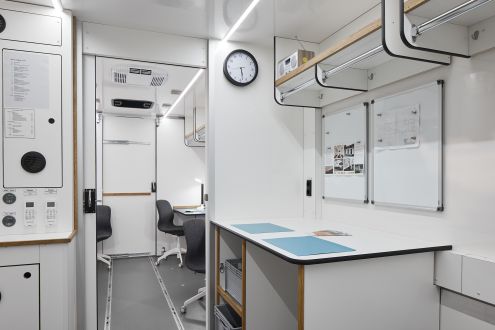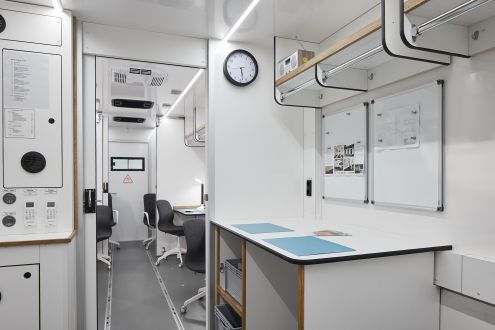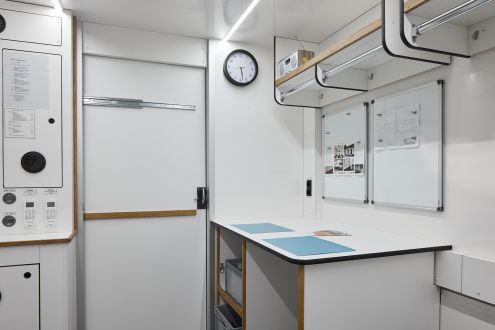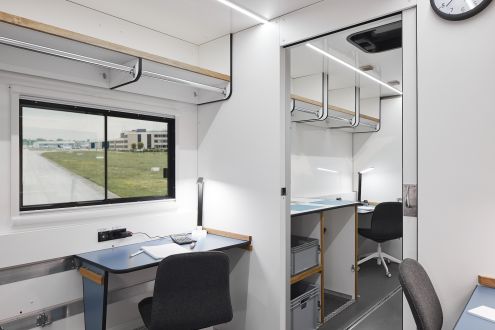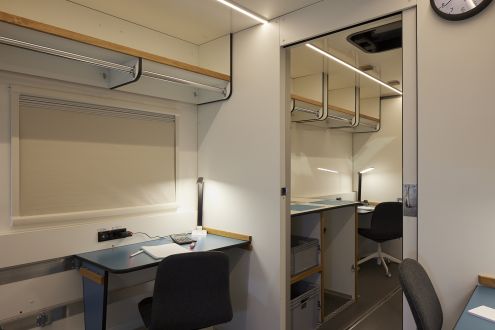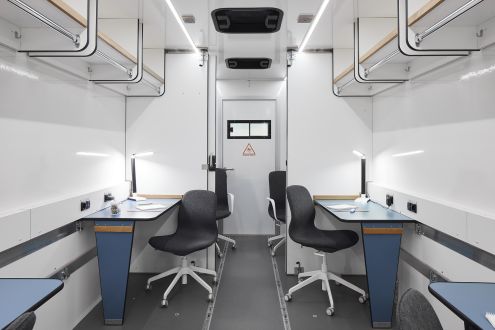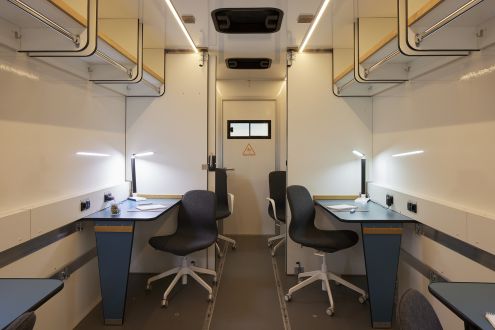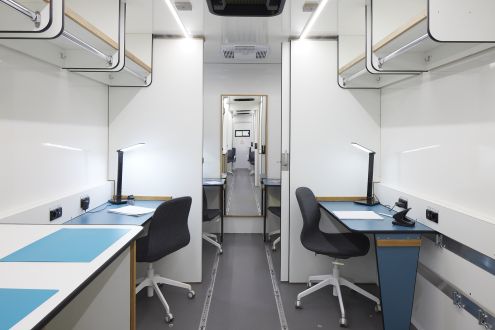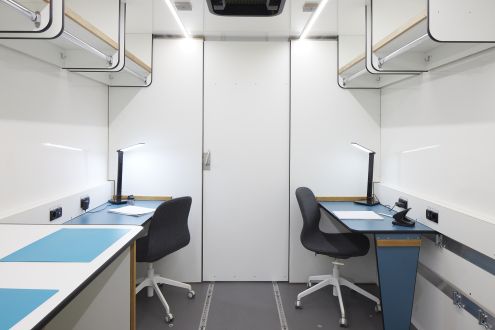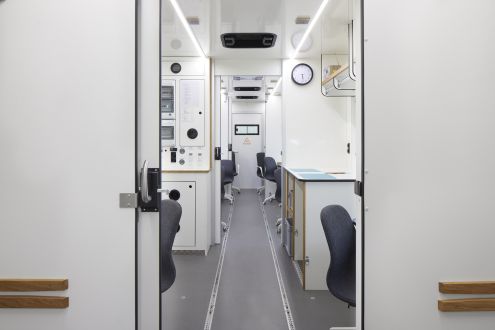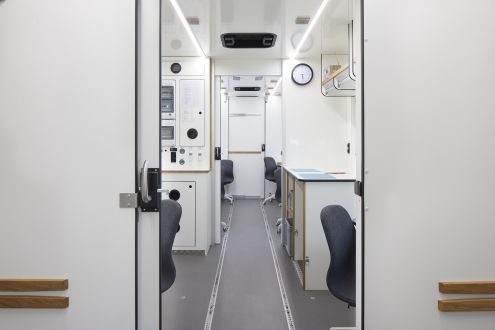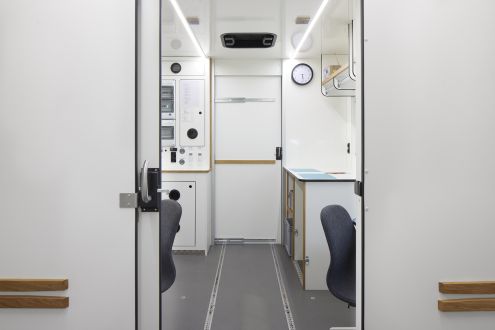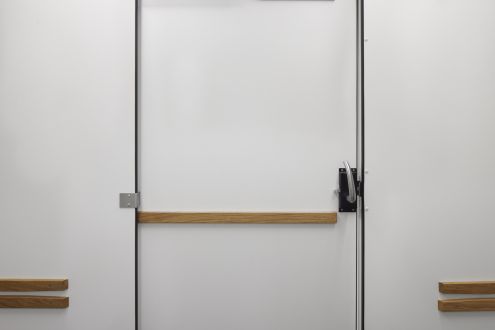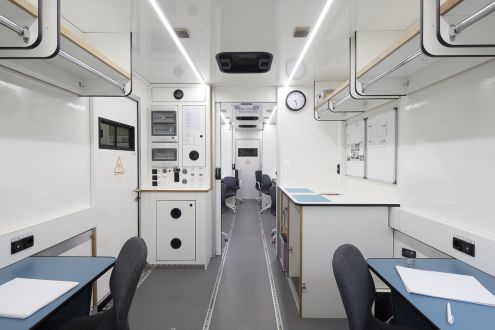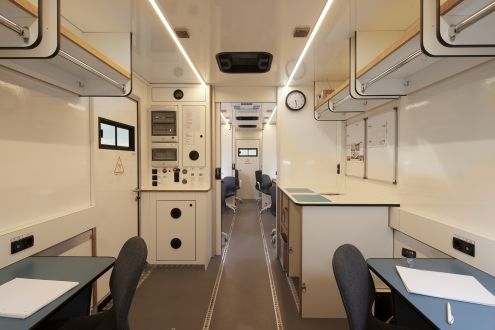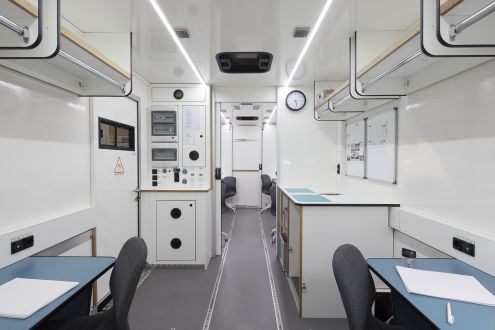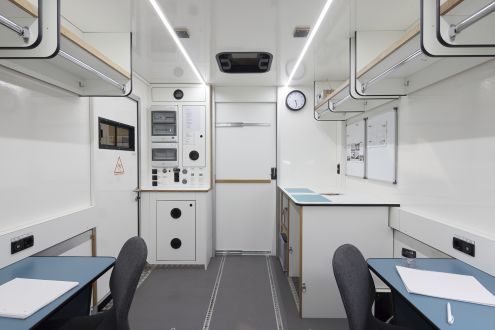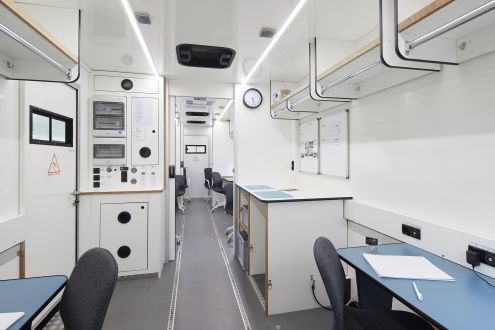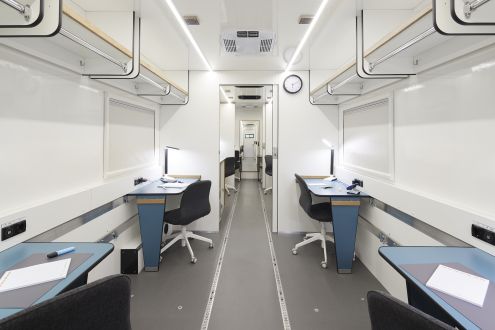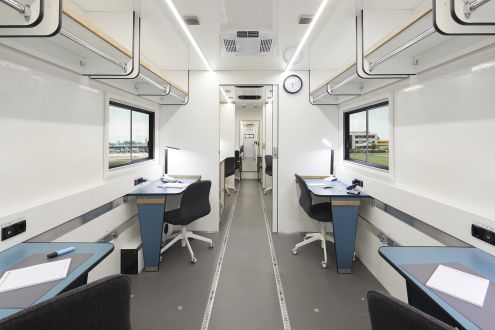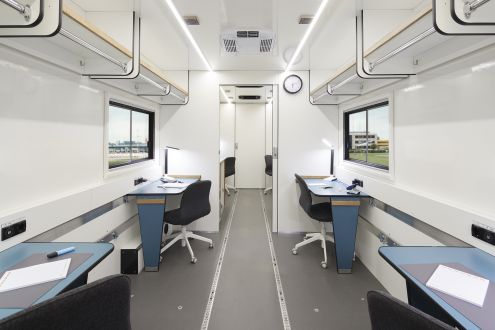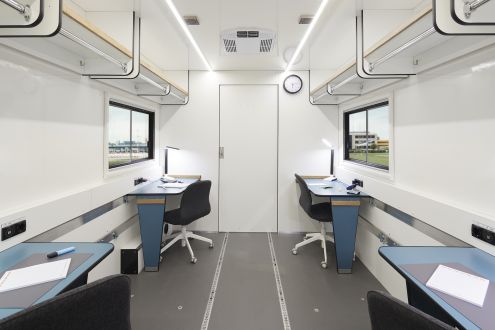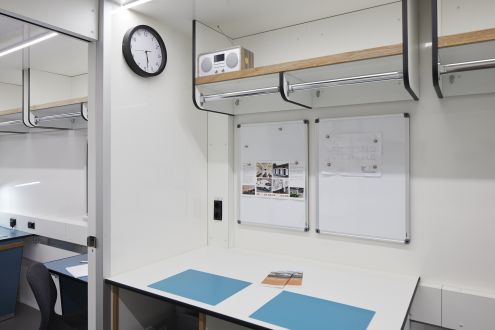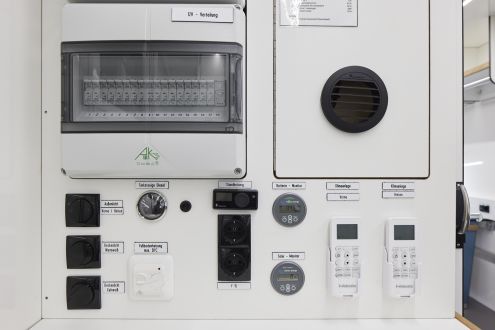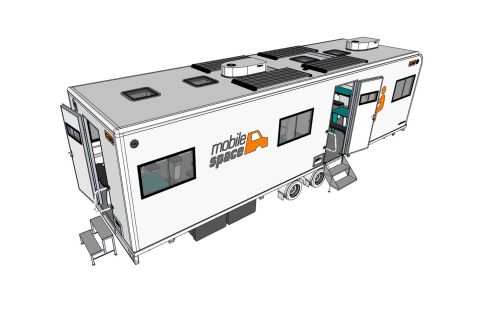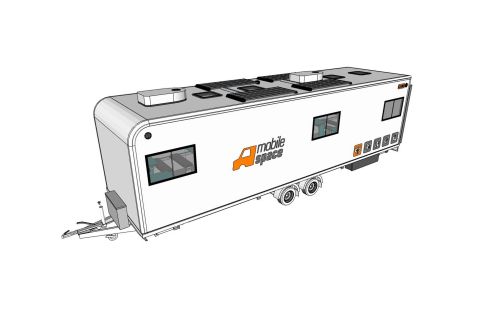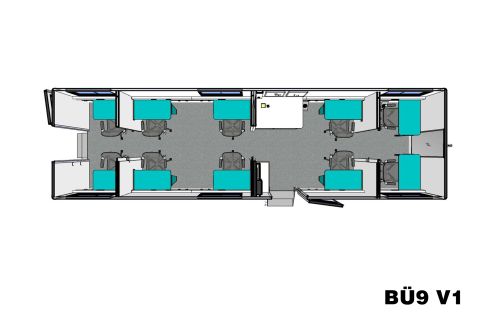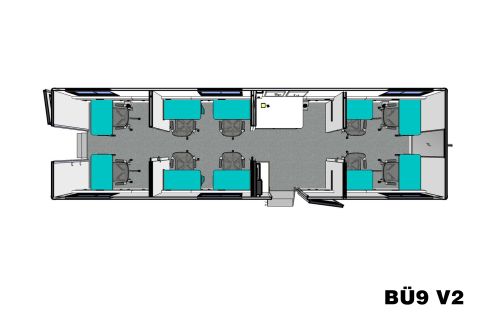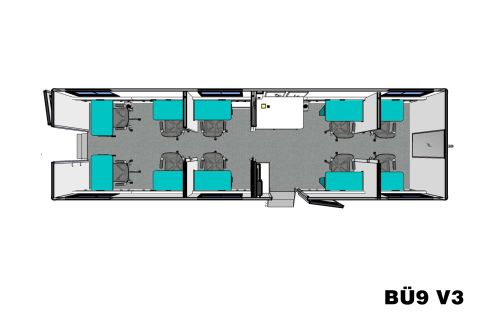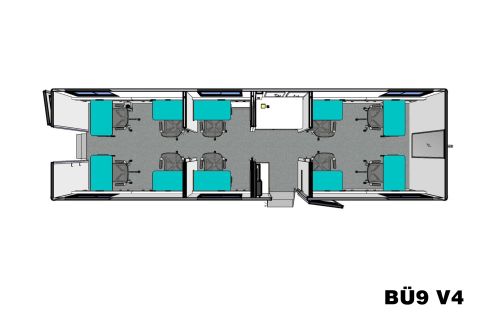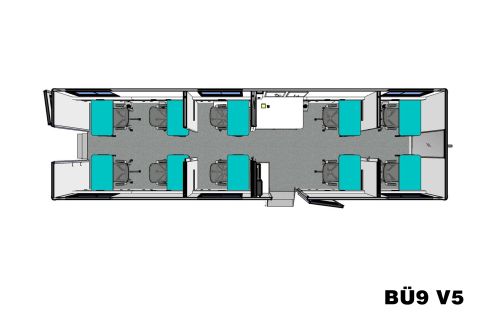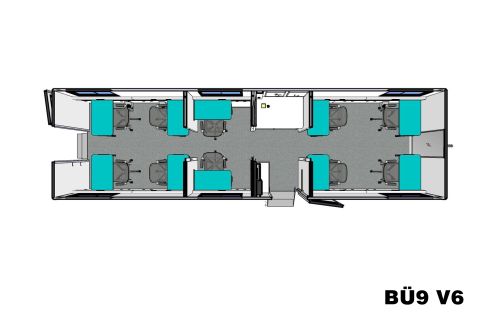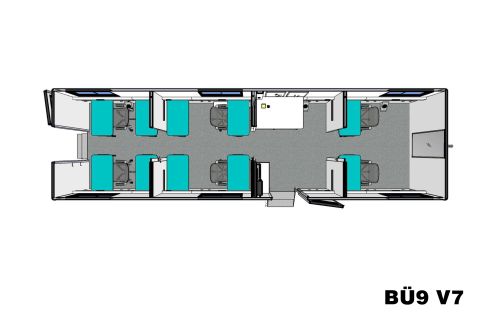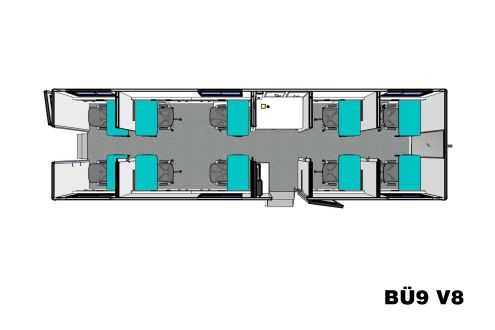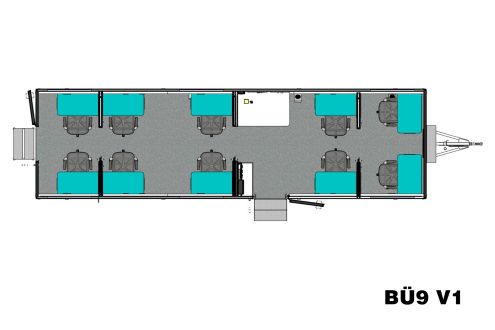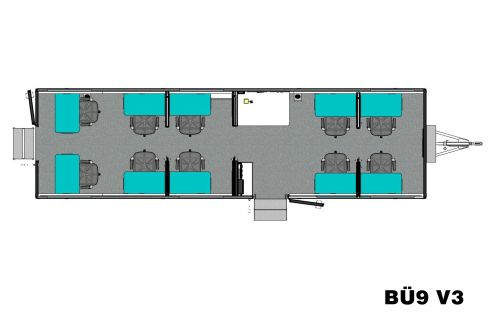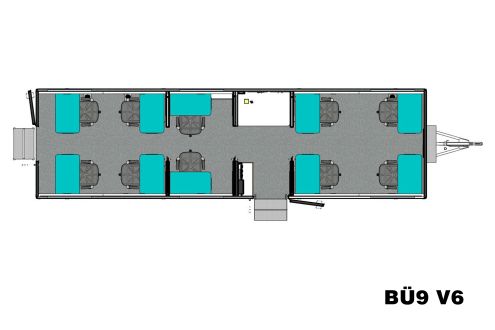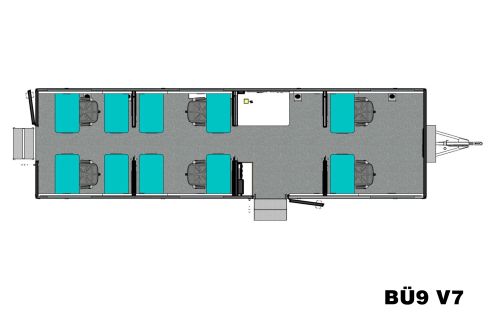 Vehicle group example images
Bü9 Solar Production Office Trailer
Self-sufficient with solar energy - 10 workstations
Info
Our office trailer BÜ9 Solar offers you even more than the BÜ9. We have not only equipped it with a photovoltaic system that makes you completely independent from the power grid when the sun is shining, but also rethought the interior design.
With highly flexible partition walls and seating groups that can be arranged in different ways, the BÜ9 Solar can be quickly and easily converted - one large room can be turned into up to six smaller ones that you can use individually. The arrangement of the office workstations also offers a variety of options. You can find an overview of the variants in the floor plans shown in the pictures. Just tell us what works best for you.
In the standard version, the BÜ9 has a total of 10 workstations, divided into two large rooms, each with its own entrance and a sliding door. In the middle part of the trailer there is enough space to mount a printer of your choice. Our technicians will be happy to do this for you.
Each workstation is equipped with a small table, power outlets and USB ports, a shelf for files or personal items, and an office chair. The LED interior lighting can be set to cold or warm light depending on the desired working atmosphere.
A powerful diesel auxiliary heater and the large on-board battery enable the vehicle to operate without a power connection for at least six hours - even if the sun is not shining at that moment. And if it's really cold, you can preheat the trailer with a timer before you start shooting. As soon as the BÜ9 is plugged in, the underfloor heating switches on. This also keeps your feet warm, and snow dries away quickly. The two powerful roof air conditioners can be set individually for each room.
Please note that this trailer with a total length of over ten meters and a total weight of about three tons may only be operated by experienced drivers. Our set trucks T5 and T6 or our Pick-up W3 are suitable as towing vehicles. If you don't have anyone who can drive, we will of course deliver the trailer to you, set it up, and pick it up again at the end of the shooting.