Galerie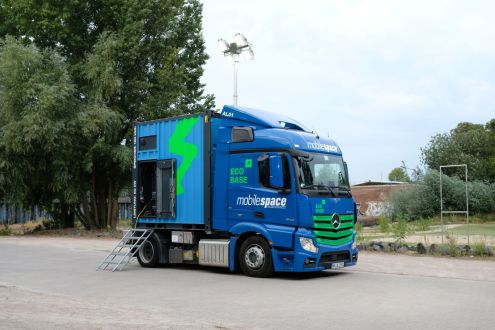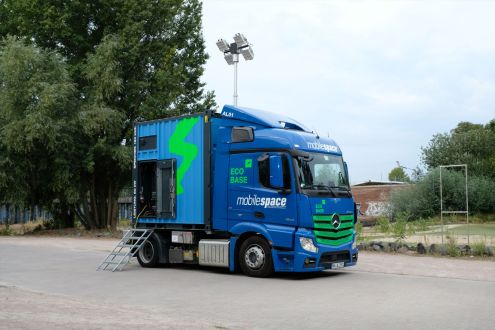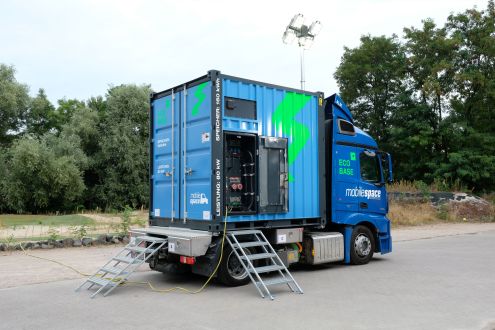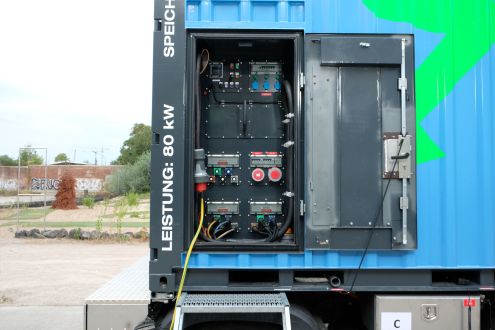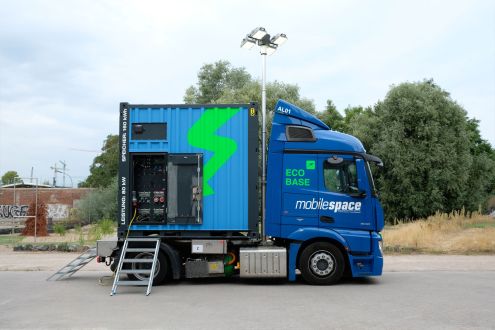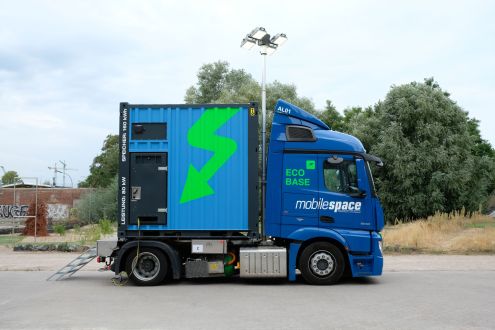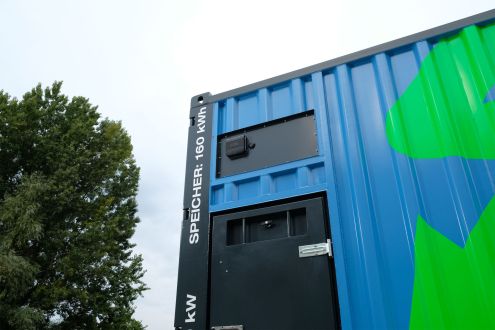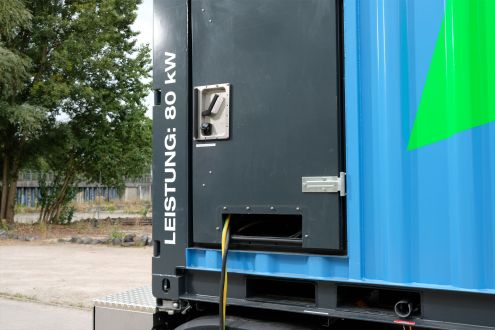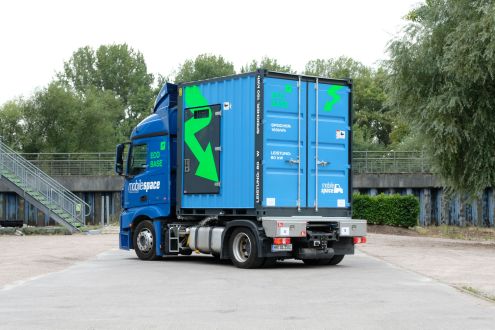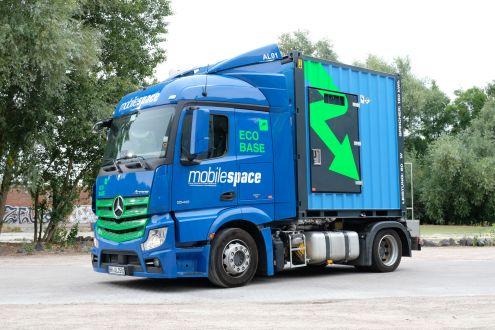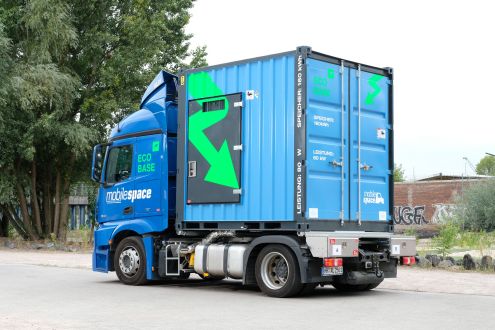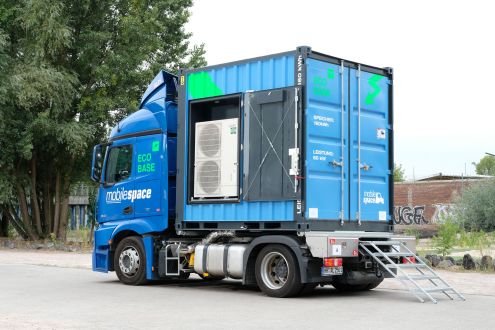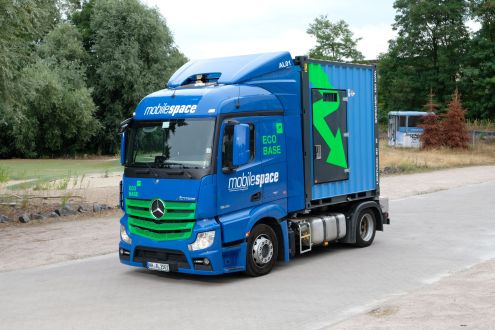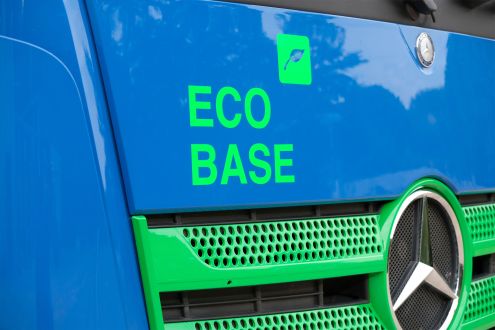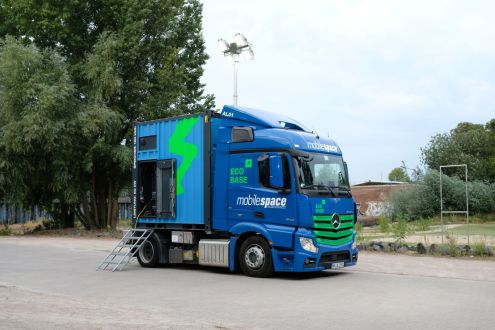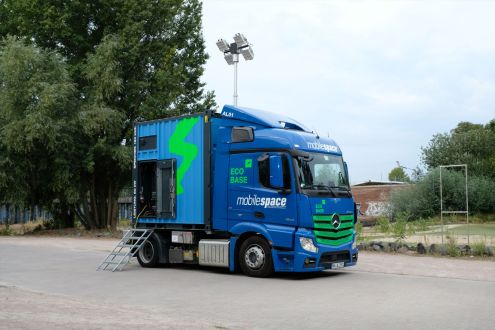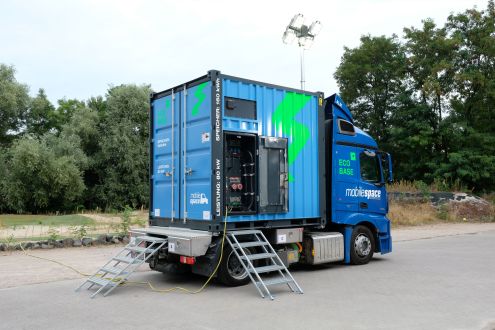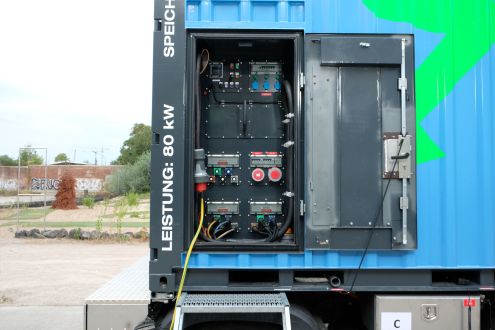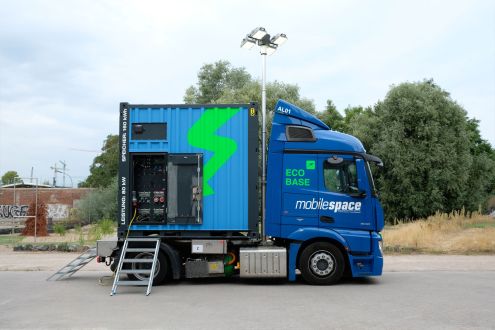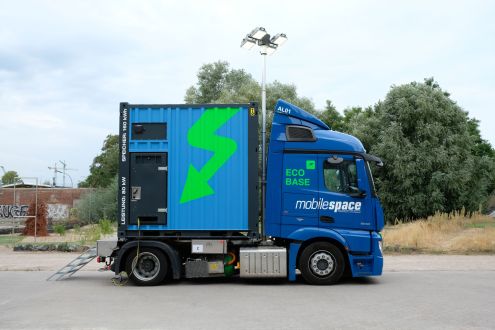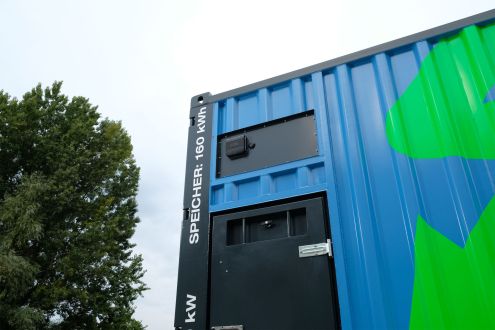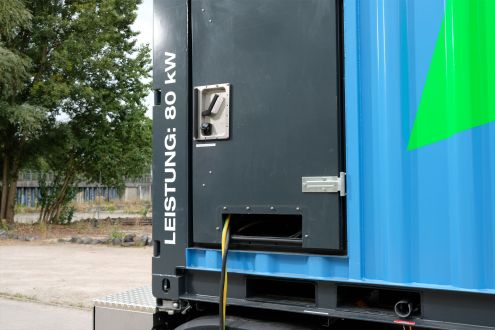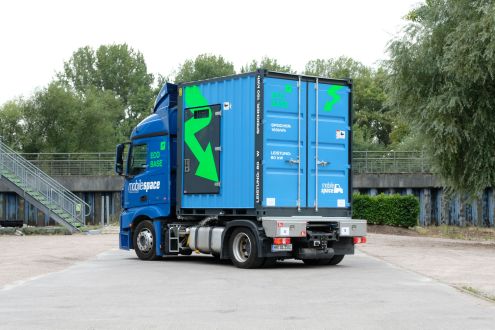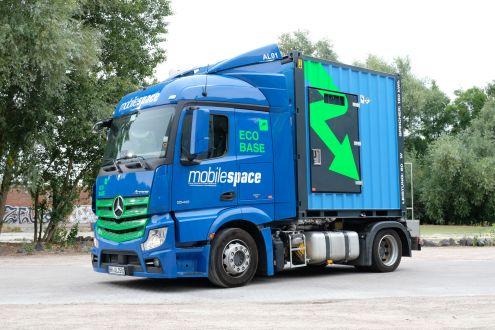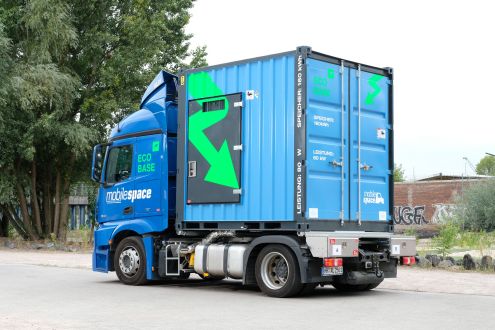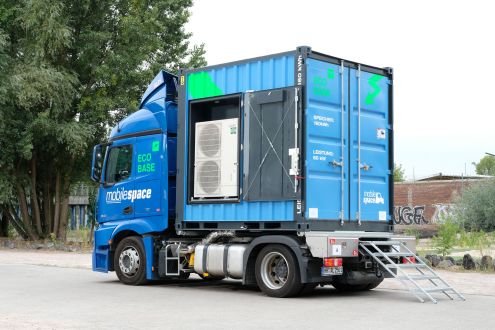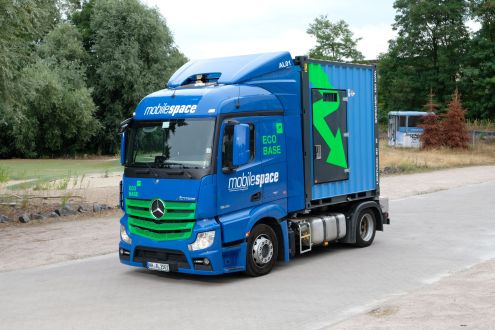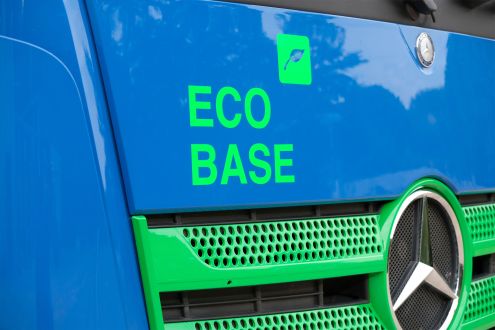 Vehicle group example images
S7 Ecobaze truck
Green powerhouse with 100 kVA output
Info
Finally shooting green(er) - also for large productions with high power demands: The Ecobase S7 is a battery-generator hybrid system which has been developed by us, and an absolute market innovation. A battery container with a capacity of 160 kWh is installed on the loading bed of the short truck. To ensure that you don't run out of energy, we have also installed a 100 kVA generator under the vehicle as a "range extender", which is powered by the vehicle's modern and economical EURO6 engine. Once the battery is fully charged, it generally lasts for at least one day of shooting, even on larger productions. Those who save electricity and use energy efficiently can also manage several days on one battery charge.
At some point, however, every battery will be empty. Since this is very difficult to schedule, and the nearest three-phase power outlet may not be around the corner, there is a back-up generator. It starts automatically on request when the battery level is low and charges the battery very efficiently within approx. two hours - with noise emissions that are comparable to a truck when the engine starts, i.e. not "super silent".
If a power outlet is available at the shooting location or parking lot, you can charge the battery at the same time. This keeps the running time of the generator to a minimum and thus emits less CO2. It is also possible to feed the power with a mobile photovoltaic system. As an additional service for you and the environment, we offer charging with green electricity free of charge at our locations in Berlin and Hamburg.
Regardless of whether you charge the Ecobaze in hybrid mode via the generator or with (eco) electricity from the power grid: Compared to an ordinary diesel generator, this device saves considerable amounts of CO2 due to its lower fuel consumption.
You can attach all trailers with a weight of up to 3 tons to the S7. If the integrated generator is too loud for you, our super silent devices such as N1-, N2- or N3 can also be attached as a back-up.
CO2 emission savings compared to conventional diesel generators
Let us assume that a film set uses a diesel generator with an output of 80 kW for 12 hours instead of the hybrid system with an output of 80 kW, and that the generator runs with a load of 50% on average. Then, the consumption - calculated optimistically - is 15 liters of diesel per hour. This results in the following CO2 emission and fuel consumption:
15 liters of diesel x 12 hrs = 180 liters x 2.65 kg / CO2 = 477 kg of CO2.
Depending on how the electricity is generated in the hybrid, the following CO2 and fuel savings are achieved compared to the continuous operation of an 80-kW diesel generator:
- Variant 1 (charged with green electricity) = 476.43 Kg CO2 / 180 l fuel savings per shooting day.
- Variant 2 (charged with standard German electricity mix, which currently includes 47% of renewable energy) = 409 kg CO2 / 180 l fuel saving per shooting day
- Variant 3 (hybrid operation - charged with generator) = 238 kg CO2 / 90l fuel savings per shooting day
Technical info
Technical data hybrid truck ECOBAZE S7
Battery Storage & Charging:
160 kWh battery net capacity (lithium iron phosphate batteries)

Charging connections 125A Powerlock with adapter to: 125 A CEE, 63A CEE, 32A CEE, 16A CEE, TYPE 2 (charging station connection) 

Charging time 125 CEE or via generator = approx. 2 hours.

Charging time 64A CEE = Approx. 3.5 hours.

Charging time 32A CEE = Approx. 7 hours.

Charging time 16A CEE = Approx. 13.5 hours.

Charging at charging stations with a type 2 adapter is possible but without the fast charging function

Charging and simultaneous power consumption possible at full capacity
Power & Sockets:
80kW peak power with island operation without grid and generator

160 kW peak while using the combination of  generator, battery pack or grid.

Output: 3× Schuko, 1× 32A CEE, 1x 63A CEE  400V,  Powerlock 125A all 400V
power generator
80 kVa power, driven by the truck's vehicle engine

Volume: Not suitable for continuous use in residential areas or when shooting at night. Therefore to be used as a "back-up" generator.

Refueling from outside possible at every gas station

Automatic start and stop of the generator depending on the state of charge.

Consumption Approx. 25L diesel / hour
Floodlight system:
A telescopic light mast is installed between the driver's cab and the container structure

The lift height, tilt angle and beam angle can be controlled via a remote control.

The total lifting height is 6 m

Well suited to completely illuminate the entire base as bright as day.
Vehicle: 
Mercedes Actros 1840 (trailer tractor) 

290kW, diesel, engine generation Euro 6 •

Automatic climate control

multimedia system,

18 t permissible total weight

2 seats (incl. driver)

with sleeping cabin

Trailer hitch (ball head) 3.0 T 

Driving license category C